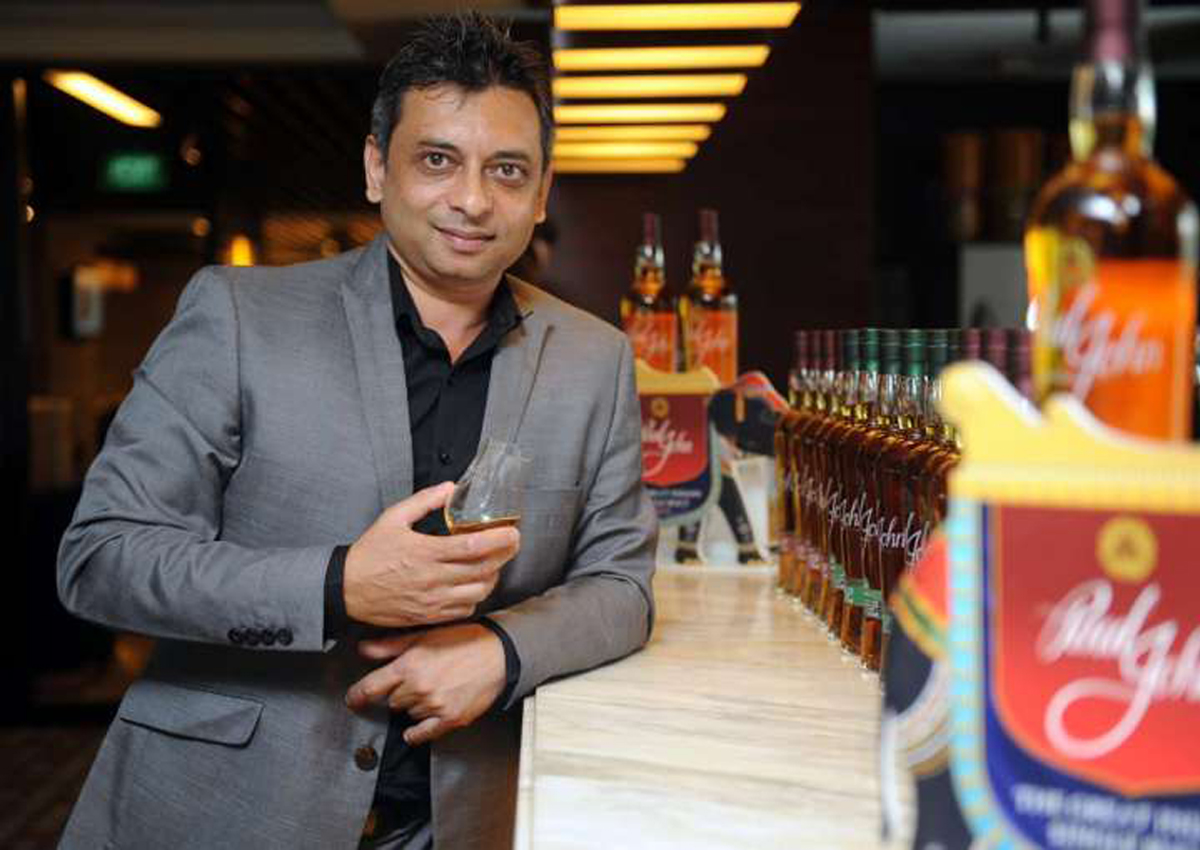 Mention whiskies and the chilly highlands of Scotland usually come to mind.
However, a single malt whisky from Goa in south-western India has been making waves in the whisky world.
In this year's World Whisky Bible, an annual guide compiled by British whisky expert Jim Murray, Paul John Single Malt's Edited and Brilliance whiskies each received more than 94 marks out of an overall score of 100, beating Scotch whiskies such as the Dalmore 15 Years Old and the Glenlivet 12 Years Old.
The no-age-statement whiskies from Paul John Single Malt are double-distilled in copper pot stills in Goa. They are then aged in American white oak casks housed in its seaside cellars for between one and seven years.
Its master distiller, Mr Michael John, 42, says: "Getting such high ratings is a morale booster that gives us courage to do something new."
He was here recently to launch the brand and says single malt whiskies are considered a niche product in India.
Paul John Single Malt sells 10,000 cases of whiskies a year, compared with its sister brand, Original Choice, which sells one million cases of blended whiskies a month.
Four of the label's five expressions are sold here. They are Brilliance ($135), Edited ($145), Select Cask Classic ($184) and Select Cask Peated ($190). They are available at The Whisky Store at Waterfront Plaza in Havelock Road.
According to Mr John, Indian whiskies are sweet, tropical and floral, which cater to the Asian palate. They are also creamier and fuller-flavoured compared with Scotch whiskies.
One reason is the use of six-row barley, which is harvested from Uttar Pradesh in northern India.
He says the grains used are smaller and have more husks, which make the whiskies more rich and flavourful.
Brilliance has notes of marmalade, honey, spices and a tinge of cocoa. He likens drinking Edited to biting into a Snickers chocolate bar. It is made with peated barley and has smoky notes of honey, chocolate mint and mocha.
Mr John says India's hot climate speeds up the maturation process of the whiskies and intensifies the extraction of flavours from the casks. However, the whiskies in the casks also evaporate more quickly in the hot weather.
"What would take four years to mature in Scotland can be done in a year in India," he says.
"Trying to mature our whisky for just 10 years would leave barely a bottle of liquid in the barrel."
He rules out air-conditioning the cellars as he wants the spirits in the casks to interact with the surroundings. He says: "As our whisky cellars are near the sea, the spirits absorb minerality and saltiness from the sea breeze to create a unique flavour."
Paul John Single Malt is named after Mr Paul P. John, chairman of Bangalore-based parent company John Distilleries, which also produces blended whiskies, wines and brandies.
It started producing single malt whiskies in 2008, driven by "the growth in demand for more quality whisky".
Having been in the alcohol industry for 23 years, Mr John, who is not related to the founder of John Distilleries, hopes to tackle a big misconception about single malt whiskies in India.
He says these whiskies are often mistaken for the cheap and mass-produced spirits called Indian-made Foreign Liquor, which do not adhere to whisky-making regulations and use synthetic flavouring.
He says: "Over the past five years, more people are moving from being cost- to quality-conscious. They don't mind paying about 25 times more for quality whisky."
kengohsz@sph.com.sg

This article was first published on December 27, 2015.
Get a copy of The Straits Times or go to straitstimes.com for more stories.