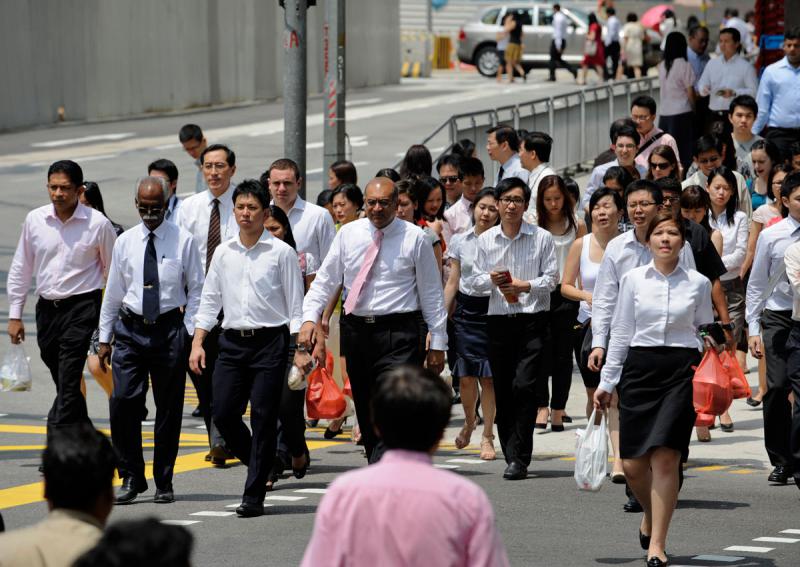 SINGAPORE - Finance and bank employees in Singapore have been experiencing a gloomy year so far, as the economy continues to slow and the threat of job cuts continues to loom.
For months, the outlook for the finance industry has been more dull than optimistic as banks like Barclays, JPMorgan Chase & Co and Standard Chartered cut jobs across the region.
Despite this, it is not all doom and gloom for the finance industry here. Recruitment firm Randstad says there are still some in-demand jobs in the sector, and many of these are even seeing salary increases.
According to the firm, the most in-demand jobs lie in areas where banks are expanding to meet regulatory changes and sector downturns. For instance, talent is being sought in investment banking as banks look for the next best strategy to boost operations via mergers & acquisitions (M&A). Compliance and anti-money laundering experts are also being sought to help banks cope with increasingly strict regulations.
See what Singapore's top 10 most in-demand banking jobs are in the gallery below:
Not only are banks still actively hiring in these 10 sectors, they are also giving out higher salaries for positions in compliance, business development, trade finance middle office, private banking relationship management and regulatory reporting. Some of these hikes could be as high as 22 per cent, the firm said.
These positions are currently experiencing the top 5 salary hikes in the banking industry:
And for those who are looking for contract jobs in banking and finance, banks are looking for people to fill project manager positions, know-your-customer (KYC) roles, settlement roles, accounting roles in regulatory reporting, and trade finance operations positions.
ljessica@sph.com.sg