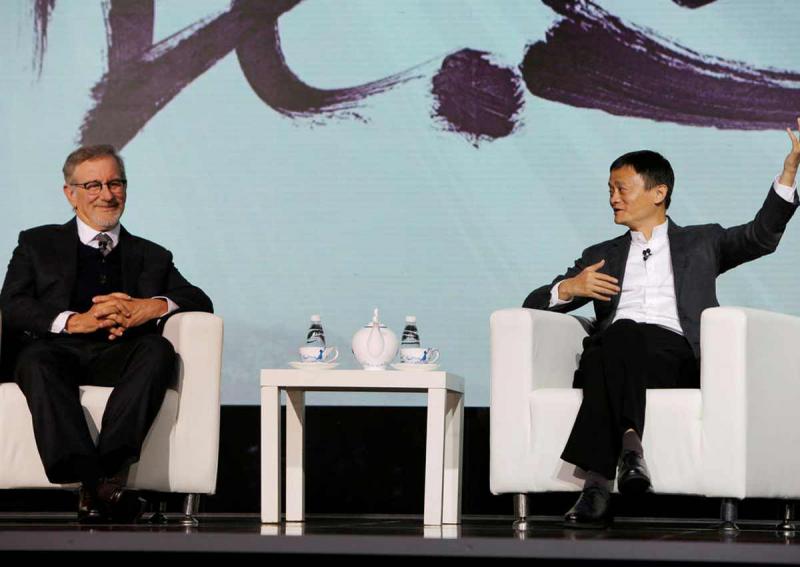 It's a deal of Jurassic proportions. Amblin Partners, a developer and producer of movies and television shows founded by Steven Spielberg, has teamed up with Alibaba Pictures, an entertainment company part-owned by Alibaba.
The partnership gives Alibaba Pictures the option to finance Amblin's films. The Chinese company will also take charge of marketing, distribution, and merchandising of Amblin's movies in China.
Amblin's films could see distribution on China's top video streaming site Youku Tudou, which Alibaba acquired for US$4 billion (S$5.5 billion) in April 2016.
Under this deal, Alibaba Pictures will also buy a minority stake in Amblin and have a representative in its board of directors.
Among Chinese consumers, there is an increasing demand for premium global content. "I believe this collaboration can serve as a cultural bridge and have a positive impact on the next generation of Chinese consumers," says Alibaba Group founder and executive chairman Jack Ma.
Alibaba Group has been upping its efforts in the media entertainment industry. It bought over the South China Morning Post, and has been wooing Hollywood and sealing a partnership with NBA superstar Kobe Bryant.
Alibaba Pictures has been investing in movie productions both Chinese and international. Notable films it financed include: Teenage Mutant Ninja Turtles: Out of the Shadows, Star Trek Beyond, and Mission Impossible - Rogue Nation.
Other Tech in Asia stories:
- 28 startups in Asia that caught our eye
- How Singapore plans to make its services as easy as Facebook Connect
- It's time for messaging apps to form the "anti-Facebook alliance"