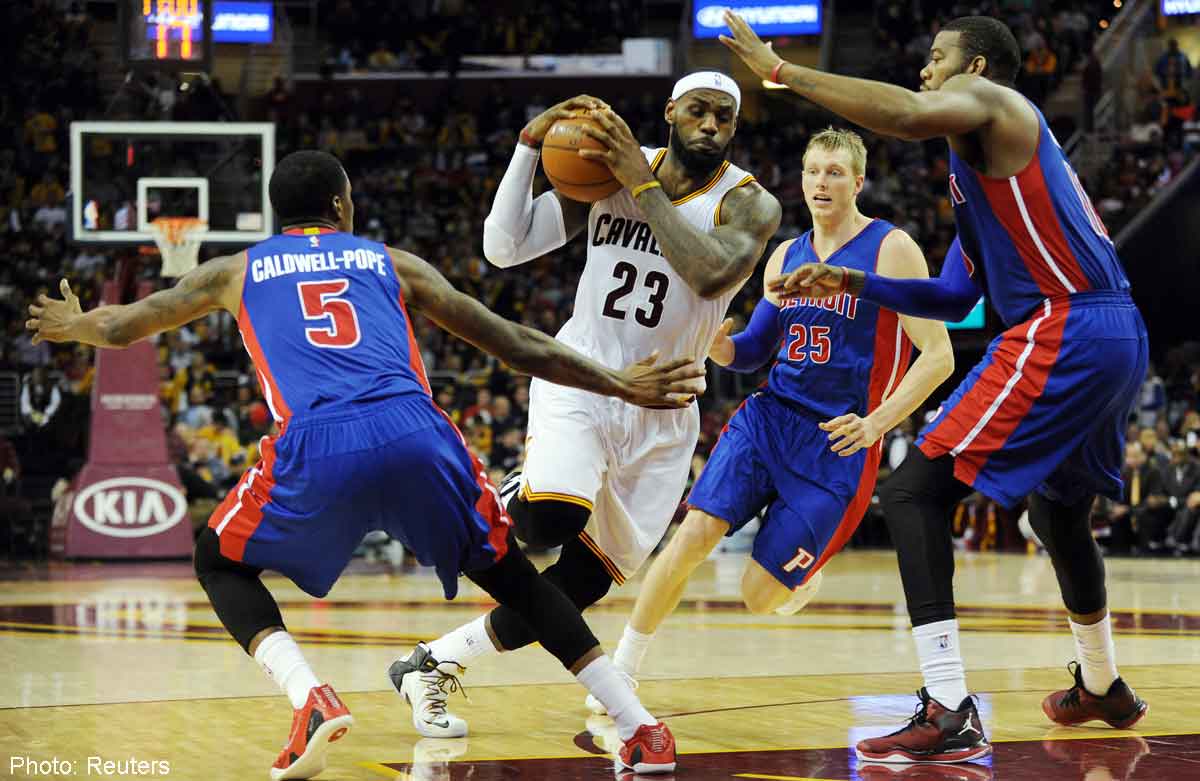 Lebron James suffered a poor shooting performance and Kyrie Irving remained sidelined by a bruised knee as the Cleveland Cavaliers were routed 103-80 by visiting Detroit.
The Cavaliers, whose only loss in the prior five games was a Christmas defeat at Miami, fell to 18-12, three games behind Central division leaders Chicago and fifth in the Eastern Conference, while the struggling Pistons improved to 7-23.
Brandon Jennings scored a game-high 25 points on Sunday to spark Detroit, who also had 16 points and 17 rebounds from Andre Drummond. The Pistons hit 17 of 31 three-point attempts to win their second game in a row but only their fourth in 21 games.
James hit only five of 19 shots from the field but still produced 17 points, 10 rebounds and seven assists. Kevin Love added 20 points and 10 rebounds, and Tristan Thompson had 18 points and 11 rebounds for the Cavaliers.
Australian guard Irving, averaging 20 points a game, missed his second game in a row.
Starting in place of Irving, Australian Matthew Dellavedova had three points and six assists in 26 minutes.
The Cavaliers are also recovering from last week's loss of Brazilian big man Anderson Varejao, who suffered a torn Achilles tendon that will sideline him for the remainder of the season.
"We're not a very good team, as far as on the court, where we're still trying to find our way," Xinhua news agency quoted James as saying.
"Right now, we're just not very good in every aspect of the game that we need to be to compete every night."