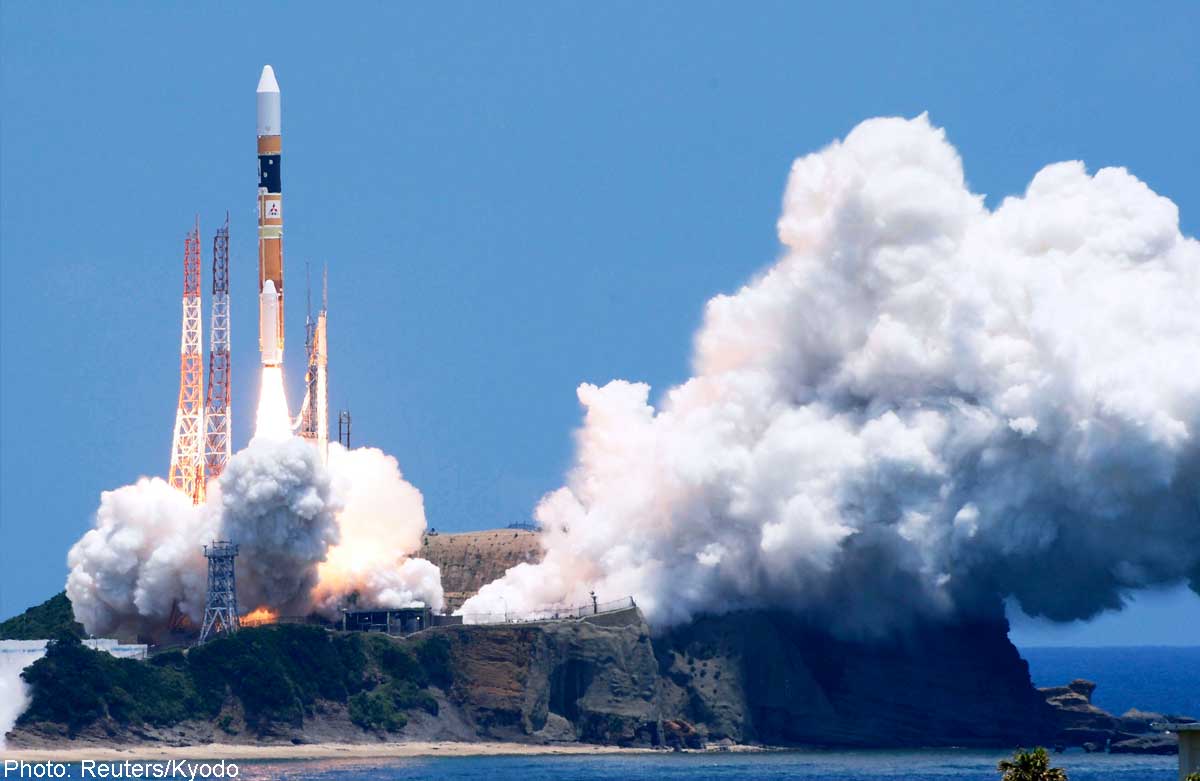 In view of a series of sediment disasters caused by heavy rain, the government plans to develop a disaster management system to provide evacuation information based on data to be collected by Japan's own quasi-zenith satellite system that can detect signs of debris flows and mudslide, The Yomiuri Shimbun has learned.
The Cabinet Office and the Internal Affairs and Communications Ministry will develop the disaster management system in cooperation with the Japan Aerospace Exploration Agency (JAXA).
Japan is currently operating its first quasi-zenith satellite Michibiki, which was launched in September 2010. The positioning satellite orbits over the Asia and Oceania regions.
Japan plans to launch the second quasi-zenith satellite in fiscal 2016, and the third and the fourth in fiscal 2017. The system using the four quasi-zenith satellites will make it possible to monitor the regions around the clock.