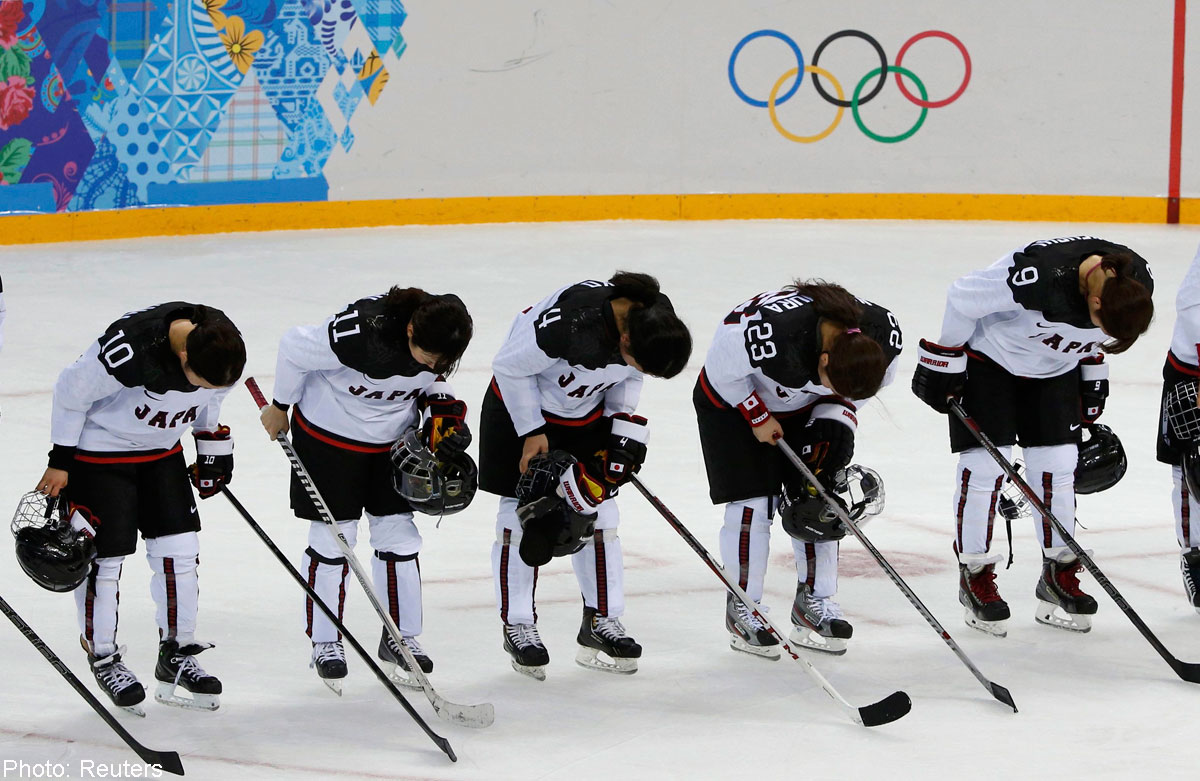 Japan's women's ice hockey team made its first score at the Sochi Winter Olympics on Tuesday during a game against Russia, but suffered two consecutive losses in Group B.
With the 2-1 loss to the host country, Japan failed to advance to the next round.
Nicknamed Smile Japan, the team suffered a 1-0 shutout loss to Sweden on Sunday.