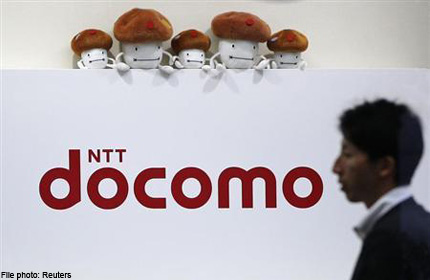 TOKYO - Japan's biggest mobile carrier plans to sell Apple's iPhone, reports said Friday, days ahead of the expected launch of the US firm's addition to the popular smartphone.
NTT Docomo is in the final stages of negotiations with Apple after losing millions of customers to its domestic rivals, which are way ahead in carrying the handset in Japan, the leading Nikkei business daily reported.
The carrier could start selling the gadget as early as September 20, the Asahi newspaper said.
The Japanese carrier is looking to reverse years of lost business as the iPhone soars in popularity, supplying a big boost for domestic rivals KDDI and SoftBank.
Docomo, which has about 42 per cent of the Japanese market, has lost more than 3.5 million subscribers to rivals since 2008, when SoftBank first rolled out the iPhone in Japan, it added.
There was no immediate comment Apple Japan.
Friday's report comes as Apple itself tries to recapture its own lost market share from South Korean rival Samsung and its Galaxy smartphone, which now dominates the multi-billion-dollar smartphone sector.
And in a sign of its desire to make inroads in the lucrative Chinese market the US firm said it will hold an special event in Beijing on Wednesday, a day after it is expected to unveil its latest iPhone in San Francisco.
News of the Beijing media event has fuelled speculation that Apple has agreed a deal to supply the iPhone through China Mobile, the world's biggest carrier.
Shares in Docomo, which would not confirm Friday's reports, rose as much as 3.0 per cent in early Tokyo trade Friday before easing slightly to sit 0.62 per cent higher at 160,600 yen by the break.
Apple's global share of the lucrative smartphone market fell to 14.2 per cent in the second quarter, while Samsung's rose to 31.7 per cent, according to a survey by US technology research firm Gartner.