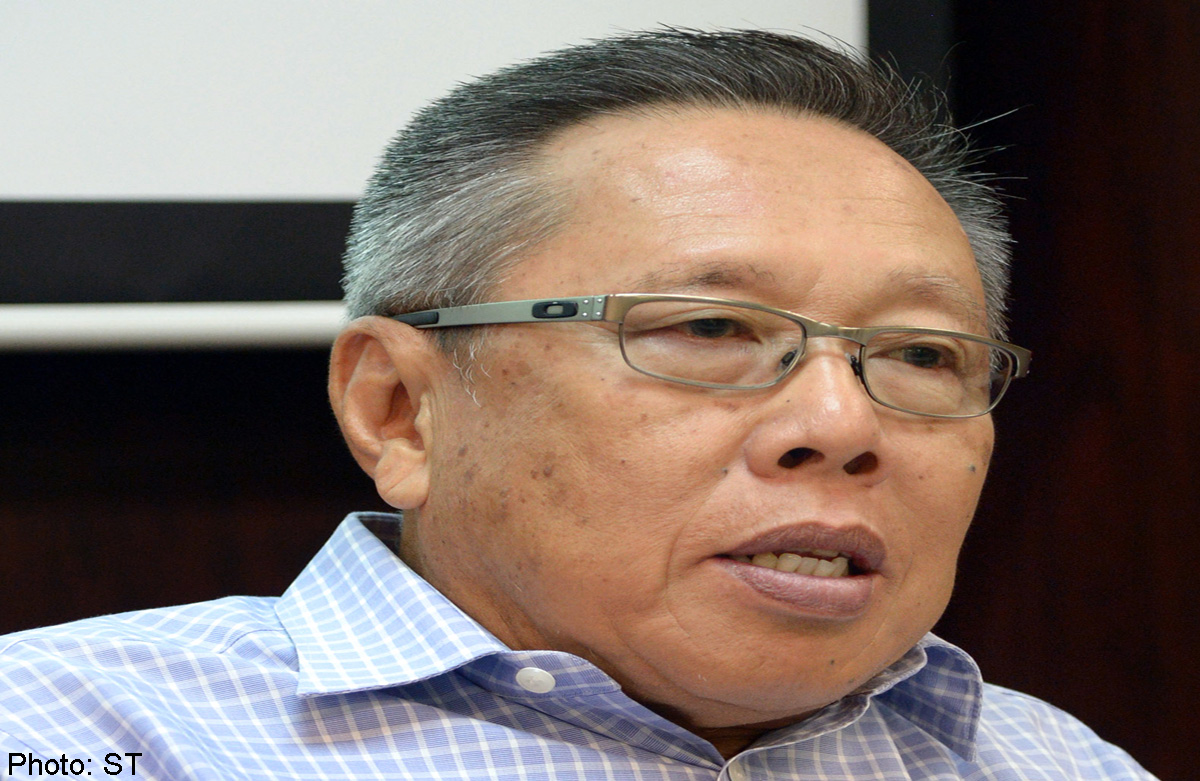 Win or lose the bid for the 18th Super Rugby licence, it will still be a winwin situation for the Lion City, insists Singapore Rugby Union president Low Teo Ping.
The Asia Pacific Dragons released a statement yesterday that suggested the Singapore bid team have conceded Japan will get the franchise when the competition expands from 15 to 18 Super Rugby teams in 2016.
Although the South African, New Zealand and Australian Rugby (Sanzar) has not officially announced which of the two Asian nations' franchises will get the nod for 2016, it has already been widely reported that Japan has pipped Singapore.
"Clearly Japan is a mature, established rugby market, while Singapore is new to the global rugby scene," said Eric Series of the Asia Pacific Dragons, a franchise made up of mainly Pacific Island players that would use the 55,000-capacity National Stadium at the $1.33 billion Singapore Sports Hub as their home.
"Consequently, we understand that for an established organisation such as Sanzar, and its three unions, that there may have been a reluctance to break with tradition.
"We would like to thank Sanzar for giving us the opportunity to present the Asia Pacific Dragons proposal, but we understand that perhaps the competition is not ready for a fully privately-owned club.
"However, with increased player movement, shortened careers and the economic changes in professional rugby it seems inevitable that this will have to happen and the beneficial changes being seen in the Northern Hemisphere will start to impact Sanzar as well."
Regardless, Low felt that Singapore still has much to gain as after the Japanese bid included a proposal for some of their matches to be played at the National Stadium here.
Japan will host the 2019 Rugby World Cup and has a growing domestic league.
But the considerably longer journey was believed to be Japan's main stumbling block in its bid to edge out Singapore and join the Southern Hemisphere competition in 2016, along with South Africa's Southern Kings and an Argentine-based club.
But earlier this month, South African Rugby Union president Oregan Hoskins said that Japan's bid had been changed to include Singapore as a host city for some of their matches.
"It's likely that the National Stadium will host three or four matches and it's good for Singapore rugby that it's managed to work out this way," said Low.
"We will meet with the Japanese representatives next week to discuss a range of matters including sanctioning and how this partnership can benefit Singapore rugby.
"I would like to see a whole series of local engagement activities for officials, players and fans, that will see Singapore rugby benefit."
Series added: "The news that the Japan team will play matches in Singapore is welcomed, knowing that they will need to invest in rugby in Singapore and South-east Asia in order to achieve that.
"It is a consequence we warmly endorse, as this was a key and and major component of our proposal."

This article was first published on October 24, 2014.
Get The New Paper for more stories.