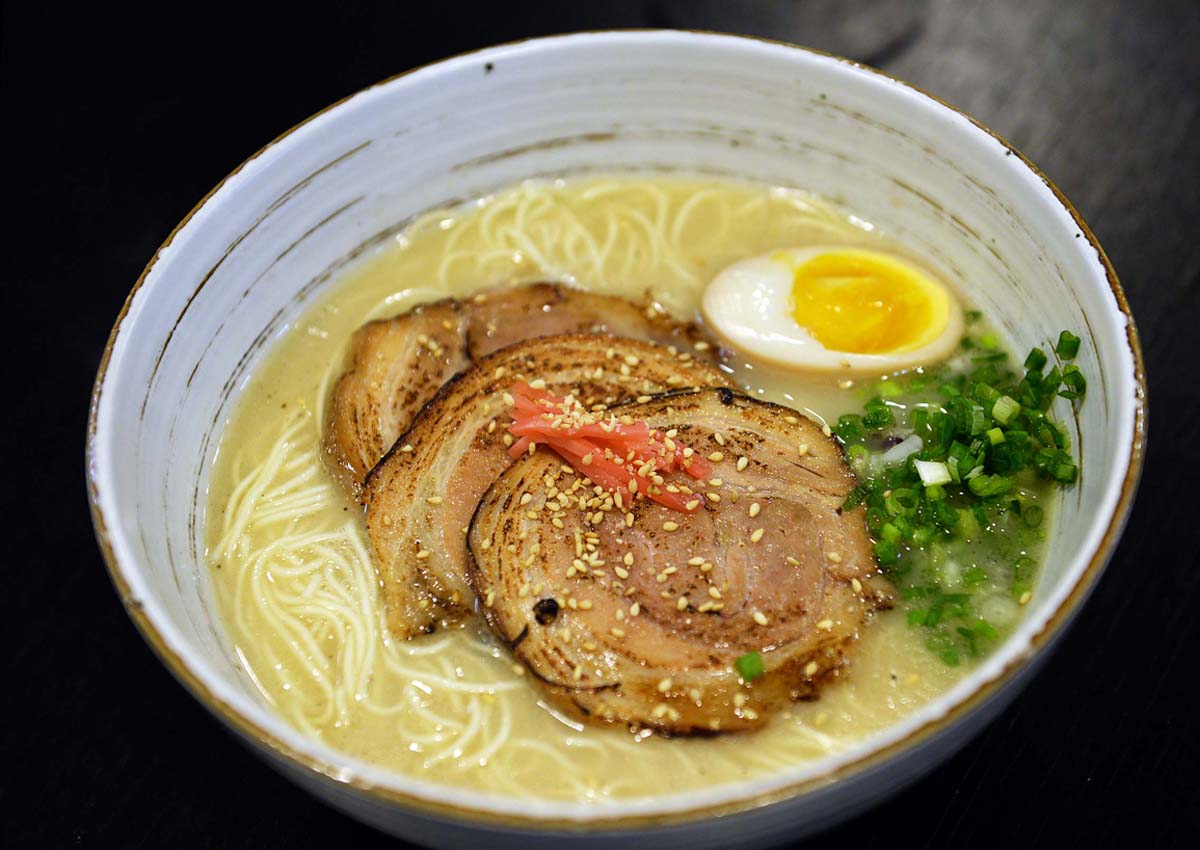 I watched without blinking as a row of six hands performed a bullet-fast dance: a splash of soy sauce, a shower of condiments, a high-speed ladle of stock, a flamboyant shake of drained noodles and a final flick of garnish. The gracefully choreographed culinary performance was finished in seconds - before a further set of puppet-like hands whisked away the bowls and the dance began once again.
I had to squeeze next to the small restaurant's cash register in order to see this dance in the cramped, narrow kitchen. It was a humble setting - but it's one that produces one of Japan's most revered culinary creations: the nation's very best ramen.
Served in more than 24,000 restaurants across the country, ramen is increasingly revered for its culinary complexity, from the depth of the broth to the perfect bite of the noodles. It's the culinary embodiment of the eternal Japanese quest for harmony, beauty and balance. And in December 2015, the dish received the ultimate culinary accolade when Tsuta, a humble backstreet ramen restaurant in Tokyo's Sugamo district, received a Michelin star.
Read the full article here.