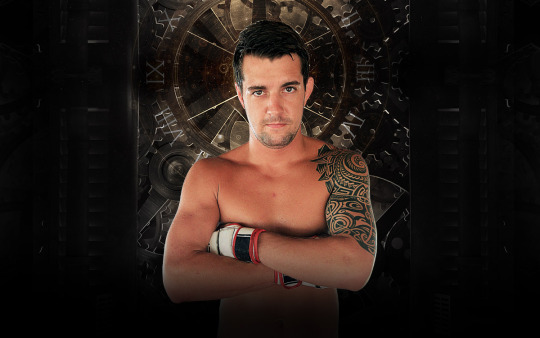 Jaroslav Jartim may have only been given two weeks to prepare for his ONE Championship debut, but the Czech Republic's lightweight phenom plans to spoil an ex-champ's homecoming, and display the dominance he has exhibited all over Central Europe.
The 24-year-old is scheduled to fill in for "Ruthless" Rob Lisita and fight in his first promotional match on Friday Night, 21 April. He will square off against former ONE Featherweight World Champion Honorio "The Rock" Banario at ONE: KINGS OF DESTINY, which broadcasts live from the Mall Of Asia Arena in Manila, Philippines.
Jartim has a deep respect for his Filipino rival's striking prowess, but is undeterred by his overall skill set.
"My opponent is handy. He has good stand-up," the Czech says. "But I go like a machine. I am in the best shape [of my life]. I will be dominant."
Training out of Penta Gym Prague, Jartim is a UGB Super Fight Champion who holds a respectable 8-5-1 professional record. Three of those eight wins come by way of TKO, and another three wins come by way of submission.
He is widely considered one of Central Europe's best lightweight mixed martial artists, and he further proved that on Friday Night, 7 April, when he dominated Marek Kozeluh en route to a unanimous decision victory in Slovakia.
Within 24 hours of that victory, he was invited to join ONE, and was offered a short notice fight against Banario. Needless to say, he accepted, and celebrated with his team by getting back into training camp immediately.
"Penta Gym is the best gym in the Czech Republic," he proclaims. "The atmosphere is good, and everyone has congratulated me [on my upcoming fight in ONE Championship]."
Of his many instructors and sparring partners include Penta Head Coach Daniel Bartak, two-time National Combat Sambo Champion Richard Andrš, and WKF European Kickboxing Champion Honza Homolka.
Banario, however, is surrounded by quite the stellar group of individuals, too. "The Rock" trains out of Mark Sangiao's Team Lakay alongside ONE Lightweight World Champion Eduard Folayang and Kevin Belingon, and owns an 11-6 record. He has six wins coming by way of submission, and three more wins by way of TKO.
The former ONE Featherweight World Champion has gone through a startling metamorphosis over the past year, as he re-created himself as a lightweight and has gone on a blazing three-fight win streak.
Most recently, he tore through Rajinder Singh Meena at ONE: AGE OF DOMINATION last December, and submitted him with a first-round armbar in front of all his countrymen in the Mall Of Asia Arena.
Now, Banario returns to the same venue where he has experienced so much success, and as usual, will have over ten thousand of his Filipino compatriots by his side.
While that could be intimidating for any outsider, Jartim still remains undeterred. He says: "I do not feel any pressure. I do not mind it." Instead, he follows a simple mantra that was instilled in him when he started his MMA journey nearly six years ago.
"Enjoy it all and show what you can do," Jartim states, simply.
The Czech phenom may be a man of few words, but he is determined to show the world, and Banario, his dominance at ONE: KINGS OF DESTINY.