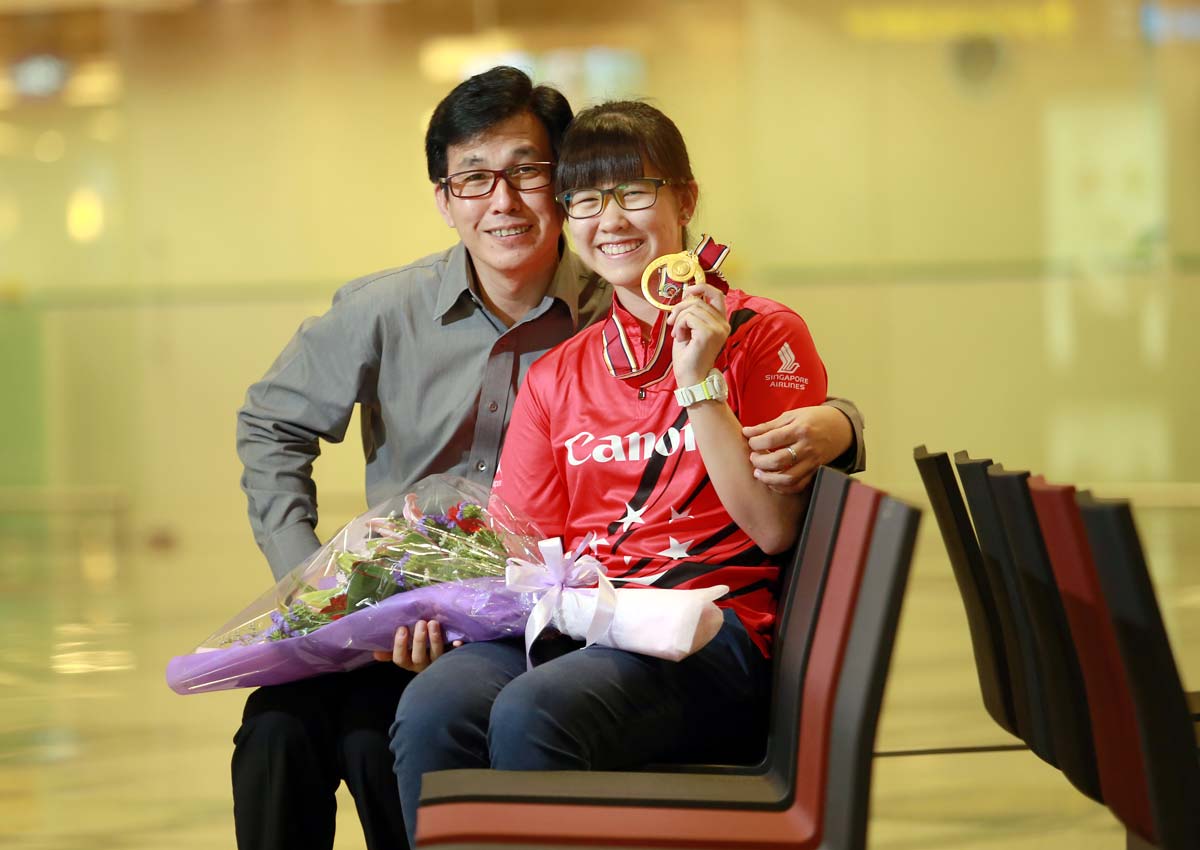 While Joey Yeo, 17, already has her eyes set on the World Championships in December, winning glory will not be all that is on her mind in the coming months.
The Singaporean won the women's title in the inaugural Bowling World Open in Japan last Sunday, after narrowly missing making the squad for the Singapore SEA Games in June.
But the A levels are also around the corner for the Raffles Institution Year 6 student.
Her parents, incidentally, do not mind if she takes a year off studies to focus on bowling.
Her father, Jeffrey Yeo, 49, a senior manager, said: "We were prepared for her to forgo one year of her studies, if needed, because not everyone will have this opportunity and we know she has the potential.
"It's only one year for a lifetime experience and we think it's a worthwhile investment."
But the determined teen has decided - for now - to pursue both goals. Joey told the Straits Times: "I will sacrifice one if I can't cope. But for now, I'm coping well.
"The Singapore Bowling Federation is very strict with maintaining our academic standards. This constant pressure to uphold excellence in both studies and bowling makes me more motivated."
And, thus far, Joey's insistence on juggling both commitments has paid off.
With all the support that she has received and her good performance in the sport lately, Joey is also confident of striking it big at the upcoming World Championships in Abu Dhabi: "I have been assured by my coaches that I will have an equal opportunity based on my performance so far."
However, while she is confident of doing justice to a balancing act, national head coach Remy Ong is not taking things for granted: "She is peaking well now but I am also very worried."
However, he added: "I know the Singapore Sports Institute and SBF will give her all the support.
"And with her determination, which she has been showing throughout, I think that she will do well."
Although Joey has only found recent success in her sporting career, the 17-year old is already intent on helping bowling grow as a sport. And her 10 million yen (S$110,052) prize money from the event in Japan will help fund those ambitions.
She said: "I would definitely like to give back to the needy and, if possible, donate to people who are not so fortunate and would like to take up bowling as a sport.
"In our push to include bowling in the Olympics, we are trying to push for bowling as a sport that is open and available to everybody. "I don't think anybody should be denied of a chance to bowl."
hosr@sph.com.sg
yzchoo@sph.com.sg

This article was first published on July 14, 2015.
Get a copy of The Straits Times or go to straitstimes.com for more stories.