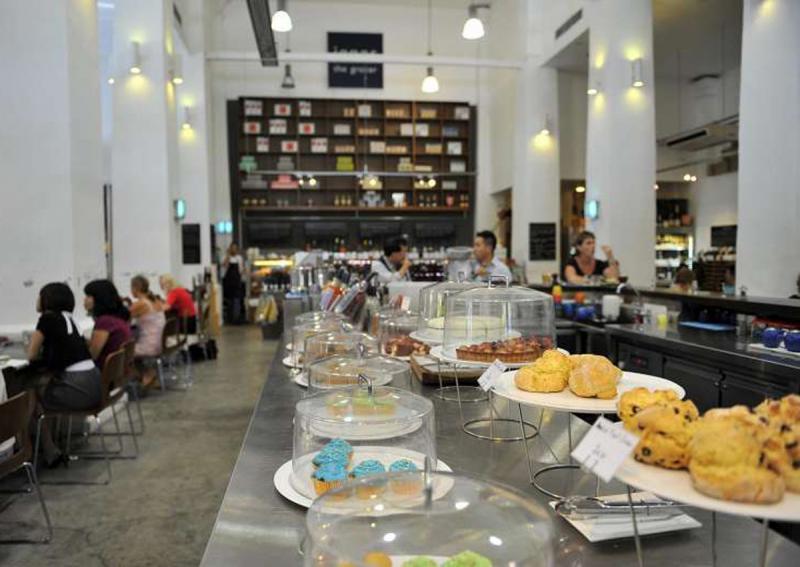 Details of a business spat between the co-founder and the current majority shareholder of prominent gourmet food business Jones the Grocer may unfold in court instead of being settled through closed- door arbitration.
The High Court has refused a move by L Capital Jones, which has a 63 per cent stake in the main company that owns the Jones the Grocer business worldwide, for the dispute to be settled via arbitration.
Mr John Manos, whose company Maniach is the other shareholder, has taken L Capital to court to seek damages, claiming "minority oppression" under the Companies Act.
L Capital and Maniach are the two shareholders of the main company - Jones the Grocer Group Holdings - which is incorporated in Singapore and is the worldwide holding company for Jones the Grocer business.
It has a group of companies that operates and franchises gourmet cafes and grocery stores under the brand name, among other things.
Mr Manos co-founded the business in 2004 but became the sole owner in 2010.
Between 2012 and 2014, L Capital acquired shares in the company through US$21 milion (S$28 million) of capital injections, becoming the majority shareholder.
But in 2014, the relationship between the two shareholders soured. Maniach alleged L Capital was wrongfully trying to seize control of the business.
Among other things, Maniach claimed L Capital excluded Mr Manos from management of the main company and its subsidiaries and had abused its voting powers.
Maniach also claimed L Capital had managed the affairs of the group and it subsidiaries in a manner which was oppressive to Manaich and completely disregarded or was prejudicial to its interests.
L Capital's lawyer Koh Swee Yen argued Maniach's claims were about agreement breaches and not minority oppression and the subject matter fell squarely within the scope of the parties' arbitration agreement. She added the scope of the arbitration agreement was wide enough to deal with the claim.
Maniach's lawyer Chew Kei-Jin countered that its claim was a bona fide for relief from minority oppression and even if it fell within the agreement, a minority oppression claim was not open to arbitration.
Justice Vinodh Coomaraswamy in judgment grounds released yesterday found the arbitration agreement was wide enough to cover the dispute.
"Nevertheless, I decline to grant the stay sought by the defendants because I find the statutory claim (under the Companies Act) for relief from minority oppression is not arbitrable."
The judge dismissed the move by L Capital to stop the court case in favour of arbitration, but gave permission for L Capital to appeal.

This article was first published on April 27, 2016.
Get a copy of The Straits Times or go to straitstimes.com for more stories.