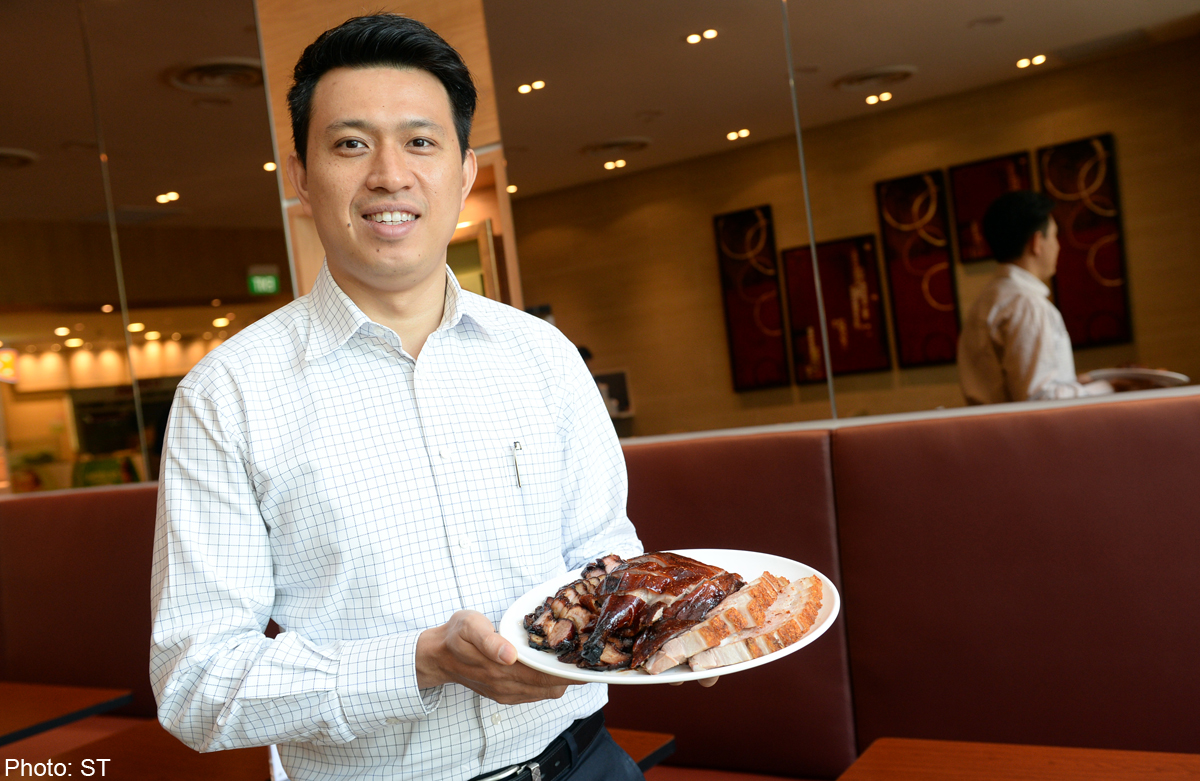 Under new owners Aztech Group, the popular Kay Lee Roast Meat Joint has gone upmarket, opening its first restaurant in Suntec City on Monday.
The 2,500 sq ft restaurant can seat 100 diners and will serve its well-known roast meats.
But, of course, prices are slightly higher.
Prices start at $6.80 for a plate of char siew, roast pork or roast duck rice. It costs $5 (subject to increase during Chinese New Year period) at the original outlet in Upper Paya Lebar Road.
Double-boiled soups, including yellow cucumber and spare rib soup, and salted vegetable and duck soup, are priced at $5.50 each, $1 more than at the original Kay Lee.
There will also be a bigger menu, with congee and noodle options. Dishes include sliced abalone congee ($13.80), shrimp wonton noodle ($8.80) and pig liver noodle ($6.80).
The roast meats available at Suntec City will be cooked at Kay Lee's original shop until the company's central kitchen in Senoko is ready at the end of the month.
Kay Lee's original owners Betty Kong and her husband Ha Wai Kay are still helping out at the spruced-up Upper Paya Lebar shop. They will be attending the opening ceremony at Suntec City on Monday.
This is the first new outlet opened under Aztech, which bought Kay Lee last year for $4 million. Others in the pipeline include an express concept at their office premises in Ubi and another in West Coast.
The mainboard-listed electronics conglomerate - which has businesses in LED lighting, marine logistics and construction - has a subsidiary called Shiro that sells wine and supplies premium ingredients to restaurants and hotels.
Kay Lee Roast Meat Joint opens on Monday from 10am to 10pm daily at Suntec City, 3 Temasek Boulevard, 02-609. For more information, go to www.kayleeroastmeatjoint.com

This article was first published on Feb 19, 2015.
Get a copy of The Straits Times or go to straitstimes.com for more stories.