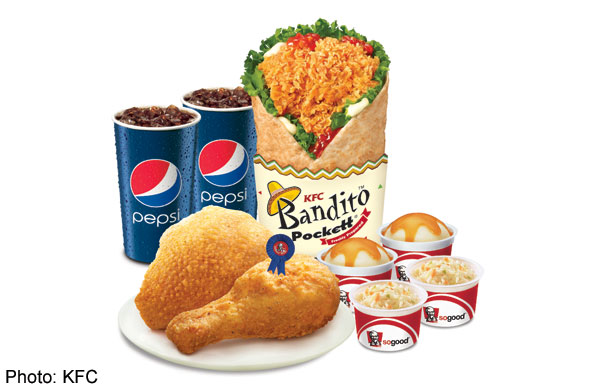 SINGAPORE - The KFC Bandito pockett is back on sale until April 2.
It is a chicken fillet marinated in hot and cripsy flavour and wrapped in a tortilla with lettuce, salsa and mayonnaise. 
It is available in a meal with fries and Pepsi for $6.50 or as a Buddy Meal with two pieces of chicken, two whipped potato, two coleslaw and two pepsi for $12.90.