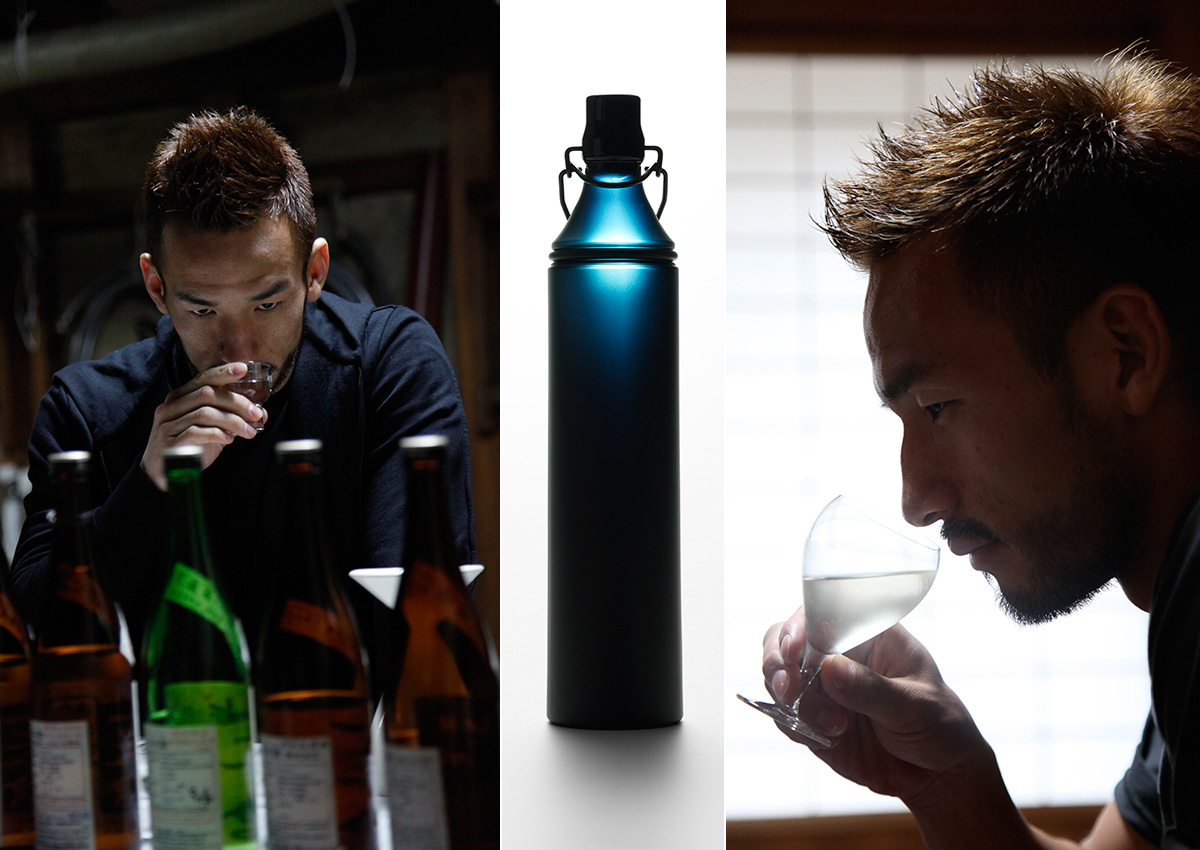 Hidetoshi Nakata doesn't do anything by halves. The retired footballer who played seven seasons for the Italian Serie A during his decade-long career, also spent seven years travelling around the 47 prefectures of Japan, all to better his knowledge of his home country.
He said, during an interview at the Singapore Marriot Tang Plaza Hotel: "I travelled a lot after I retired and, unsurprisingly, the first question I was always asked was about my time as a footballer. But the second question was not about my personal life, as I expected, but about Japan, about which I didn't know much at all. I knew I had to learn more about it."
On his travels, the 39-year-old focused on agriculture, crafts, ryokans (inns) and breweries as he thought these would offer a deeper insight into Japanese culture.
He ended up visiting over 250 sake breweries of the 1,300 operating in Japan, and got to talking with their owners.
He recalled: "We didn't just have conversations about making sake, but also about the problems. I learnt that the demand for sake is decreasing in Japan, and although it's increasing in the rest of world, it isn't an easy life for sake makers."
Nakata realised the issue was that most people aren't as educated about sake as they are about wine or liquors such as whisky and brandy. And this is shown when people ask for sake instead of asking for a specific brand of the rice wine. "People order sake when they're having Japanese food, but it isn't something they look for away from that," he said.
Deciding to tackle the problem head-on, the former midfielder then had to come up with a viable solution. He said: "I thought I could use the connections I made in my football days to spread awareness of sake. But instead of setting up educational talks in various countries, I thought maybe I could launch a product myself that could do the talking for me."
His connections are certainly nothing to scoff at. In France, for example, his sake is distributed by renowned vineyard Chateau Mouton-Rothschild because "they understand my concept and the quality of the product".
Nakata chose to work with brewery Takagi Shuzo, having been taken by master brewer Akitsuna Takagi's Juyondai, a sake known for its smooth but deep taste. The process took two to three years, but Nakata is quite happy with the result.
He said: "I wanted to create the best sake in the world, one that people would taste and remember, and that's why I chose to work with Takagi Shuzo."
Named after its founder, an annual batch of N by Hidetoshi Nakata produces no more than 1,000 bottles, and it is available in more than 10 countries worldwide. It can be found on the menu of fine-dining establishments Waku Ghin and La Terre in Singapore but isn't currently available for retail yet.
One point Nakata is sure of is that it will never be sold in Japan. He explains: "This isn't a product to me; it's a way of helping people learn about sake. Sure it makes business sense to sell (in Japan) but I want to help Japanese sake makers, not compete with them."
To be launched later this year are special sake glasses. "Its shape is going to be somewhere between a white wine glass and a brandy glass. People currently use shot glasses and wine glasses, but sake doesn't fall exactly into either category. It needs its own stemware."
Nakata also hopes to organise a bazaar for Japanese crafts in the future. He explains: "Japanese craftsmen have great techniques but marketing and branding the products outside of Japan is a weak spot. It's a long-term goal, but I'd love to work with them to create a strong brand. It would be like Hermes but for homeware."
Though the self-confessed technophobe uses an old Nokia 3720 instead of a smartphone, he confirms that he is still developing his app Sakenomy further. Available on the App store, it acts as a comprehensive database on sake. "As time goes on, fewer people will be able to read the Japanese labels on sake bottles. I think this app will come in use in the future," said Nakata.
Nakata currently spends about 10 days a month in Tokyo, spending the rest of his time travelling to the Japanese countryside. Because of that, he doesn't have a place he calls home, choosing to live out of hotels instead. "I'm working in a traditional industry where people work face-to-face. If you try to e-mail them or talk to them over the phone, they won't trust you. If I start spending more time in one place, or even start a family, I might settle down then."
avantin@sph.com.sg
N by Hidetoshi Nakata is currently available at wine bar La Terre on Circular Road and Japanese restaurant Waku Ghin at Marina Bay Sands. A bottle costs between S$2,000 and S$3,500. To find out more, contact local distributors Shmidt Vinothek at 6275-7888 or e-mail: katelim@shmidtmarketing.com
This article was first published on February 5, 2016. Get The Business Times for more stories.