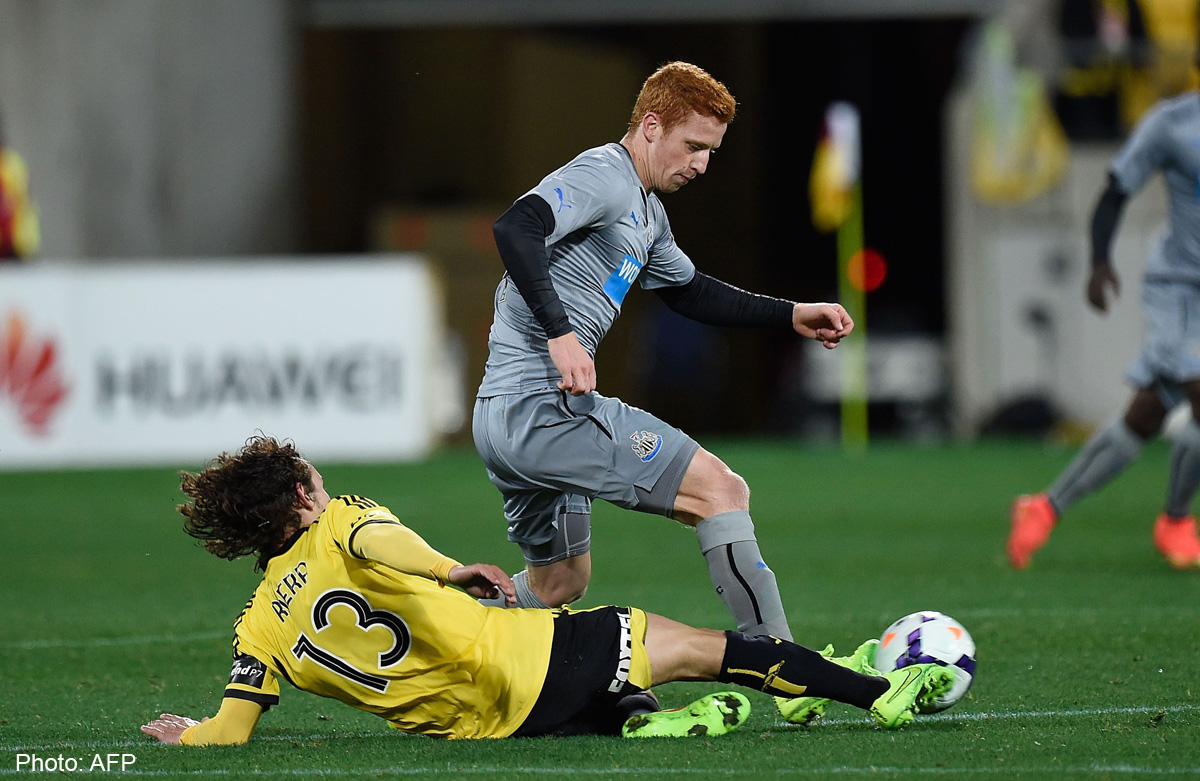 It seems likely that the Premier League will break into compartments this season.
Chelsea and Manchester City are the favourites. Arsenal, Liverpool and Manchester United are expected to fight it out for the two remaining places in the Champions League.
Everton and Tottenham are expected to lead the chasing pack. But what of the rest of the league? Where are the surprise packages
Newcastle
The biggest club outside of that group of seven are Newcastle United, but they are not a team to rely on.
The idiosyncrasies of owner Mike Ashley have long compromised their efforts at progression, even while his cost-cutting measures have prevented another fall from their grace.
Financially, they are a far better set than they were under the previous regime, but their fans have never felt more distant from the big time.
The signings of a host of European players, chiefly Siem de Jong from Ajax and Remy Cabella from Montpellier, have rejuvenated a squad that had been left to stagnate. But, for all of the success stories at the club lately, their imports have been very hit and miss.
Perhaps their best signing is the capture of Jack Colback (above) from rivals Sunderland. The red-headed midfielder is a far better player than most realise, and he'll add class to the midfield. Nevertheless, it's hard to see them breaking into the top seven.
Stoke
The real dark horses could be Stoke City, a very different animal to the one trained by Tony Pulis.
Under Mark Hughes, there's a far greater emphasis on keeping the ball on the ground.
With Steven N'zonzi in the middle pulling the strings, there were times last season when Stoke were actually a very entertaining side.
The signing of Bojan Krkic (right) from Barcelona is the real pivot on which their hopes for success rest.
If Bojan is in the mood to rescue his career and put himself back on the map in Europe's most competitive league, then this could be an outstanding move for both man and club.
But, if this is just another branch to be grasped at as he tumbles from the top of the tree, then it's a waste of everyone's time. So far, the evidence, albeit in pre-season, suggests that the move will work well.
Hughes failed at Queens Park Rangers and he failed at City, but it's worth remembering that he led Blackburn Rovers to sixth place in 2006, and they finished only four points off Arsenal and a Champions League place.
There's no reason why he couldn't get close to that with Stoke.
Crystal Palace
Speaking of Tony Pulis (left), keep an eye out for Crystal Palace.
Unlikely, surely, to repeat their 11th place finish, they should at least stay well clear of a relegation battle.
The former Stoke boss has brought his trademark solidity to Selhurst Park, along with the ferocity that had waned in his later years at the Britannia Stadium.
No-one likes a trip to that part of South London, where the fans are raucous and, as Liverpool found out to their humiliation, the game is never lost until the final whistle.
More significant reinforcements than Frazier Campbell and Brede Hangeland would be required for a push towards a European place.
But, given the state that this club were in a few years ago, fighting for their very existence, it's unlikely that anyone will care too much for now.
QPR
Of the newly promoted clubs, Burnley are most likely to go straight back down, despite signing a host of free transfers over the summer.
Their commitment to attacking football may give them the chance to upset a few big teams early on, but over the course of the season it's hard to see them surviving.
Leicester City - a richer, bigger team - will have a chance to stay up, largely because of their team spirit and organisation.
However, if you're looking for one new team to break away from the drop zone, look to Queens Park Rangers.
Harry Redknapp has removed the disruptive players and added even more class with Jordon Mutch (left) and Steven Caulker.
The arrival of Rio Ferdinand is a little gamble, but even if he's not what he was on the pitch, he'll be useful off it.
This article was published on Aug 14 in The New Paper.


Get The New Paper for more stories.