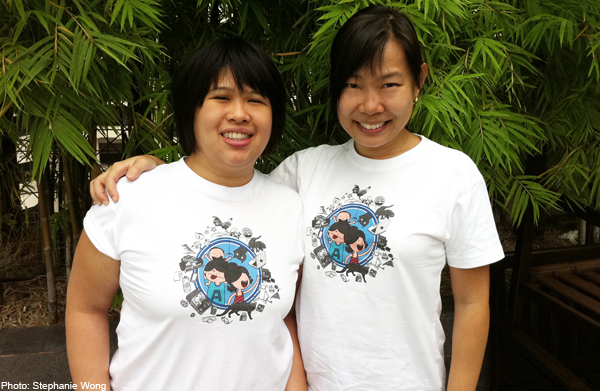 Author Adeline Foo loves Kuching, Sarawak, because it is near Singapore and has excellent food
Who: Adeline Foo, mum of three and author of The Diary Of Amos Lee
Favourite city: Kuching, Sarawak
Why: Kuching is about 11/2 hours by plane, accommodation is affordable and the food is excellent. It offers a quick respite for a weekend getaway and because I speak Malay and Cantonese, getting around is easy.
Best place to stay
The Hilton Kuching at Jalan Tunku Abdul Rahman (www.placeshilton. com/kuching), an excellent waterfront location facing the Sarawak river.
It provides convenient access to the city with many eateries located within walking distance. Rooms cost about $136 a night.
In the evening, the waterfront comes alive with buskers who entertain passers- by.
There are stalls set up along the river, selling accessories, trinkets, native products such as carved wooden ornaments, woven bags for women and rows and rows of kek lapis.
Favourite restaurant
Just opposite the Hilton hotel is Tribal Stove (tribalstove.com), a mid-priced restaurant which serves authentic Kelabit food, the cuisine of one of the indigenous tribes of the Sarawak and north Kalimantan highlands, for about RM12 to RM15 (S$4 to $6) a person.
A must-try is something called A'beng, a deboned fish which is steamed and crumbled then mixed with seasoning and vegetables. There is also kerid lamud busaq keluduh, a salad made of wild chives and ginger flower with lots of zing.
The desserts are my favourites, such as banana and tapioca fritters eaten with melted gula melaka.
Best place for breakfast
Black Bean Coffee (87 Ewe Hai Street, 93000, Kuching; tel: +60-82-420-290) is a cafe about a 10-minute walk from the Hilton hotel. The small cafe has a quaint 1970s feel to it. There is not much room to sit, but if you are patient, you can get a table.
The owners are serious about their coffee, which costs about RM5 a cup.
They hand sort their Sarawak coffee beans, discarding brittle ones before roasting them. The smell in this place is incredible.
There isn't much to eat, but starting the day with a mug of strong coffee - my favourite is the Sarawak Liberica blend - paired with some of the biscuits you can buy in the shop leaves more room for lunch, tea and dinner.
Best sweet treat
You can see droves of people heading to Dayang Salhah Kek Lapis (dayangsalhah keklapis.com.my) to buy its famed kek lapis which is baked fresh daily, many times a day.
The turnover of these colourful, many-layered cakes is simply mind- boggling. The cakes cost RM16 to RM34.
Most Memorable Experience
It was a visit to the Semenggoh Wildlife Centre (www.sarawakforestry.com) about 24km, 45-minutes' drive from Kuching. Entrance costs RM3 for adults and RM1.50 for children.
It is a rehabilitation centre for wild orang utans found injured, orphaned or kept as illegal pets, and it is a privilege to see these creatures roaming freely in a safe place.
The orang utans are fed twice a day, between 9 and 10am and 3 and 3.30pm, with fruit, bottles of milk, sugar cane and coconuts.
The park ranger will lay the food on a wooden platform and then call out to the orang utans by name.
You know they are approaching when the leaves in the trees start rustling madly. It is an amazing thing to see.
Best side trip
Visit the Sarawak Cultural Village (www.scv.com.my; entry costs RM60 an adult, RM30 for a child aged six to 12 years old), 6ha of sprawling grounds in the foothills of Mount Santubong.
The Sarawak Cultural Village comprises several longhouses built to show how the Bidayuhs, Ibans, Penans, Orang-Ulus, Melanaus, Malays and Chinese live, eat and entertain.
There is a cultural performance at the end of the visit which is a bit touristy, but entertaining.
The Village is also the location of the annual Rainforest World Music Festival (rwmf.net) which brings together musicians from around the world to play indigenous instruments such as drums, didgeridoos, violins, flutes and bagpipes.
The festival typically takes place between late June and early August and includes workshops, jam sessions and mini concerts which are held in the longhouses, with the backdrop of the rainforest.
If you have time, visit the Kubah National Park (www.sarawakforestry.com) about 20km west of Kuching.
There you can see waterfalls and more than 90 recorded species of palms and wild orchids.
You may even spot birds such as the maroon woodpecker or the rufous-collared kingfisher if you are lucky.
Best hidden find
In the middle of Kuching, along Carpenter Street, there is a sheltered food alley where you can sample the best of local Sarawak cuisines all in one place, and at low prices.
Food there costs RM2 to RM5 each item. If you visit in the morning, try the laksa, kolo mee and kueh chap stalls.
Come lunchtime, most people make a beeline for the satay stall serving grilled pork satay with a smooth peanut dip. It is succulent and sweet and locals claim it is the best satay in Kuching.
For dessert, you must try the deep fried banana fritters. The stall uses pisang tanduk (also known as "horn bananas").
Only fully ripened bananas are used and when fried in thin batter, the fritters taste really exquisite.
Ideal length of stay
I think four days is ideal, but a weekend is also good enough.
If you have to choose between the Sarawak Cultural Village and the Semenggoh Wildlife Centre, choose the latter. It's quite an experience.
vlydia@sph.com.sg

Get a copy of The Straits Times or go to straitstimes.com for more stories.