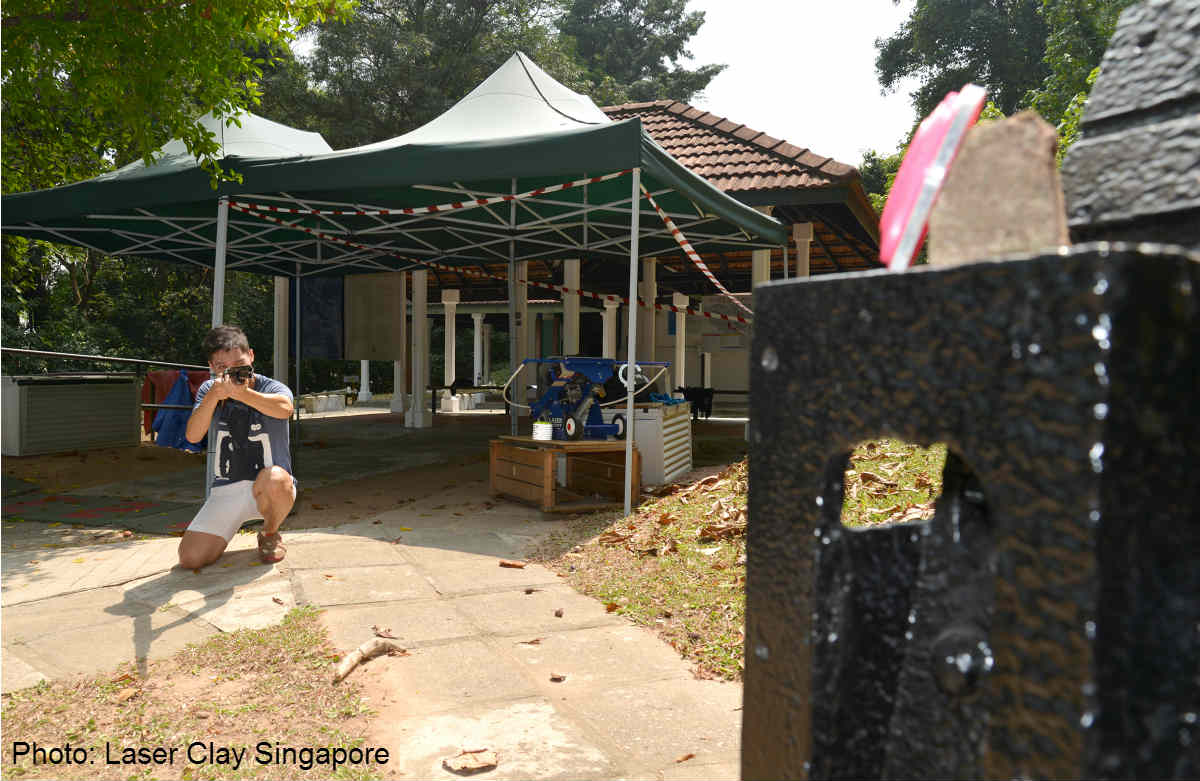 SINGAPORE - Do you want the thrill of a bird hunt without blasting real feathers? Or maybe you want to test your hand-eye coordination outside the realm of a games console? If the answer is yes, then try laser clay shooting, where you can shoot to your heart's content and nobody - or nothing - gets hurt.
It's similar to clay pigeon shooting, except the bird-substitutes here are plastic discs - and even they finish intact.
Instead of shot-filled cartridges, you fire infra-red lasers. This means that you won't get the shoulder-bruising kickback you would experience from firing a real shotgun.
Just rest the butt in the hollow of your shoulder, aim and fire.
A word to the wise: Don't be rigid. Holding the position for too long will tyre your arms.
It is a real-life computer game. There's a simulated "bang" each time you fire. If you manage to hit a clay, you hear a "crack" sound.
These kind of sports are good to hone a skill alone, but can also make for great competition between friends. See who is the fastest and most accurate on the leader board.
My best tip: Fire just before the target descends, its slowest point.
No live ammo means no age limit. Even young children can play, although adults may need to help them support the essentially harmless gun (A laser pointer is more hazardous).
Says student Melvyn Chia, 24, who was testing his aim last Monday: "It's exciting. You don't know which direction the clay will fly in. It feels like duck-hunting, except no animals are harmed."
WHERE: Within Fort Siloso in Sentosa
WHEN: 10am to 6pm daily
HOW MUCH: $35 for 30 minutes, visit www.laserclay.com.sg for more information.
bang@sph.com.sg

Get The New Paper for more stories.