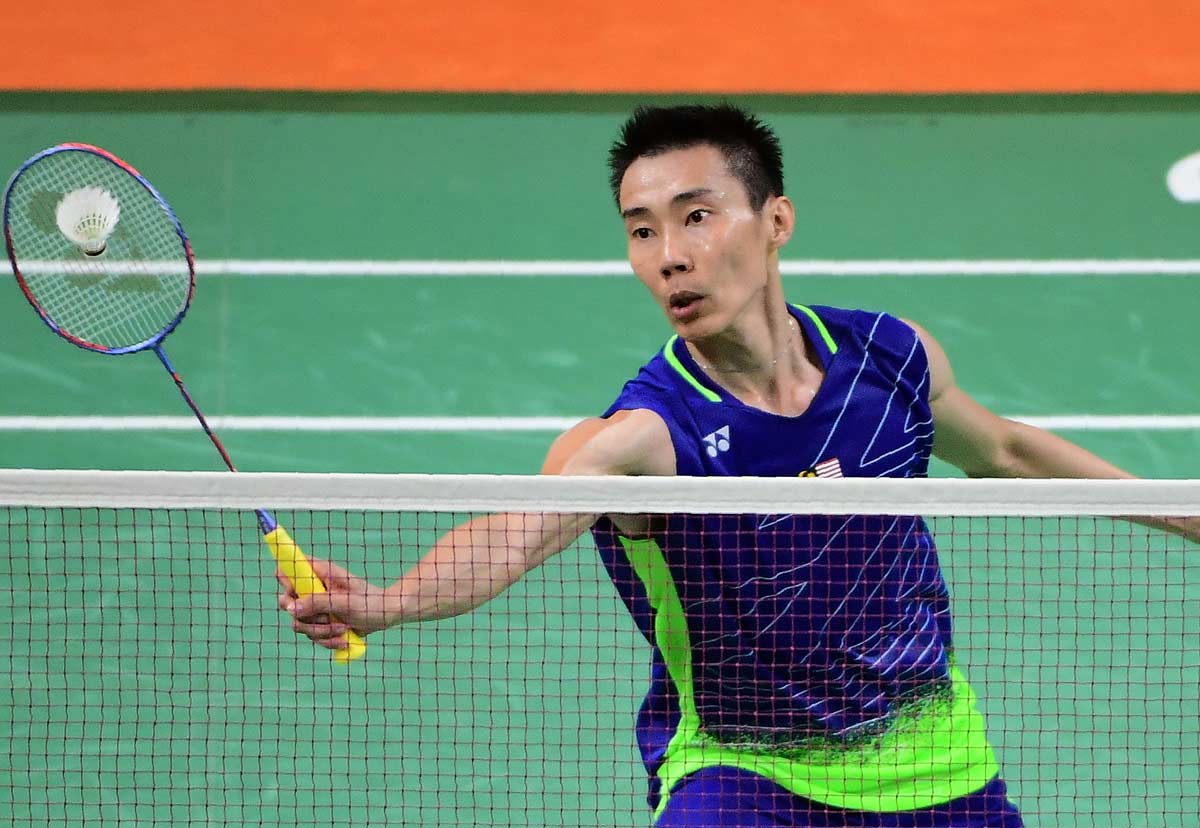 KUALA LUMPUR: Malaysian badminton star Lee Chong Wei's (pic) success is a case of persistence, hard work and a never-give-up attitude.
At the age of 34, he is already considered a "veteran" in the badminton field, but he does not give up, not even when he suffers injuries.
With a slew of achievements behind him, Lee could call it a day. But he is still pursuing his dream, which is to be the world's No 1 for as long as possible.
In an interview with Sin Chew Daily, held at king of footwear Jimmy Choo's home, Lee spoke about his 17-year journey, as well as his plans for the future.
At the Rio Olympics last year, he won a silver in the men's single, his third Olympic silver.
His impressive track record includes being the world No 1, being crowned champion in tournaments across Malaysia, Indonesia, Japan and greater Asia, and the distinction of being the best badminton player in the world five times.
No matter how great an athlete he is, the father of two faces the spectre of having to retire one day.
When asked if he would take part in the Tokyo Olympics in 2020, Lee said: "Many hope I will continue to play. It will depend on my physical condition. After the (World Superseries Finals in Dubai late last year) I suffered many injuries. I feel that I should be gradually retiring."
Asked how he would define success, Lee smiled and said: "I have never thought about becoming world No 1 or a national hero. I only wanted to give my best and I have no regrets going into badminton.
It has not been all smooth sailing, especially after he failed a doping test and was banned for eight months in 2015. The bad news stunned the entire badminton world, but to Lee, this was not even the worst part of his career.
His darkest days were in May 2012 when he was playing in the Thomas Cup while suffering a toe injury.
"I was not playing for three to four months and fearful of competition. I almost lost to a player from Finland in the first game. At that time, I lost my cool and cried every day. I thought I would not be able to make it to the Olympics in 2016.
"In the 2012 Olympics I played game after game until the final. I lost to (Chinese superstar) Lin Dan. But one has to face the reality and not to give up on the next Olympics."
"The media from China told me that I had won many championships but only a silver in the Olympics. However, I played in three Olympics while some have never been able to make it to a single Olympics. Even Lin Dan would not be able to maintain the record of playing for 16 years."
Climbing back to the world's No 1 ranking from 180th was not an easy task, but for Lee, who started in the Malaysian national team with a monthly allowance of RM80 back then, did it!
On his retirement plans, Lee said he may start a badminton school to groom the younger generation.
He also hopes to start a small business which would not be related to badminton. However, Lee did not reveal the type of business.
He also wants to raise his two children, Kingston, three, and Terrance, one, with what he described as "a poor man's style." He wants his children to go to school by bus and not to be chauffeur-driven, and to be independent.
Lee also said he would not force his children to play badminton but would let them choose their favourite sports.
Both Lee and Jimmy Choo are from Penang, and the badminton player said he has been an admirer of the "shoe king" for a long time.
"I first met Jimmy Choo in Penang in 2012, but I knew of him when I was young. He has brought fame to the country. The world knows there is a Malaysian who designs great shoes. It is not easy to keep such a reputation for such a long time. He is Malaysia's pride.
"Whenever I am playing overseas and see Jimmy Choo products in shopping malls in China, someone would mention this is a Malaysia brand, and I would be filled with pride."