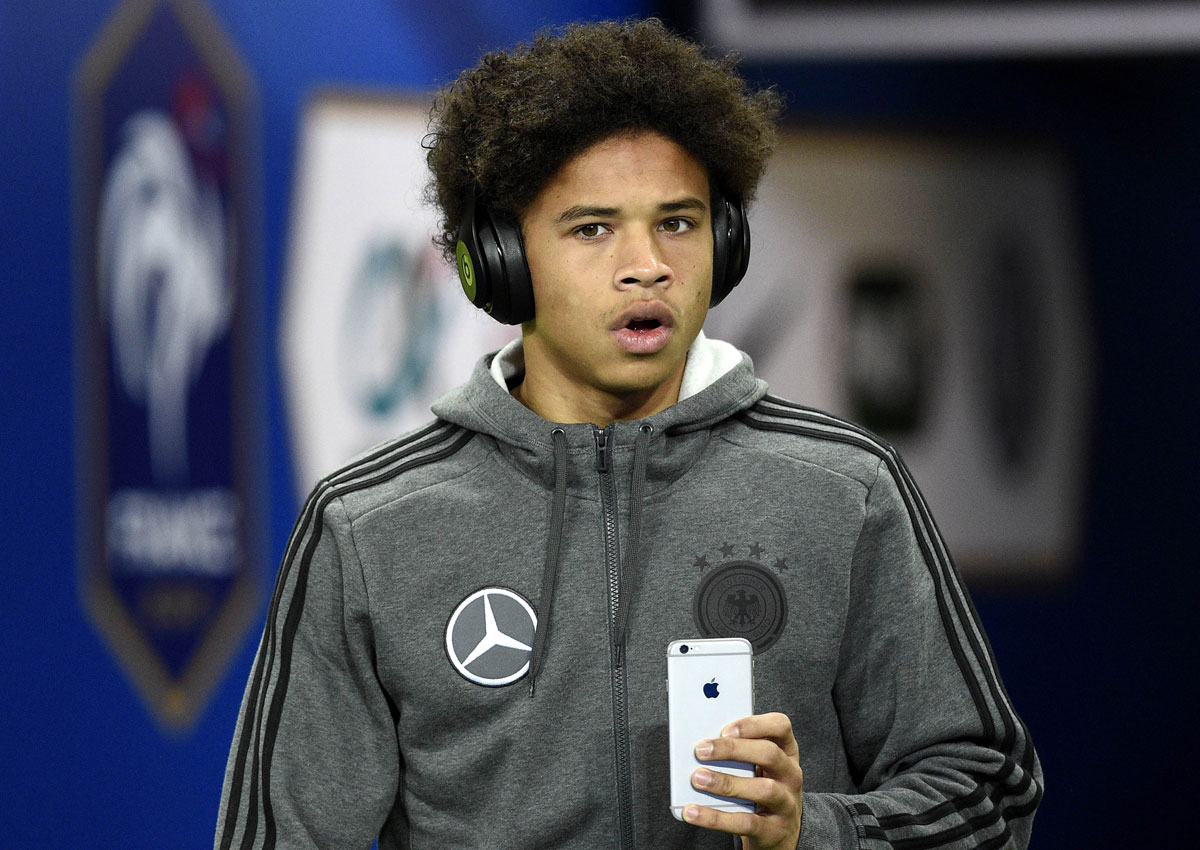 Schalke teenager Leroy Sane is doing something that all fans love to see. He's changing games. A series of dazzling performances in the Bundesliga this season have ensured the German's name is firmly on the lips of scouts across Europe, including those in the Premier League.
Sane reportedly resisted a summer move to Liverpool when Brendan Rodgers was in the hot seat, but with Jurgen Klopp now at the helm, the rumours show little sign of dying down.
Who is he?
The 19-year old followed in the footsteps of his father, former Bundesliga star and Senegal international Souleymane Sane, by beginning his career at Wattenscheid 09.
He then joined Schalke at the tender age of eight and signed his first professional contract after winning the U19 German Championship in Gelsenkirchen.
After making his first senior start last November, Sane first caught the eye by curling home a stunning effort in a famous 4-3 win over Real Madrid at the Bernabeu, and has flourished since.
This latest campaign has been something of a breakout season for the youngster, with five goals in 24 games and a series of sparkling performances helping him earn North Rhine-Westphalia's Footballer of the Year - an impressive feat considering the region includes the likes of heavyweights Borussia Dortmund, Bayer Leverkusen and Borussia Monchengladbach.
Why would Liverpool want him?
In Christian Benteke, Liverpool have a striker capable of being one of the very best in the Premier League, but the departure of Raheem Sterling has placed too greater pressure on Philippe Coutinho and Roberto Firmino to pull the strings.
While showing glimpses of forming a partnership with Coutinho, Benteke has still largely struggled to hit top gear at Anfield, often finding himself isolated in the final third.
A new creative dimension could therefore be appealing.
Would he succeed in the Premier League?
Capable of operating on both flanks, Sane has bags of belief alongside some obvious talent. Although he isn't blessed with blistering pace, his power, strength and raw skill allows him to outfight, outmuscle and outsmart defenders.
A recent contest with Bayern Munich saw the teenager run defender David Alaba ragged while making Xabi Alonso look a player closer to retirement than ever.
There's no doubting he has a long way to go before he becomes the finished article, but Germany boss Joachim Low, who gave Sane his international debut, is certain he will be a success.
Low recently said: 'He [Mane] is a player with a special gift and finesse, speed paired with technique and strong running - at just 19. He can make the jump with us very quickly.'
Liverpool and Klopp, along with the rest of Europe will be waiting to see how Sane matures over the rest of the season, with his agent recently ruling out any January move.
If he continues to shine though, he may well attract admiration well beyond the realms of Merseyside.