Amid the coronavirus outbreak, even mental health professionals like Mandy, who works as a counsellor in Hong Kong's public sector, can find themselves in need of stress-reduction tools.
The 37-year-old, who prefers not to give her surname, can get face masks at her workplace, but has concerns about being able to replenish her own supply of masks and sterilising products for her family.
Her banking professional husband is now working from home, and their 16-month toddler's outside playgroups have been suspended until at least mid-March. Juggling unusual work and personal life arrangements can take a mental toll.
To cope, she stays connected with friends on social media and chat platforms such as WhatsApp. She checks her Facebook feed for news, but limits the time she spends reading about the outbreak. "I studied psychology and I know that taking in too much information is not going to help the situation," she says.
Luckily, the smartphone that can usher in so much anxiety today can also unlock healthy digital tools to promote good habits, lift your mood and bring calmness. Here is a look at five apps that could bring greater peace of mind.
1. BEST APP TO DRIVE AWAY NEGATIVITY: HEADSPACE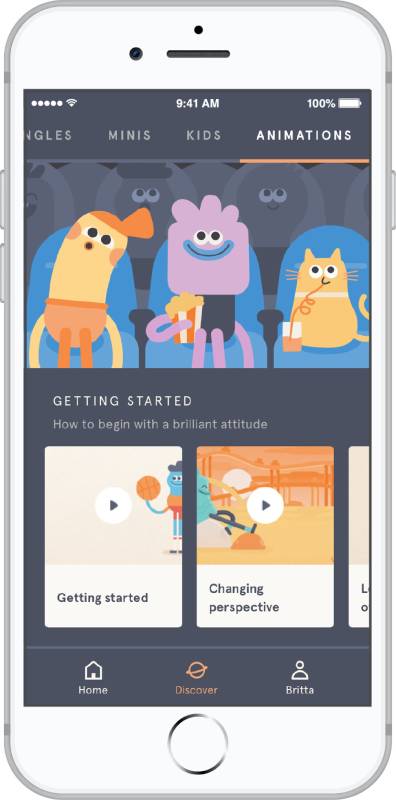 Last year, Hong Kong's golf sensation Tiffany Chan Tsz-ching told the Post at the 2019 Hong Kong Ladies Open that Headspace is her go-to-app to refresh her mind and not let negative emotions derail her performance on the course. "I try not to control my emotions but feel them… I try not to control my bad emotions or thinking, but to understand them better," she says.
This popular mindfulness and meditation app was developed in the US in 2010 and now has over 62 million users in 190 countries. Its content, particularly from its subscription-based services, includes access to hundreds of meditations suited for different purposes, such as sessions to soothe minds and to help sleep.
Many studies in recent years have shown mindfulness practices can ease anxiety, reduce stress, improve focus, and more.
2. STRESSED OUT? TRY WHAT'S UP
Clinical psychologist Dr Scarlett Mattoli from The Psynamo Group in Hong Kong says therapists recommend apps such as What's Up that draw on cognitive behaviour therapy (CBT) and acceptance and commitment therapy (ACT) techniques to help people cope with issues including anxiety and stress.
CBT combines cognitive therapy (examining the things you think) and behaviour therapy (examining the things you do).
Interpreting a situation negatively can prompt negative thinking, so the method helps to change your thought patterns and responses. ACT invites people to open themselves up to unpleasant feelings, and learn not to overreact to them.
"For stress and anxiety and depression, you want to make sure it has some CBT- and ACT-based [methods] and tracks mood, feelings and thoughts, and gives you data over time," Mattoli advises.
Apps of this sort bring users' attention to negative biases, or automatic negative thinking, and then challenge such thoughts.
"What's Up wants you to track positive things that happen to you. If you track negative things that happen to you, you want to have positive thoughts to challenge them," Mattoli says, adding that this is the essence of therapy.
The data collected from the app produces trend reports to provide users with insights on how frequently those thought patterns arise.
3. CHANGE UNHEALTHY DRINKING HABITS WITH DRY DAYS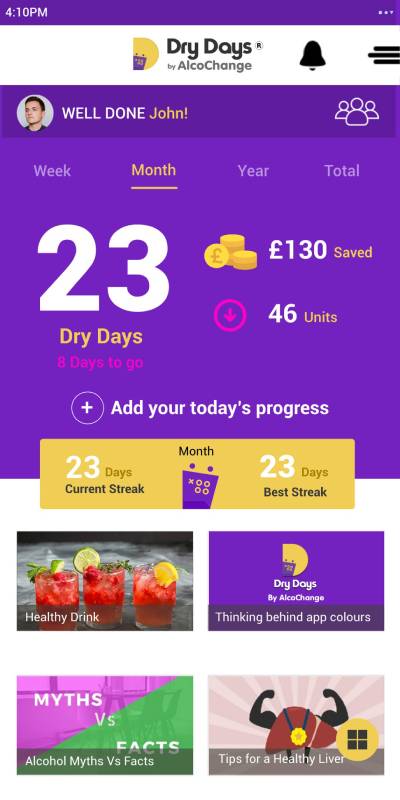 Instead of turning to alcohol to cope with the coronavirus outbreak, join the temporary alcohol abstinence movement.
When the Post spoke to Lesley Hobbs last year, the 50-year-old director of Hong Kong legal-services company Elevate had successfully completed a one-year sobriety challenge that began in December 2018.
Hobbs no longer wanted to battle the regret that came after a night of boozing and credited this app with helping her stay accountable during that journey. "Each day, you record whether you have consumed alcohol, and if you have, you can input how many units you had that day," she says. "It was a useful way to keep track."
The app provides a report with a visual representation of days with and without consuming alcohol, based on the data the user inputs. It can help motivate you to stay on course - especially when you see the amount of money saved from dry days accrued to date.
4. CATCH IT APP CAN HELP DIAL IT DOWN
Mattoli also recommends thought-diary app Catch It to help "catch" negative thoughts and curtail their impact. The CBT-based app was a collaborative development between the University of Liverpool and University of Manchester to chronicle one's moods.
This helps users pause when they record negative thoughts, reflect, then hopefully view the situation in a different light.
Mattoli says such apps are great to augment therapy, but are not stand-alone treatments for serious psychiatric conditions such as addiction or post-traumatic stress disorder.
5. WALLOWING IN SADNESS ISN'T HELPFUL: TRY HAPPIFY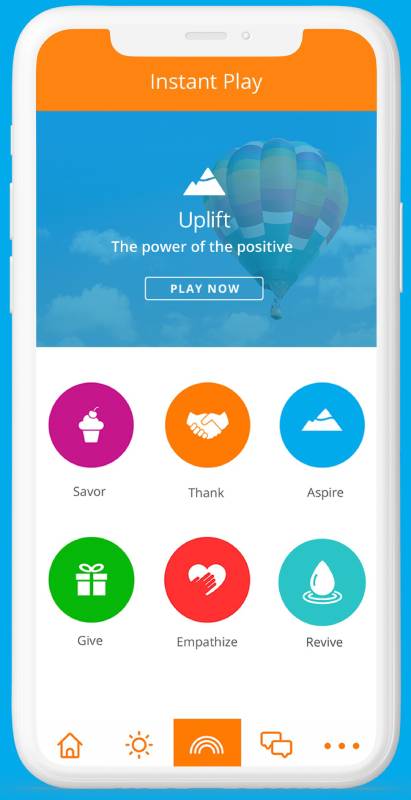 Feeling low and need a mood boost? Consider this app that draws on positive psychology principles. Besides tracking one's negative thoughts, the app features games, activity suggestions and more (such as prompts to savour the small things in life or feelings of gratitude) designed to help users get into the habit of viewing daily life in a positive light.
There's a certain satisfaction derived from clicking on hot-air balloons floating high into the blue sky with positive words labelled on them - think "hug", "thank", "amazing" - to score points, all the while avoiding clicking on negative words, like "germs", "angry" or "sigh".
"It's a nice way to track stress and worries," says Mattoli. "But it also helps you to focus on moving forward."
This article was first published in South China Morning Post.