Every year in January and July, the world's most affluent women descend on Paris to attend the haute couture shows held by brands such as Chanel, Dior and Valentino, and buy more of the tailor-made creations that fill their glamorous wardrobes.
Some of these women travel to Paris accompanied by their young daughters, who are often as stylish as their well-dressed mothers.
Six years ago, fashion house Dior, which has operated Baby Dior, a successful children's line, since 1967, began to cater to this cohort of wealthy globetrotters and their offspring with a children's couture line. Its prices range from €8,000 (S$12,191) for an entry-level outfit to €13,000 for something more elaborate like an embroidered tulle dress.
The range was the brainchild of Cordelia de Castellane, the creative director of Baby Dior.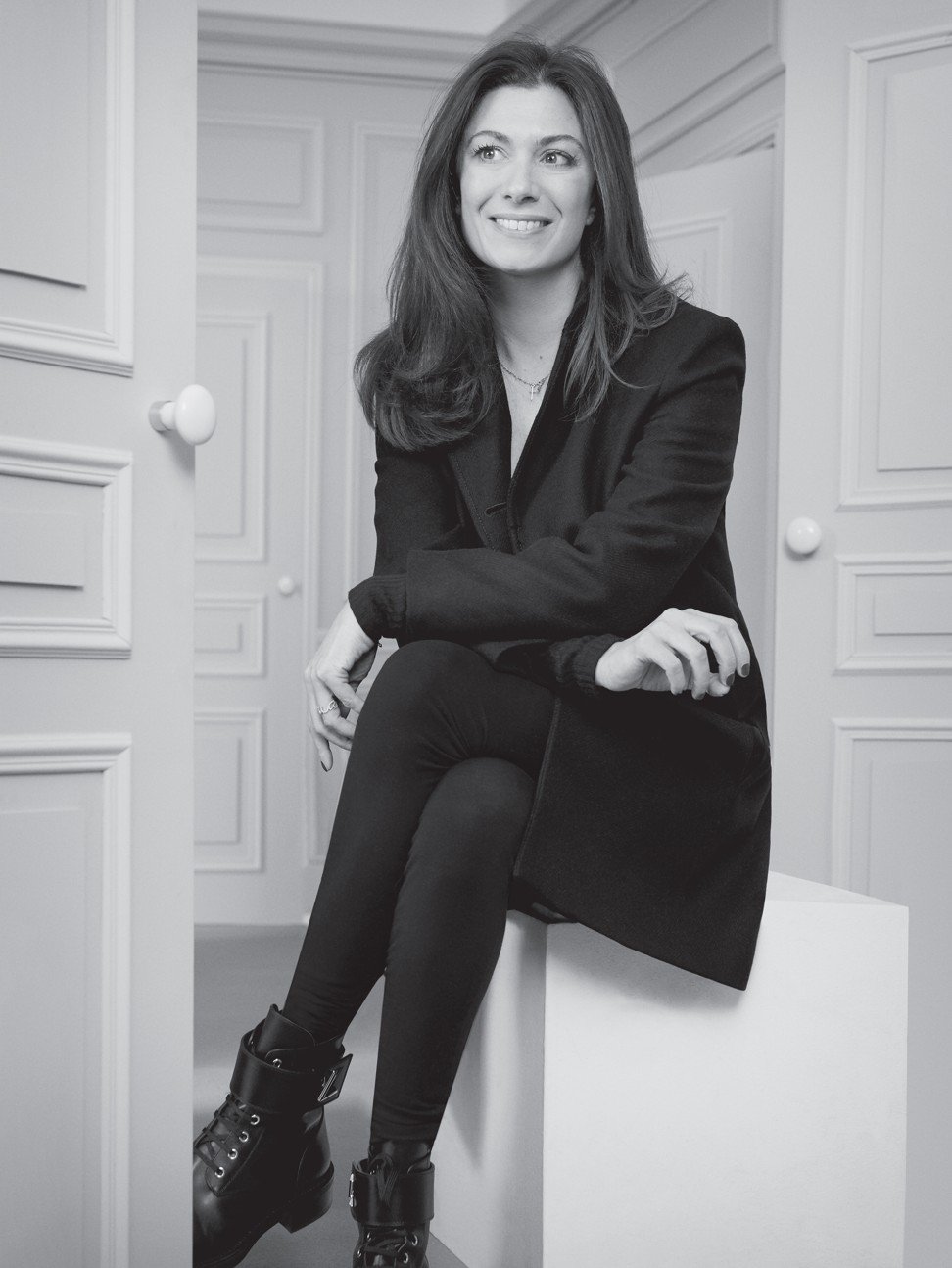 Cordelia de Castellane, Baby Dior's creative director. She proposed launching a children's couture collection after seeing the number of special orders couture clients were ordering for their daughters.  PHOTO: South China Morning Post
"When I arrived at Baby Dior more than eight years ago clients were placing so many special orders and we were doing so many amazing pieces, so I went to see the boss and said that we should start a couture line for children," says de Castellane when we meet in Paris during couture week.
"We launched it about six years ago and it was such a success that we're doing it more and more, and now we even have special collections, like the one we're showing for clients in Shanghai this September."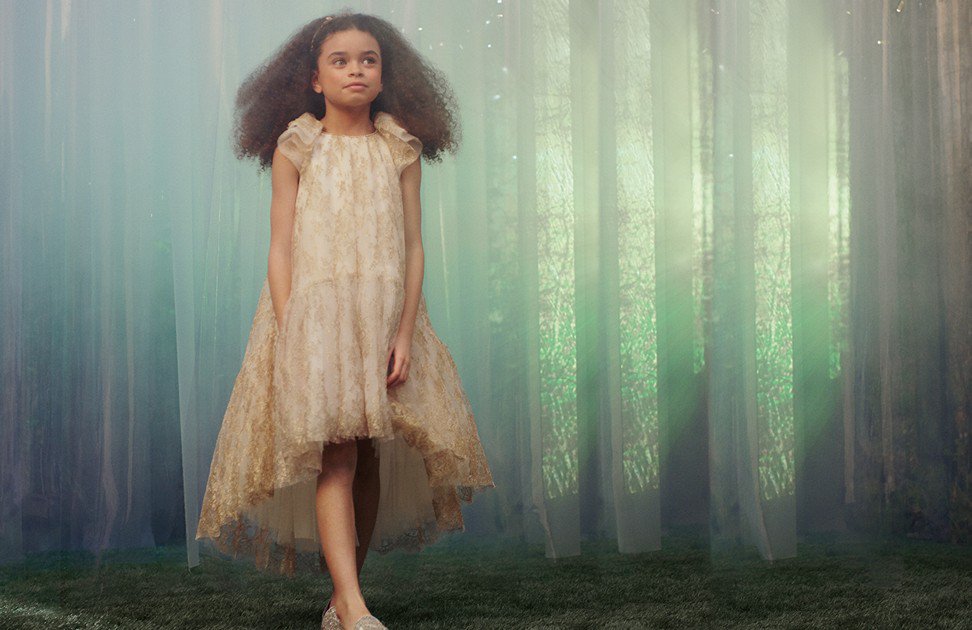 A child model shows a tulle dress from Baby Dior. PHOTO: South China Morning Post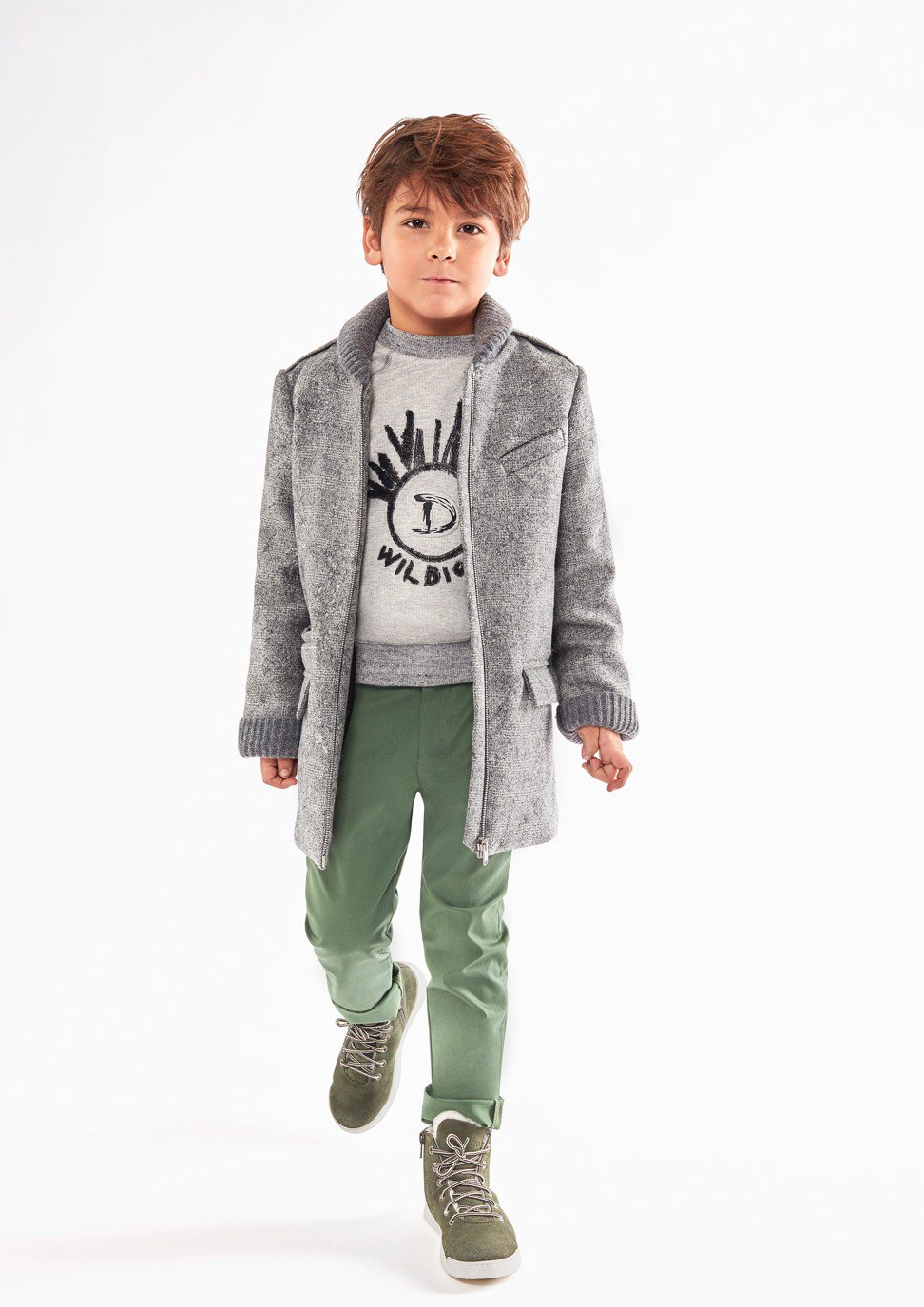 A child model shows a Baby Dior outfit for boys. PHOTO: South China Morning Post
When Baby Dior was founded in 1967 by Marc Bohan, one of Christian Dior's successors, it catered to the daughters of women such as actresses Elizabeth Taylor and Grace Kelly, long-time Dior fans who were among the first Baby Dior clients.
Things are quite different now; as de Castellane explains, Asia, and especially China, is Baby Dior's top market. According to Euromonitor, a market research provider, the market for luxury childrenswear has grown steadily for the last five years, with the Asia-Pacific region market alone worth more than US$1.2 billion in 2018.
"For me it was a very big discovery. When I arrived at Dior I saw how big the market is in China and it was a joy for me to see this, because the way they buy and put things together is completely different and they have a very good eye and are fashion forward," she says.
"Very quickly a lot of my little clients from Asia became my inspirations and I do have a muse who's Chinese and she's my favourite couture client. Her name is Rosie and she's coming for her fitting this week."
Unlike ready-to-wear creations that you can purchase off the rack at any stores, couture outfits are custom made and require a series of fittings before the final products are delivered.
"Little girls love doing the fittings, but we have to do them quite quickly and we play music and give them treats and they enjoy the experience so it's a real fitting like for adult clients, and the little girls are so excited," says de Castellane.
A veteran of houses such as Chanel and Ungaro, de Castellane, who is the cousin of Dior Joaillerie's designer Victoire de Castellane, once had her own childrenswear label; she joined Baby Dior in 2012.
While the creative aspect of fashion design is the same for children and grown-ups, that's where the similarities end, she says. "It's much more difficult to design for children because you have a lot of technical and safety issues," de Castellane explains.
"You can't put buttons or ribbons in certain places and there are many other limitations, so when I give my drawings to the atelier sometimes they say that they can't do it.
"The fabrics are also special and the clothes have to be comfortable because kids are not going to wear something just because it's beautiful. It has to be practical. The fabrics cannot be itchy. You can have the most beautiful dress but if it's scratchy it's useless.
"You also have to think of how kids take their clothes off, especially for little babies, and so many things that you don't want to think about when you design."
As a mother of four, de Castellane is aware that Baby Dior is not for everyone. "I want people, even those who can't afford Baby Dior, which is more than 95 per cent of the world, to see the French savoir faire and the ateliers and what we do," she says.
"Even I couldn't afford Baby Dior for my children because it's very luxury, but I want everybody to look at the pieces and enjoy them and dream and feel an emotion like when they go to a museum or see a nice show or film."
While de Castellane works closely with Dior Men's designer Kim Jones on the boys' range, she tries to keep girls' clothes separate from the women's line. "I don't think it's appropriate for little girls to look like their mothers," she says.
"There's a lot of tulle in the women's collection, so I use that and things like the same materials, but we want to keep little girls little girls because you don't want them to dress like women."
An avid user of Instagram, where she likes to show off her creations, de Castellane says she's not comfortable with parents documenting every moment of their children's lives on social media and has one precious piece of advice for young mothers and fathers trying to figure out how to make their children look best.
"Don't use your kids as dolls," she says. "If you do that, in 20 years they will make you pay for it. Children are not toys and you have to respect them when you dress them."
This article was first published in South China Morning Post.