With so many tourists deterred by news of the protests in Hong Kong, now is a good time to enjoy attractions that are usually thronged with visitors. Take the Peak Tram, for example, which on a recent weekday morning was so quiet there were only six other people on board.
While taking the tram is in itself worthwhile - the journey takes passengers from the jumble of high-rise buildings to the wooded slopes high above them - it is also a handy way of reaching higher parts of Hong Kong Island which offer good opportunities for hiking and strolling.
Easy walks along Harlech Road and Lugard Road offer, respectively, sweeping views over Victoria Harbour and across the high-rises of Pok Fu Lam to Lamma. These roads are little more than broad paved footpaths that mostly hug the contours of The Peak, and meet in the west so you can make a circuit.
A less obvious route for a hike leads up Mount Austin Road. At first, it appears this might only head for clusters of flats, but after about five minutes you can take a detour into Mount Austin Playground, with its gardens, shrubberies and scattered trees. Above here, the road narrows to little more than single lane, then angles left and upwards, through woodland.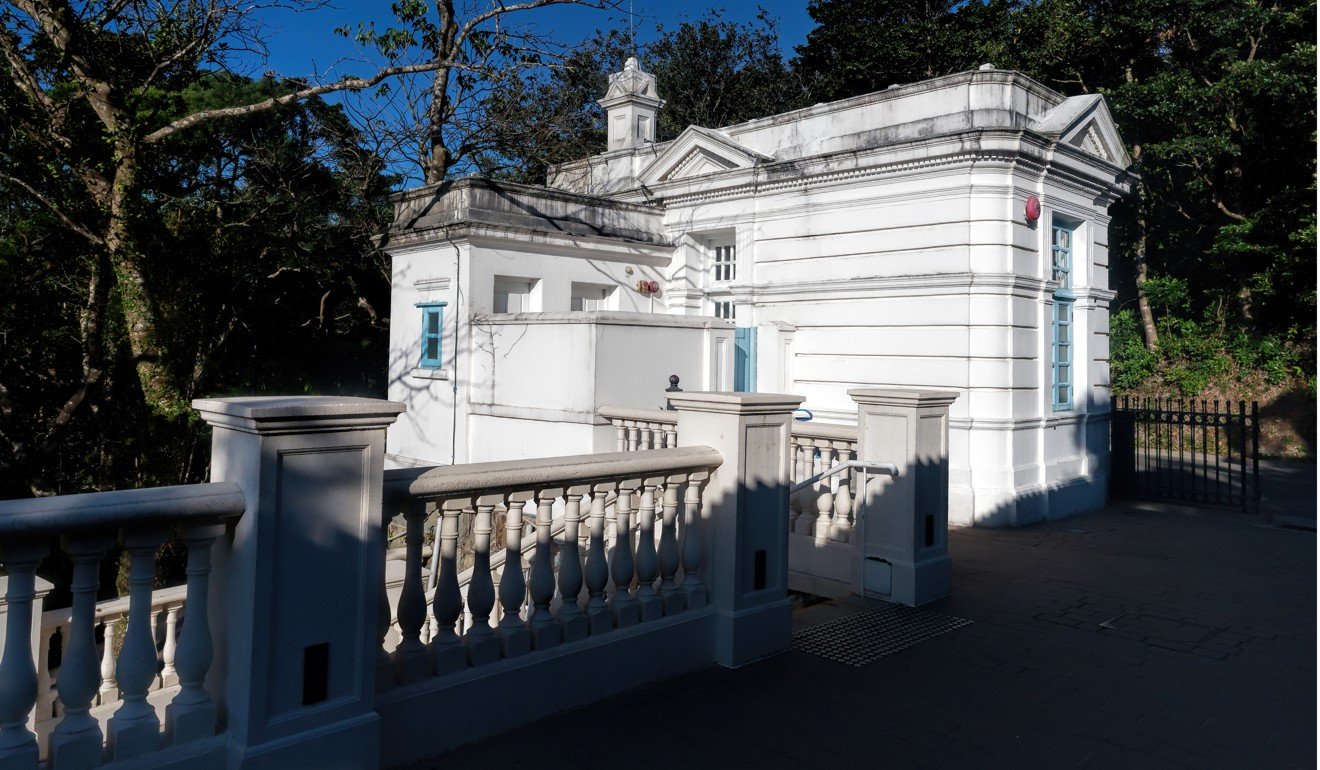 Perhaps 20 minutes' walk from the tram station, there is a single-storey, white-painted building by the road. This was built at the beginning of last century, as living quarters for the gatekeeper of a mountain lodge built at the same time, which was a summer residence for Hong Kong governors.
While the main lodge was demolished in 1946, this gate lodge survives as a declared monument. It is an attractive building, in neoclassical style, with blue doors and window frames in jaunty contrast to the white walls and ornamental eaves.
The gate lodge is by a small valley just south of the highest point of 552-metre Victoria Peak, which is also known as Mount Austin. The slopes here have been landscaped, and there is a grassy area with two pavilions that have domed roofs atop pillars, built in a style recalling Victorian Britain.
This is Victoria Peak Garden, a secret place hiding in plain sight, easily found by anyone willing to venture away from The Peak's typical visitor attractions.
A footpath leads alongside a stream, then winds up to a car park above the garden. A minute or so from here, there is a vantage point with fine views to the western harbour, Lamma, and a nearby, slightly lower peak, High West.
There are even better views from High West, which is reminiscent of the hills in the wilder parts of the New Territories. But first, you have to climb it.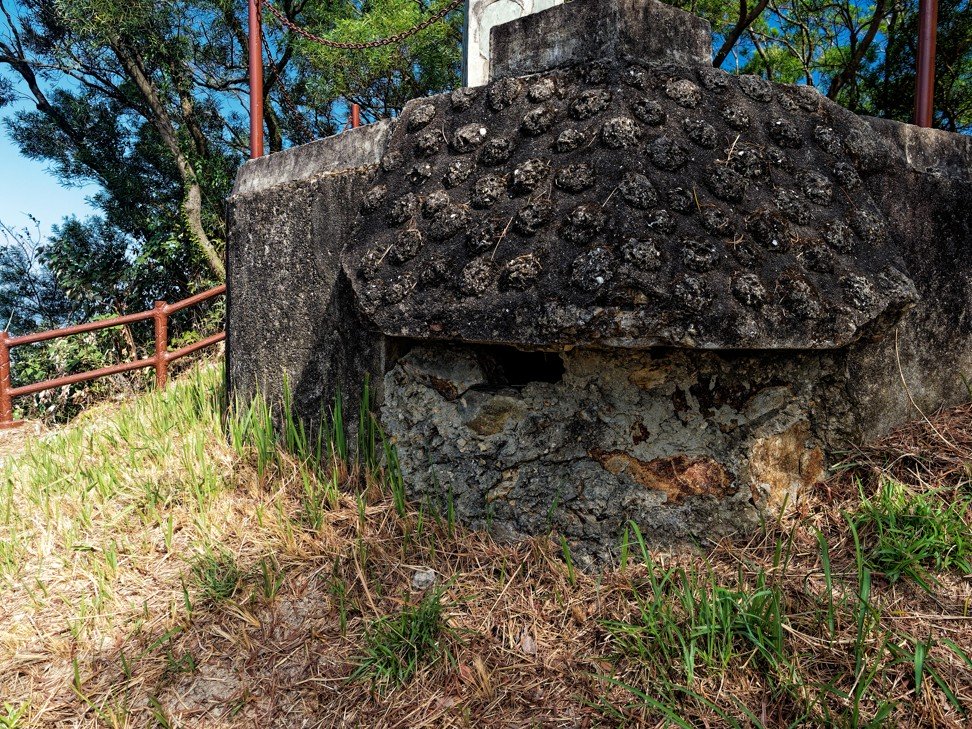 From near the vantage point there is a path down the wooded west slope of The Peak, to a junction with Harlech Road, by a tiny garden with a pavilion akin to an old-style British bandstand. The path to High West starts here and, while a little challenging, it does not deserve the name Treacherous Trail accorded it on Google Maps.
After dropping down a short flight of steps, the path is level until it arrives at the remains of a World War II military bunker, its entrances sealed, and a grassy clearing amid the trees.
Then the path starts climbing and winding its way up the steep hillside. Signposts indicate when you are a quarter, half, and three-quarters of the way to the top. The slope eases as you near the top of 493-metre High West.
With only low shrubs, flowers and grass around its summit, High West affords panoramic views over western Hong Kong. Lamma's hills and power station chimneys are nearby, while the outlying island's hills and headlands appear as grey shapes in the haze on the western horizon.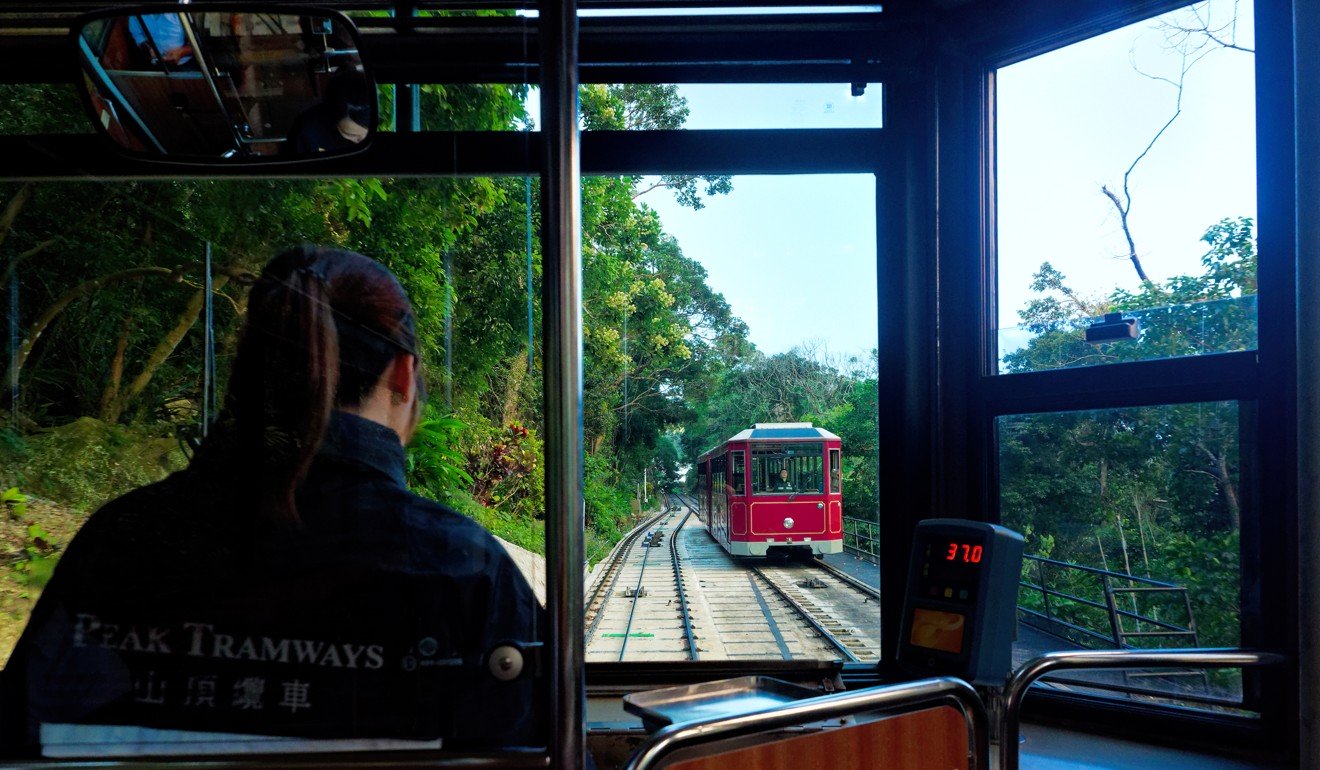 Northwards beyond Victoria Harbour is another distant line of hills, backed by the broad cone of Tai Mo Shan, with Kowloon in the middle distance, and the harbour and densely packed Western district in the foreground.
When you are ready to drop back down to Harlech Road, there are choices for walking routes, including easy return trips to The Peak Tram station via Harlech Road or Lugard Road. For more hiking, turn left, and left again, to follow the less visited westernmost stretch of Harlech Road.
As signposts indicate, this is part of the Hong Kong Trail, which winds over the hills and through the valleys of Hong Kong Island from The Peak Tram station to Big Wave Bay in the southeast.
Harlech Road here is an almost level footpath, leading only to a spur overlooking the western harbour. Here, there is a squat stone and concrete building set into a grassy slope, with three horizontal slits facing outwards.
This is a former military observation post, built in the late 1930s as Hong Kong made preparations against the looming threat of invasion by Japanese forces.
The trail drops down winding flights of steps, and turns southwards along the flank of High West. It almost tunnels through a woodland of spindly trees, and the outside world is hidden from view, though sounds of air conditioning systems are reminders that Pok Fu Lam is close by. The trail eases, curls left, and a path to the right offers a short cut to Pok Fu Lam Reservoir.
Even if you plan to end your excursion at the reservoir, it would be a pity to take this option. For the Hong Kong Trail now leads inland, with city sounds fading, and the cheerful bird calls of white-eyes and bulbuls more prominent.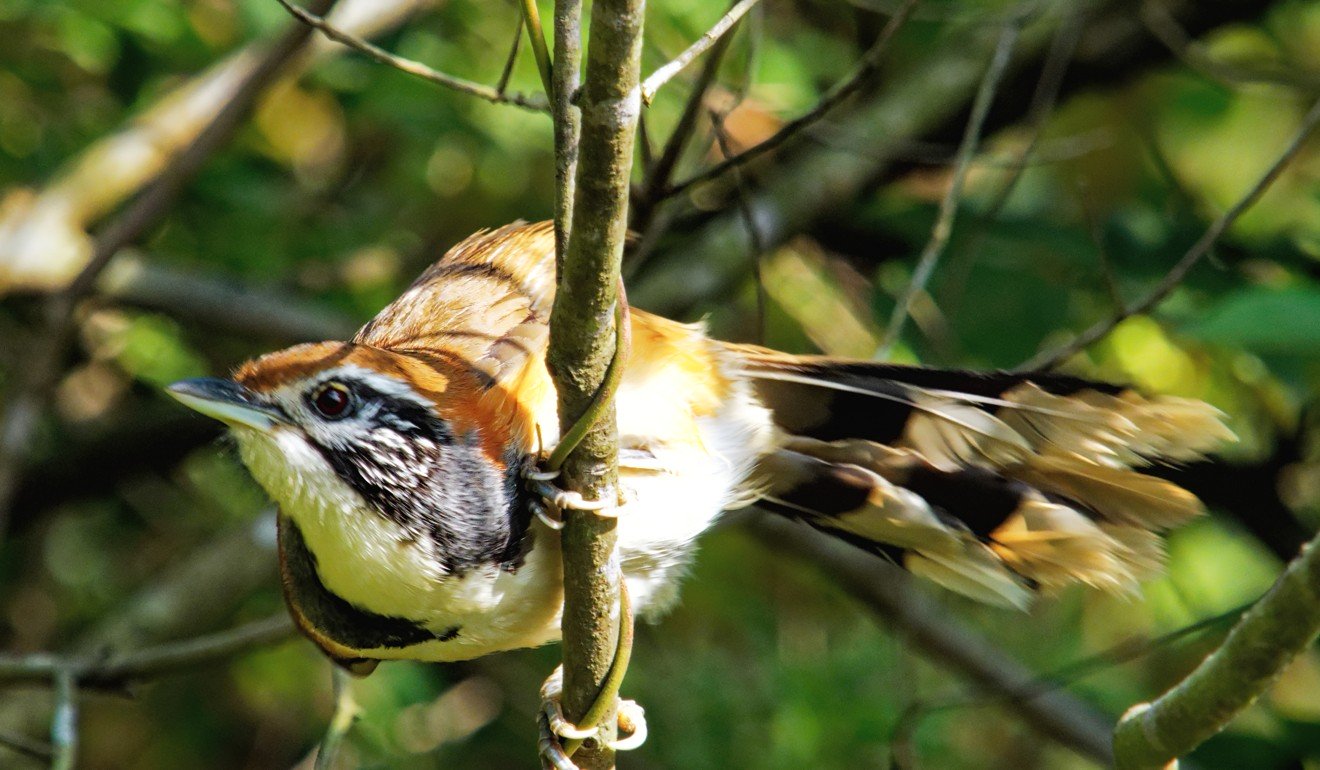 The trail winds along the hillside, and narrow concrete footbridges cross two streams that form small yet picturesque cascades, amid glades where butterflies abound. These are pleasant spots to linger for a picnic.
The bridge over the second of these streams is just 450 metres as the large-billed crow flies from the upper Peak Tram station. The path makes an abrupt turn here, to angle down the south side of the valley carved by the stream. It meets Pok Fu Lam Reservoir Road, which is off limits to most vehicles, and is popular with ramblers. The Hong Kong Trail turns off to the left, bound first for the Aberdeen Reservoirs.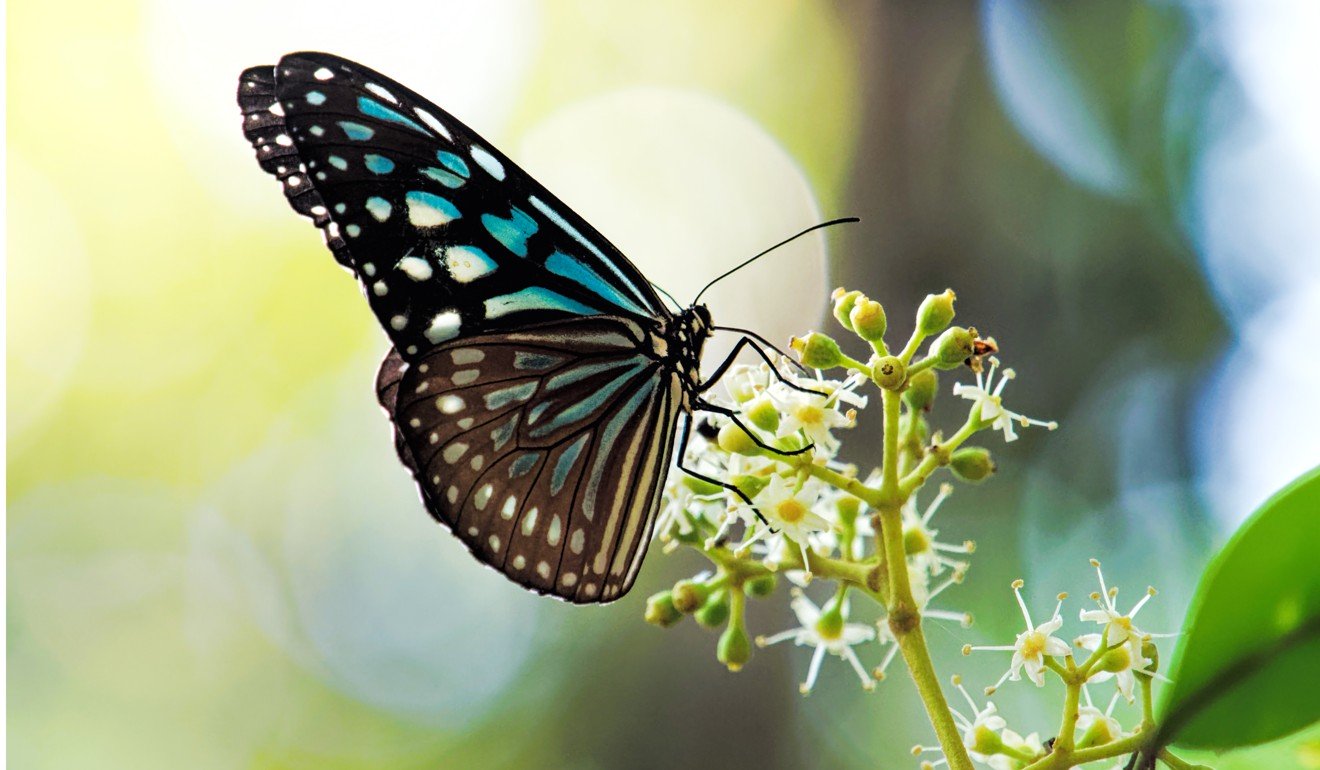 On the right, there is a ravine with the main stream tumbling along its rocky course towards the reservoir. While just 200 metres long and mostly less than 100 metres wide, Pok Fu Lam Reservoir is notable for being the oldest of Hong Kong's reservoirs.
It was completed in 1863, and the Antiquities and Monuments Office notes there are six declared monuments here - four bridges, a gauge basin below the dam, and the former watchman's cottage, which is now the Pok Fu Lam Management Centre.
With its white walls, the cottage looks like a relative of the gate lodge on The Peak. It has a sheltered balcony where watchmen and their families may have enjoyed some relaxing times overlooking the reservoir and hills.
From here, it is just a few minutes' walk to Pok Fu Lam Road, where there are stops for buses bound for Aberdeen, and the northern part of Hong Kong Island.
GETTING THERE
If you take the Peak Tram, turn right after leaving the upper station, and Mount Austin Road is the only road going uphill, just tens of metres away. Other, more "roundabout" but cheaper options include bus 15 (taking around 40 minutes) from Pier 5 of Central Ferry Piers, and green minibus 1 (around 30 minutes) from Hong Kong Station Public Transport Interchange, below the Four Seasons Hotel in IFC.
This article was first published in the South China Morning Post.