Ferrari has pulled the wraps off the new Roma Spider, the company's first soft-top convertible since the F430 Spider, which was discontinued in 2010.
The drop-top version of Ferrari's Roma grand tourer was unveiled at an event in Marrakesh, Morocco, and is expected to go on sale later this year, although the car's arrival date in Singapore is yet to be confirmed.
The Roma Spider effectively replaces the Portofino M in Ferrari's lineup, and the rear end design has been reworked from the coupe to allude to its predecessor.
The Spider uses the same carbon fibre tub as the coupe, but Ferrari adds that it has given it extra strengthening and rigidity due to the removal of the roof.
As a result, the Roma Spider is some 84kg heavier than the coupe, thanks to the addition of the roof mechanism, wind deflector and integrated rear headrests.
The soft top itself is made from a five-layer insulated fabric, which Ferrari claims offers the same noise insulation levels as the Roma coupe when up.
The use of the fabric top also helps shave weight over the Portofino M's hard-top folding roof, and the top can go up or down in 13.5 seconds, at speeds of up to 60km/h.
There is also a wind deflector integrated with the rear seats to help reduce wind buffeting, and this can be deployed at speeds of up to 170km/h.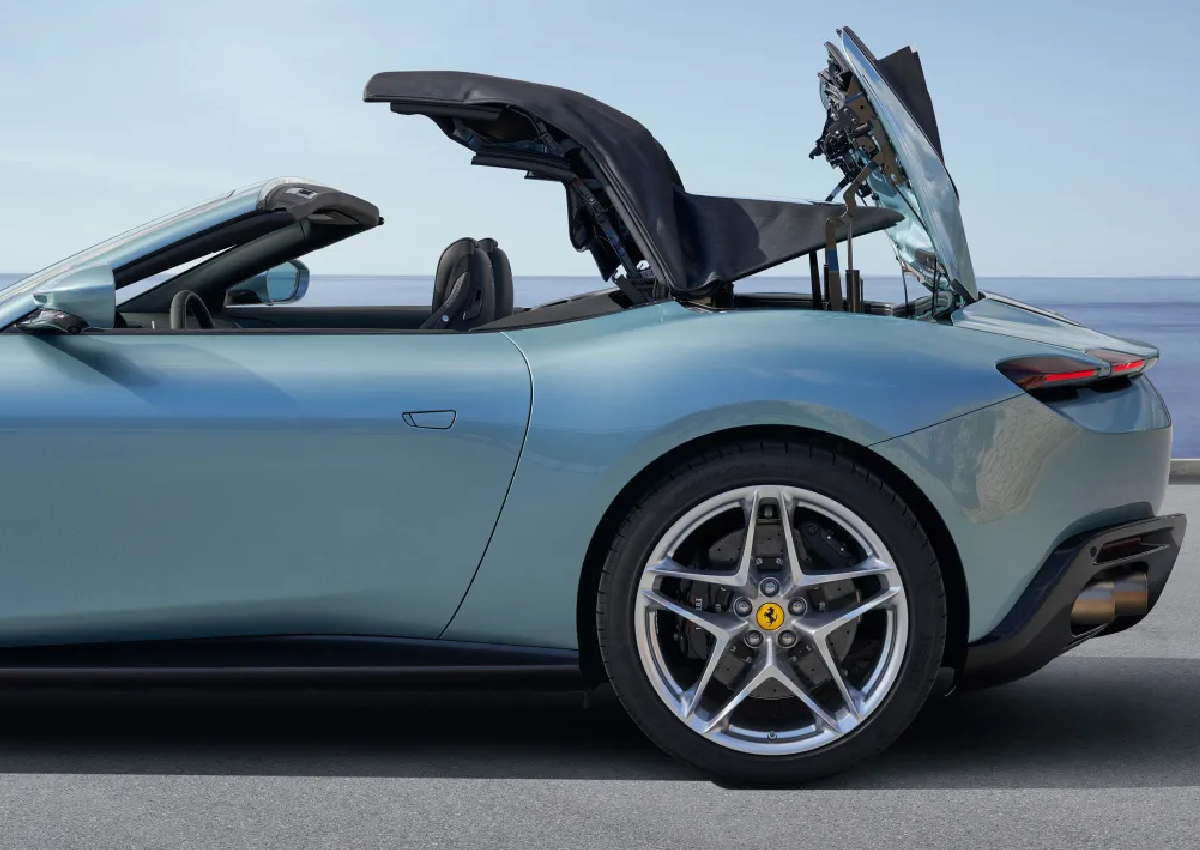 Aside from the dropped roof, everything else about the Roma Spider is identical to the coupe.
This means the 3.9-litre twin-turbo V8 with 620hp and 760Nm of torque remains, with power sent to the wheels via an eight-speed automatic transmission.
Thanks to some aerodynamic tweaks, like the active spoiler and restyled roofline, the Roma Spider shares the same performance figures as the Roma coupe, with a 0-100km/h sprint time of 3.4 seconds, and a top speed of 320km/h.
Ferrari has not announced the pricing for the Roma Spider, but it is expected to hold a premium over the coupe.
As an indiction, the Roma coupe is now retailing for just slightly over $1 million in Singapore before COE, so the Roma Spider should cost a fair bit more above that when it arrives.