Some people like to visit places with beautiful scenery while on vacation, some prefer to challenge their adrenaline by visiting morbid places that can make their skin crawl.
If you are among those who prefer places with ghoulish reputations, below are five creepy destinations around the world as compiled by Kompas.com:
1. BHANGARH FORT, INDIA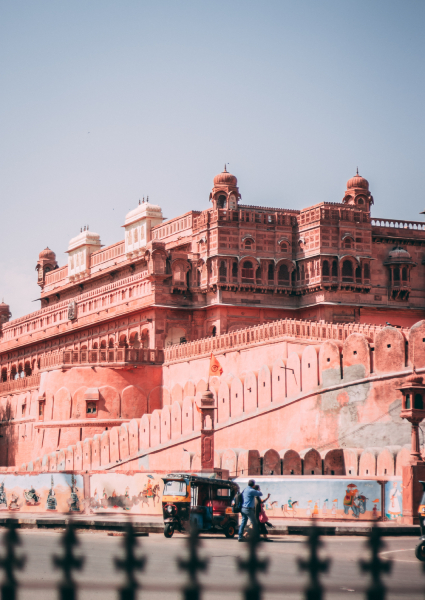 PHOTO: Pexels
As many as 10,000 Mughal people once lived inside this 17th century fort. The fort, which was built on the border of Sariska Reserve in Alwar district, is notorious for the dark folklore regarding its establishment.
Legend has it that once upon a time there was a wizard named NK Sinhai who fell in love with Ratnavati, a beautiful Bhangarh princess.
However, Ratnavati rejected Sinhai's advances when the latter offered her a love potion by throwing it onto a large boulder, which then rolled on top of the wizard and killed him.
Before he died, Sinhai made a curse that Bhangarh would soon be destroyed and no one would be able to live inside the fort.
True to Sinhai's curse, the fort was subsequently invaded by the Mughals from the north, which resulted in the killing of all the inhabitants, including the princess.
Due to its creepy reputation, tourists are forbidden to enter the fort after sunset as it is believed that no one will be able to return if they enter the place at night.
2. THE SCREAMING TUNNEL, CANADA
Located in the northwest corner of Niagara Falls, Ontario, Canada, the Screaming Tunnel is a small tunnel that runs underneath the Canadian National railway.
Although it is known as a railway tunnel, the Screaming Tunnel was originally constructed as drainage so farmers could remove water from their farmlands.
The 16-feet tunnel gained popularity following a local legend that says the tunnel is haunted by the ghost of a small girl who died within its walls after escaping a burning farm nearby.
Another version of this legend says that the girl's father set her on fire after losing custody of his children following a divorce.
READ ALSO: Theme parks in the world you've probably never heard of but need to visit
3. EDINBURGH CASTLE, SCOTLAND
PHOTO: Pixabay
Edinburgh Castle is a historic citadel located on Castle Rock, 130 meters above sea level. Constructed in the 12th century by King David I, it is one of the most popular attractions in Scotland.
The castle has a reputation as one of the most haunted spots in the country.
It is said that visitors have reported sightings of a phantom piper, a headless drummer, as well as the spirits of French prisoners who were detained within the castle during the Seven Years' War (1756 - 1763).
4. SONORA WITCHCRAFT MARKET, MEXICO
Sonora Market, also known as Mercado de Sonora, is a traditional market located in the southeast of Mexico City's historic centre.
The market was first established in 1950, as one of several public markets created by the government.
Although Sonora Market serves as a regular market that sells basic supplies, some aisles are dedicated to medicinal plants and occult items such as chains of garlic to ward off evil spirits and items related to the Santa Muerte cult, a female deity in Mexican-American Catholicism affiliated with good health, fortune and protection against witchcraft.
5. AOKIGAHARA FOREST, JAPAN
The beautiful forest is located in the northwestern area of Mount Fuji, Japan.
Visitors may find it relaxing as its porous lava ground absorbs sound and is considered ideal for a time of solitude.
However, Aokigahara is also known as one of the world's most popular suicide sites. The high rate of people who commit suicide in the place has led the authorities to put a sign at the forest entrance to urge suicidal visitors to seek help.
The place itself has long been associated with death, with local folklore saying that the forest is home to many ghosts. 
READ ALSO: Out-of-this-world experiences to try around the world