An overloaded table in a restaurant in the Dutch capital Amsterdam is covered with plates of succulent Indonesian food: Gado-gado (a cooked vegetable salad in peanut sauce), rice, pickled vegetables, satay skewers of fish and chicken, prawn crackers, spicy beef rendang, curries, and of course, the ever-present sambal, or chilli sauce.
This feast is called rijsttaffel, or rice table. Devised by the Dutch colonisers of Indonesia, it is based on a variety of dining styles primarily from the Indonesian islands of Java and Sumatra.
Rijsttafel is one of the remaining legacies of four centuries of Dutch rule in Indonesia. According to food historian Peter Rose, it should be regarded as a hybrid feast of Indonesian dishes.
"It was the Dutch who gave it its collective name and added more dishes they had encountered on various islands, making it even more elaborate than it already was," she says.
The Dutch East India Company first gained a toehold in Indonesia in the 1600s and went on to foster a valuable spice trade, until 1800 when the company was dissolved. Its geographical possessions were then nationalised and became the Dutch East Indies until 1949, when Indonesia won its independence.
Rijsttafel reflects the multi-ethnic nature and different culinary traditions of the Indonesian archipelago, Rose says, where the custom of elaborate banquets varies from island to island and province to province, each with its own distinctive flavours and grades of hot spices.
The Dutch adopted and adapted to their cuisine and indigenous eating traditions, triggering a culinary cross-fertilisation and a colonial food heritage that survives today in the Netherlands as well as in some parts of Indonesia.
"After World War II, when Indonesia became an independent country and the Dutch people who had lived there returned to their homeland, they started restaurants in the Netherlands that served these rijsttafels as elaborate meals that very soon caught on with the general population," Rose says.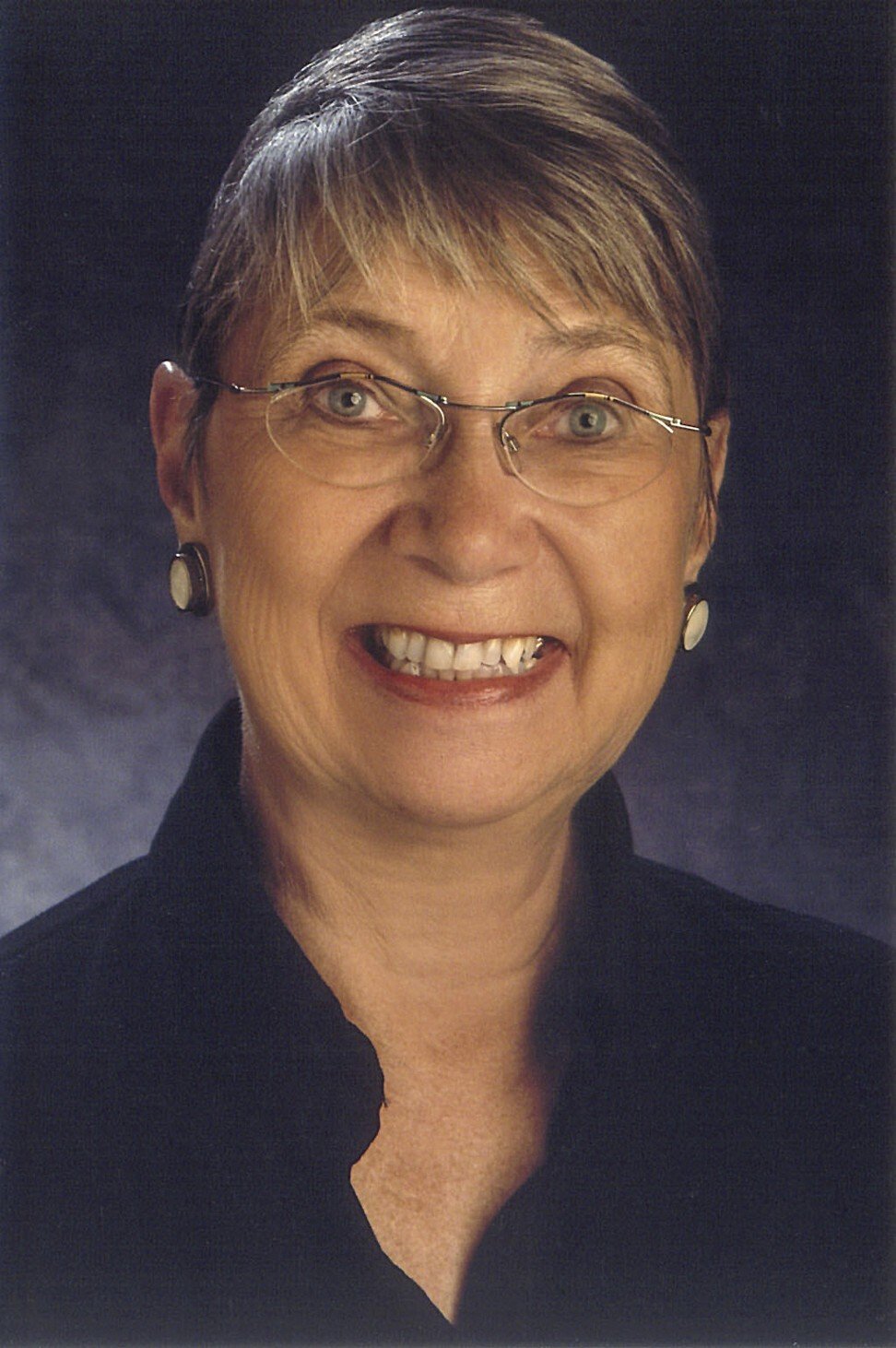 Dutch-Indonesian chef Jeff Keasberry says his grandmother, Oma Keasberry, popularised Indonesian and "Dutch-Indisch" cuisine in Amsterdam in the early 1950s when she opened the landmark Djokja restaurant.
"The rijsttafel is inspired by the Indonesian tradition of indigenous communal eating," Jeff Keasberry says. "This culinary concept was a way of sampling the many different indigenous dishes from various regions, such as Bali, Java and Sumatra, as well as fusion dishes influenced by ethnic groups who lived and traded in the archipelago, like the Chinese, Arabs, Indians and the Dutch."
Representatives of Dutch companies who travelled to different regions often took their personal "kokki" (cooks) with them, he adds, and the kokki enriched their culinary repertoires with local dishes.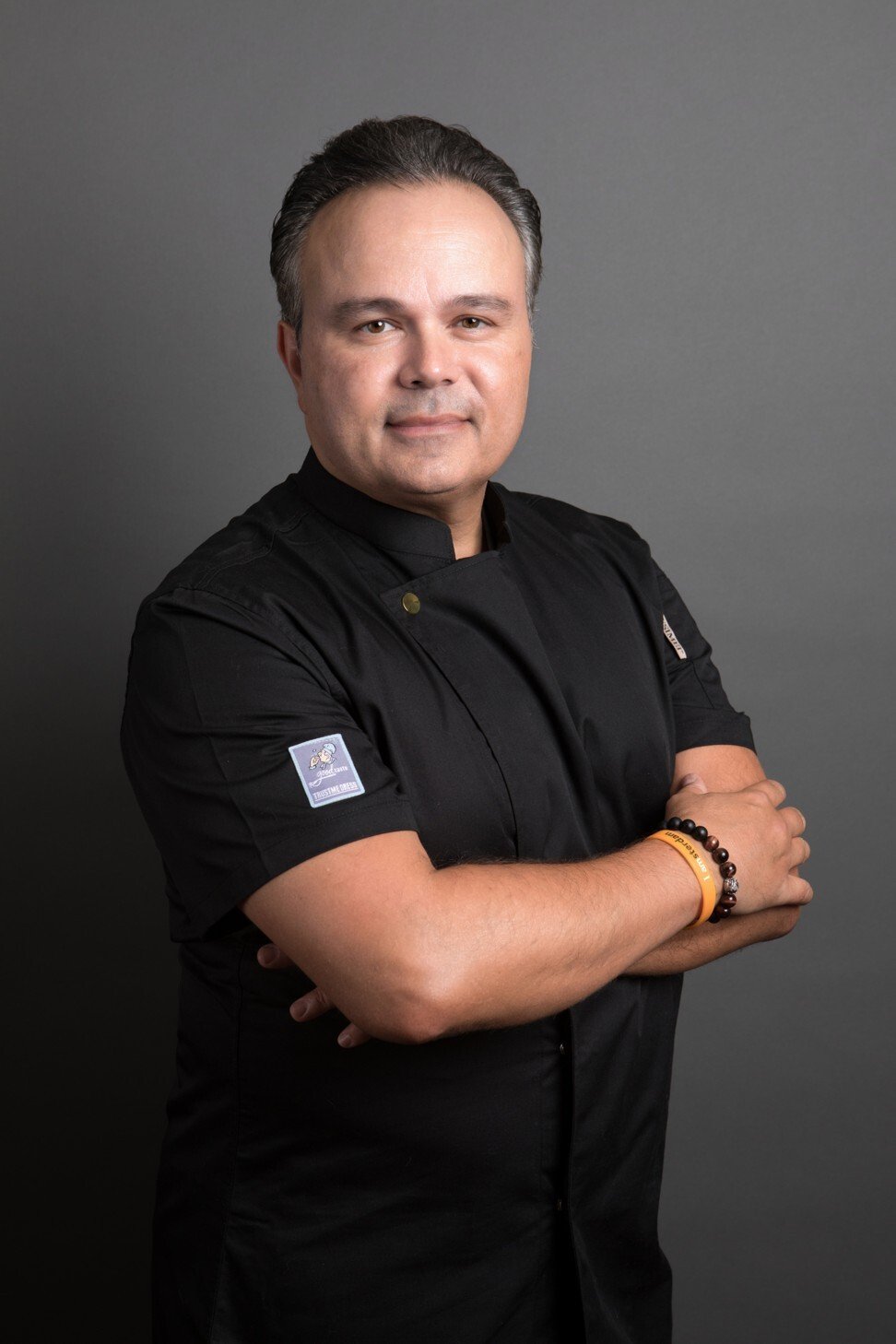 Fadly Rahman, a lecturer in the history and philology department at Indonesia's Padjadjaran University, is an expert on the history of rijsttafel. In his book (Rijsttafel: Culinary Culture in Colonial Indonesia 1870-1942), he delves into its rich heritage and how it created a complex culinary tradition used as a social tool and status symbol.
The rijsttafel was the Dutch transformation of an Indonesian religious feast called selamatan that celebrated births and marriages, and featured bowls of rice and side dishes usually eaten by diners sitting on the floor, Rahman says. The colonists elevated the meal from the floor to the table, and matched it with Western dining etiquette.
"The Dutch modified the serving of indigenous dishes by using the concept of table manners," Rahman says. "When the indigenous eat they just sit on the floor without using tables, chairs, spoons and forks. In colonial sources, the Dutch often viewed the eating habits of the natives sitting on the floor as a manifestation of uncivilised culture."
Rijsttafel's roots originated in plantations and households in the first half of the 19th century, when few Dutch wives lived in the colonies with their husbands. Dutch men who worked as government officials and planters in Indonesia, both married and single, took many indigenous women as household assistants and, often, as lovers.
"The existence of the Indo [Eurasian] generation, born from a mixture of indigenous mothers and Dutch fathers, socially and culturally strengthened rijsttafel as a form of acculturation," Rahman says.
He adds that the Dutch-Indonesian rice table feast became an instrument of social distinction for the Indo generation, a way to separate themselves from the purely indigenous population and assimilate with the dominant Dutch culture.
When Dutch wives started visiting their husbands in the colony, they often relied on local cooks to prepare lavish meals, and learned their methods from them. Many of the hundreds of rijsttafel recipes that later featured in Dutch cookbooks were handed down through generations of families.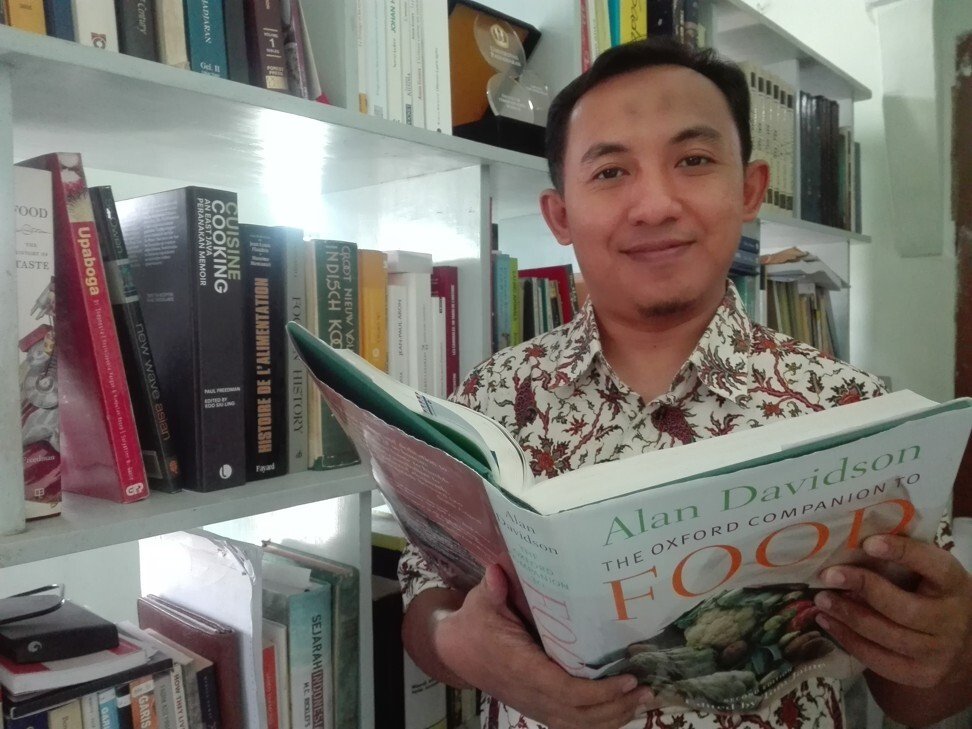 The rice table feast became a social phenomenon, a much-enjoyed ritual in the colonial world. It wasn't just a matter of quantity – how many dishes were cooked and savoured – but also how the meal was served to guests.
Servants deployed to carry the many rice and side dishes could number more than a dozen to serve a single table.
Old pictures published in Rahman's book show Indonesian waiters elegantly dressed in traditional clothes or colonial liveries lining up, each holding a dish, waiting to serve it at the table where just one Dutch family was seated, eager to taste everything. Dozens of small dishes became gigantic meals where excess meant wealth.
At the homes of colonial families, the task was the work of barefoot servants, but at restaurants popular with the colonial establishment, the extravagant display of rijsttafel became a symbol of colonial power, turning special meals into a spectacle.
"The principle of having composite dishes is an Indonesian tradition but in Dutch hands … it became the object of conspicuous consumption and a show of wealth," says Remco Raben, professor of colonial and postcolonial cultural history and literature at the University of Amsterdam.
The more dishes, the more elaborate they were, and the greater the number of waiters involved, the greater was the prestige and power of the host.
"It became usual, when having a splurge, to adorn the table with a large number of expensive dishes," Raben says. "It became a sign of opulence. So the origins of rijsttafel are local, and the twist is colonial, in form [seated at a table], in size, in meaning and in content."
With the end of colonialism and the rise of the Indonesian republic, rijsttafel migrated to the Netherlands, where it was adapted. Today, though, the meal still survives in corners of Indonesia. At the Cascades restaurant in the five-star Viceroy Bali resort in Ubud, Wouter Eggermont serves a Balinese version of rijsttafel with 10 dishes, including green papaya fish soup.
There are other upmarket establishments with "colonial nuances" serving rijsttafel, Rahman says. One is the Colonial Rijsttafel Room, in the flashy Kunstkring Paleis hotel in Jakarta, in a building constructed in 1912 that originally housed the Fine Arts Circle of the Dutch East Indies.
Tom Hoogervorst, researcher at the Royal Netherlands Institute of Southeast Asian and Caribbean Studies, says the Dutch love of rijsttafel is partly sentimental. Today, he adds, it's considered part of the Dutch East Indies' colonial heritage.
"In Holland, rijsttafel was introduced in colonial times to satisfy the nostalgia of retired officials, and it received an even greater boost after Indonesia's independence, when many Dutch people returned to the Netherlands," he says, adding that demand for the cuisine was partly met by Chinese restaurateurs who learned how to cook Indonesian-inspired food. As a result, many Dutch people don't know whether certain dishes are Chinese or Indonesian.
With the Dutch long gone, rijsttafel has almost disappeared from Indonesia, although various rijsttafel dishes live on and have become part of the tropical archipelago's culinary culture, Rahman says.
Colonial heritage often goes both ways. Many colonial recipes were handed down to Indonesian households and incorporated into local cuisines, and Indonesians have localised most of the ingredients as well as the names of dishes.
"Many Indonesians do not realise that their food is a legacy of Dutch culinary influences," Rahman says.
This article was first published in South China Morning Post.