It was only a garlic press - 20cm of stainless steel and lighter than a tennis ball. Yet Atiqah Nadiah Zailani deliberated for days over whether to buy it.
The cooking utensil could easily fit in a drawer or hang on a kitchen hook, but the NGO worker was downsizing.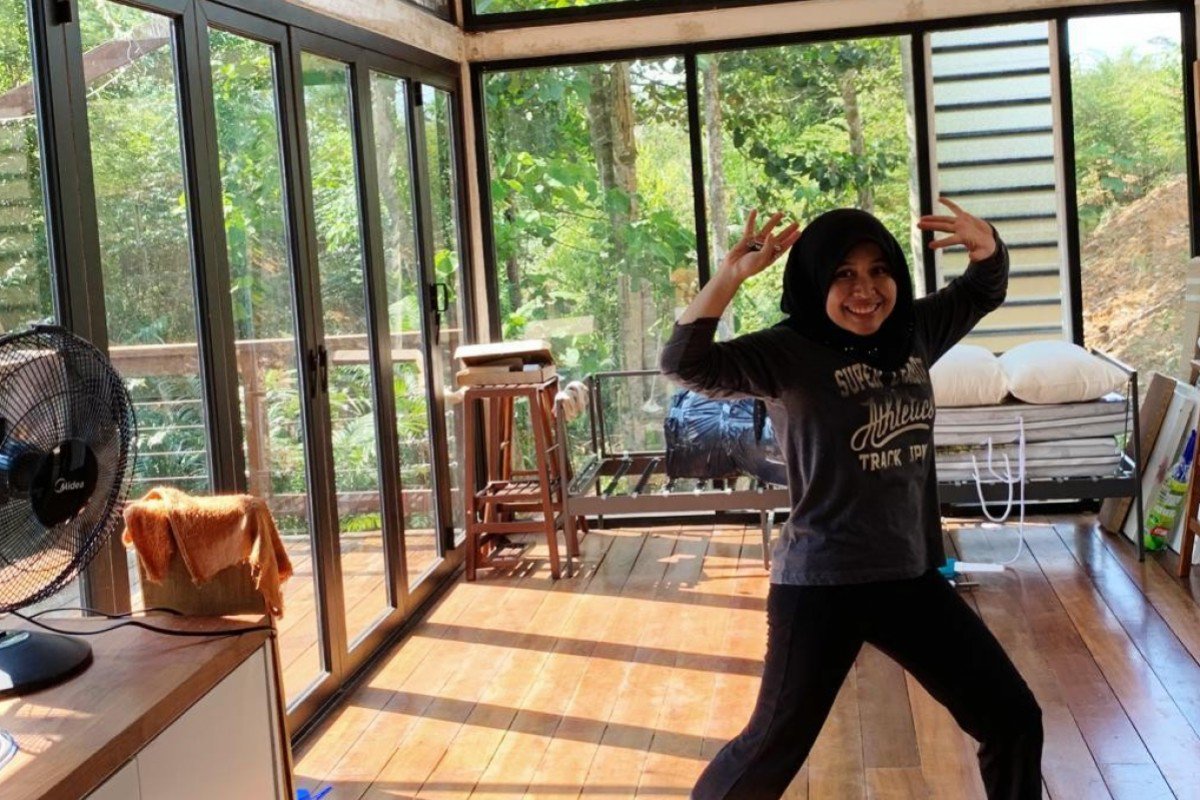 Atiqah, 32, was moving from her spacious family apartment in Kuala Lumpur to a 300 sq ft home she had built in a forest on the outskirts of the Malaysian capital.
She is among a growing number of proponents of the "tiny house movement" worldwide.
Espoused by trendy, minimalist brands such as Japanese firm Muji and lifestyle gurus like Marie Kondo, the idea is that less is more.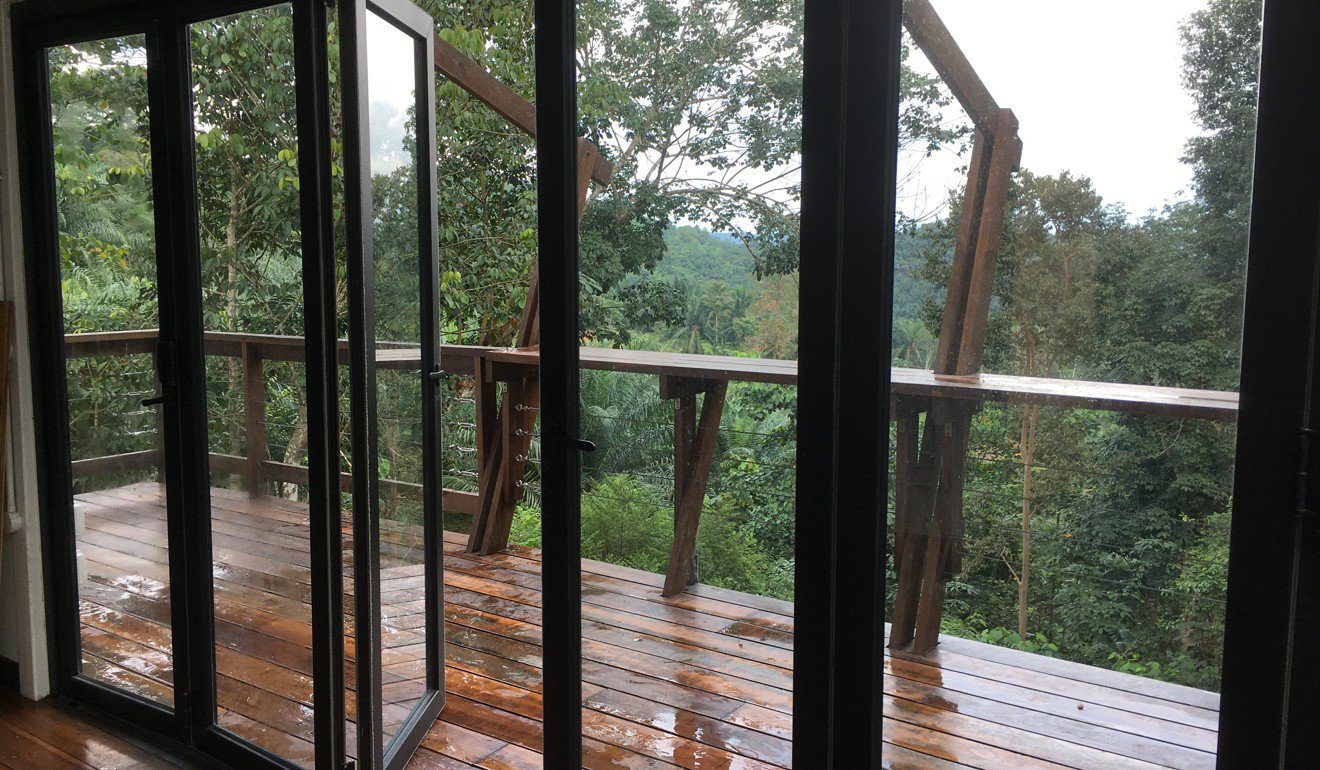 No exact criteria exist but the general consensus is that a tiny home is 400 sq ft or smaller. Examples include Muji's US$26,000 (S$35,930) Muji Hut, which was released in 2017 and clocks in at a mere 100 sq ft.
SO WHAT'S THE APPEAL?
Many in older generations dreamed of upsizing to sprawling houses in suburban areas, but millennials are increasingly doing the opposite, seeking affordability or a more eco-friendly lifestyle.
Jeff Yeo, co-founder of Big Tiny, a Singapore-based developer that manufactures homes in Malaysia, says the movement began in the United States about six or seven years ago and has spread rapidly.
His company exports its tiny homes globally and also runs leasing operations.
Since launching in 2017, the firm has sold 220 sq ft units to more than 200 clients worldwide.
Each costs $80,000. Ironically, most buyers are from countries where space is far from tight, such as Australia, but some are from Asia.
"In Singapore, I have clients really interested in getting one for their backyards," Yeo says.
"Many Malaysian clients are looking at installing one on their private land."
He says the homes are easy to set up, thanks to a patented locking system that allows first-time builders to assemble them in under three hours.
His firm sells the shell, leaving customers to furnish the property themselves.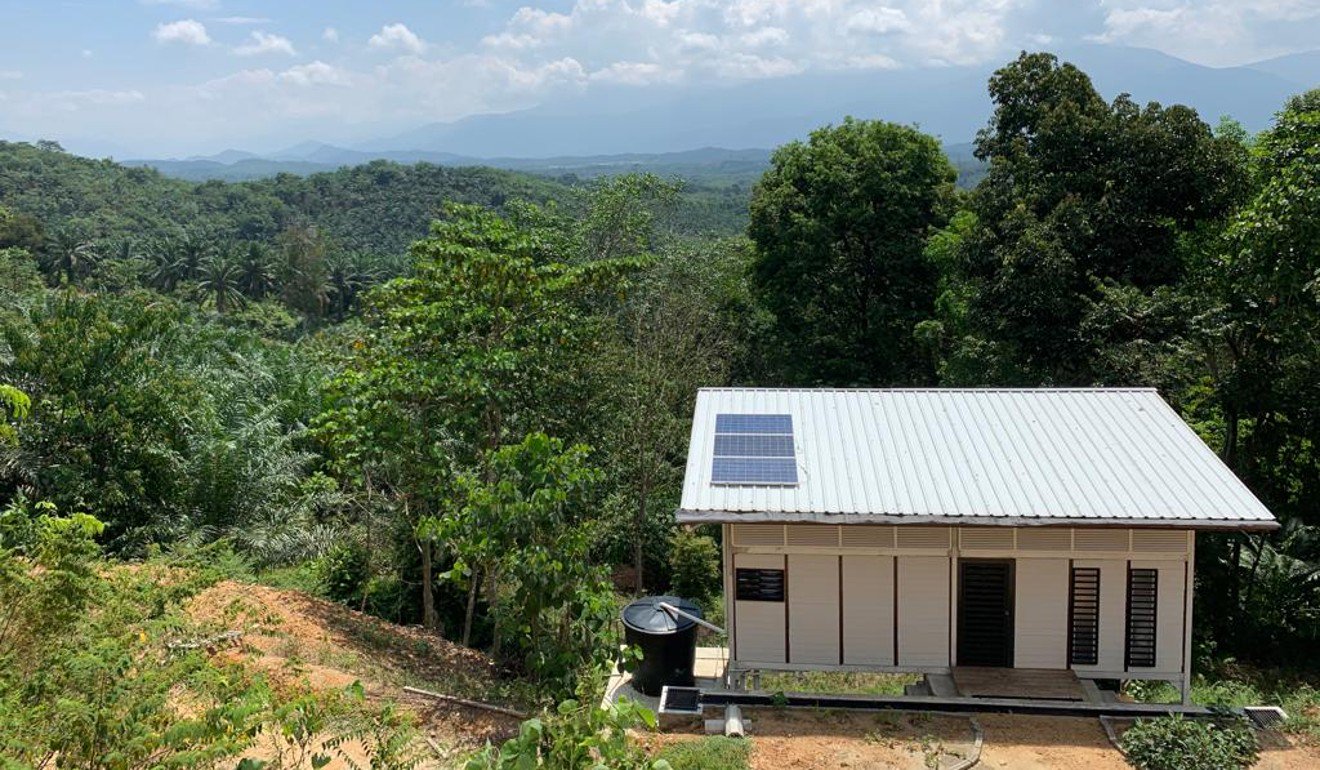 "It's supposed to be Ikea-style … You can get together with friends and build the house," Yeo says.
Atiqah was inspired to make the switch while working with an NGO in Tanzania, where she found 100 sq ft village huts and minimalist living commonplace.
She painstakingly designed and built her home with the help of friends and a local community organisation in Kuala Lumpur, despite having no experience in architecture.
"My budget was 250,000 Malaysian ringgit (S$82,500), or about US$60,000," she says. Her aim was to prove she could build a small home for half what it costs to buy a studio apartment in the city.
The interior is kitted out with a sofa, a kitchenette, a bathroom with composting toilet, and a loft that doubles as a sleeping space.
A wardrobe is built into the steps leading up to her bed.
The house's electricity is supplied by a solar panel, and the taps run via an off-grid rainwater collection and filtration system.
Atiqah reasoned that she could live comfortably enough because she spent most of her time outdoors.
She therefore equipped the exterior with a veranda that added 200 sq ft. Lush jungle sits outside.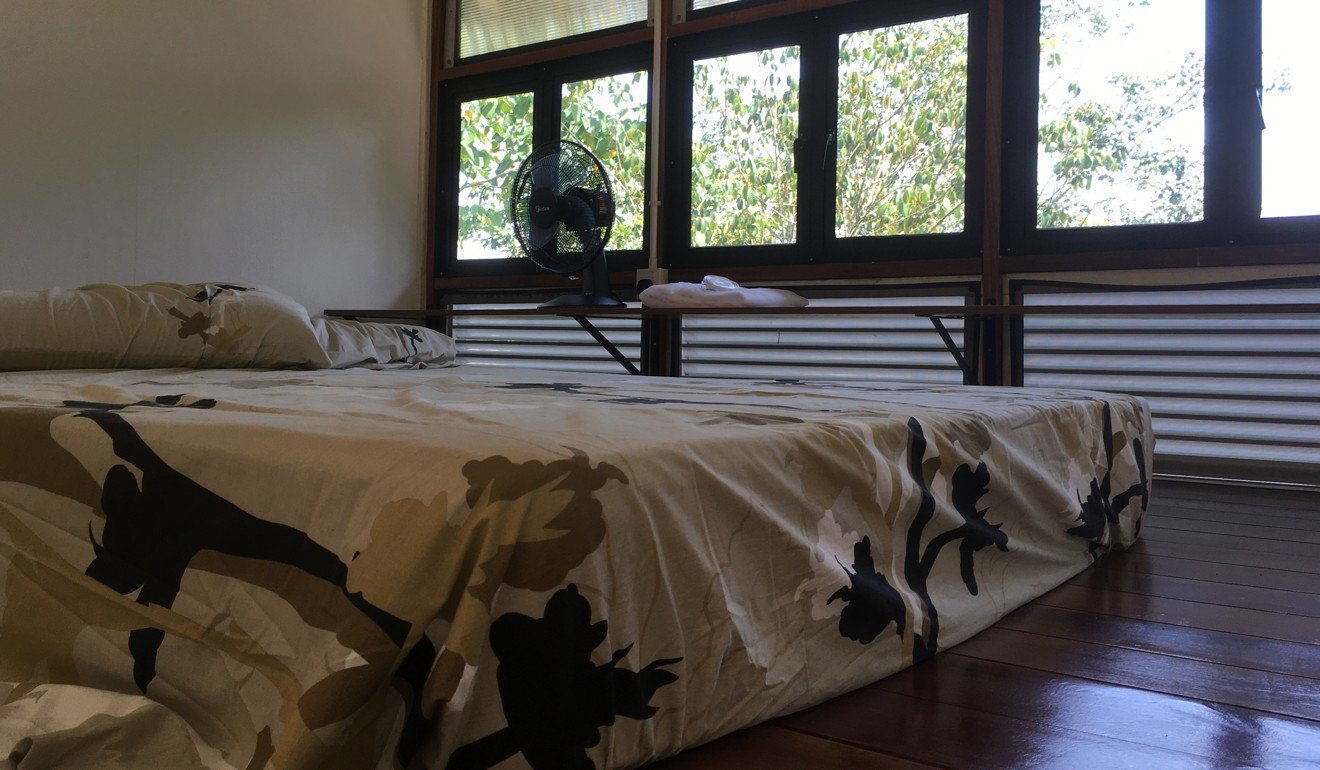 Living in such a remote space did come with a setback, however. Atiqah, who is often away on work trips for long stretches, suspects teenagers who live nearby of breaking into her house.
But after installing a wireless CCTV and alarm system in July, her home has yet to be disturbed. "I do feel a lot better as I can monitor the house even while I'm away," she said, adding that it had less to do with living in a tiny home than the neighbourhood in which it was located.
"I could definitely see myself living there for a very long time," Atiqah says. "It's designed for me, with my lifestyle and aspirations in mind."
And, if she changes her mind, she says she can build more when she "needs it".
"I've already had experience building the house, so it's easy to add extensions. When family come up, I'll add to it. We are quite rich in terms of land space in Malaysia, but you have to be willing to go outside the city. However, tiny homes don't have to be on open land."
BIG CITY, SMALL HOME
In Hong Kong, tiny homes have long been a reality, but not by choice.
From wardrobe-sized partitioned flats, to brand-new "micro-flat" developments, the city is home to not only some of the smallest, but also the most expensive, properties in the world.
Architect Simon Hui says Hong Kong homes have always been on the small side.
"I grew up [in a flat] in a very, very old public housing estate in the southern part of Hong Kong," he says.
"It was about 400 sq ft with a decent kitchen and toilet, and it accommodated four or five. That was still considered fairly spacious, because in most cases more than five people would live in these flats."
Today, Hongkongers are crammed into an average of 170 sq ft of living space per person.
In Tokyo, the figure is 210 sq ft, and in Singapore, 270 sq ft, according to local researchers.
Contributing to the trend towards smaller flats are unaffordable prices.
For the past nine years, Hong Kong has been the most expensive city in the world in which to buy a property.
Homes cost an average of US$2,091 per sq ft, which is double that in Singapore, at US$1,063, and four times that in New York, at US$526, according to US real estate services firm CBRE.
And the city's homes are getting smaller. Apartments under 430 sq ft make up 45 per cent of housing in the private sector, up from just 5 per cent in 2010, according to local think tank Our Hong Kong Foundation.
Hui says prices were much more affordable in the past, allowing older generations to get on the housing ladder more easily.
In the 1980s, many flats cost less than HK$1 million (S$176,260), and while the average worker made only about HK$5,000 to HK$6,000 a month, prices were considered affordable as down payments were only about 10 per cent.
"Property prices have risen by at least 250 to 300 per cent just since 2014. That means on average a 20 per cent increase per year," he says.
Andrea Mak, a Hongkonger in her 30s, bought her 400 sq ft one-bedroom home in the New Territories for HK$6.8 million last year. Since then she has been feeling the financial strain.
"It has given me so much pressure - the mortgage payments are eating up most of my salary each month."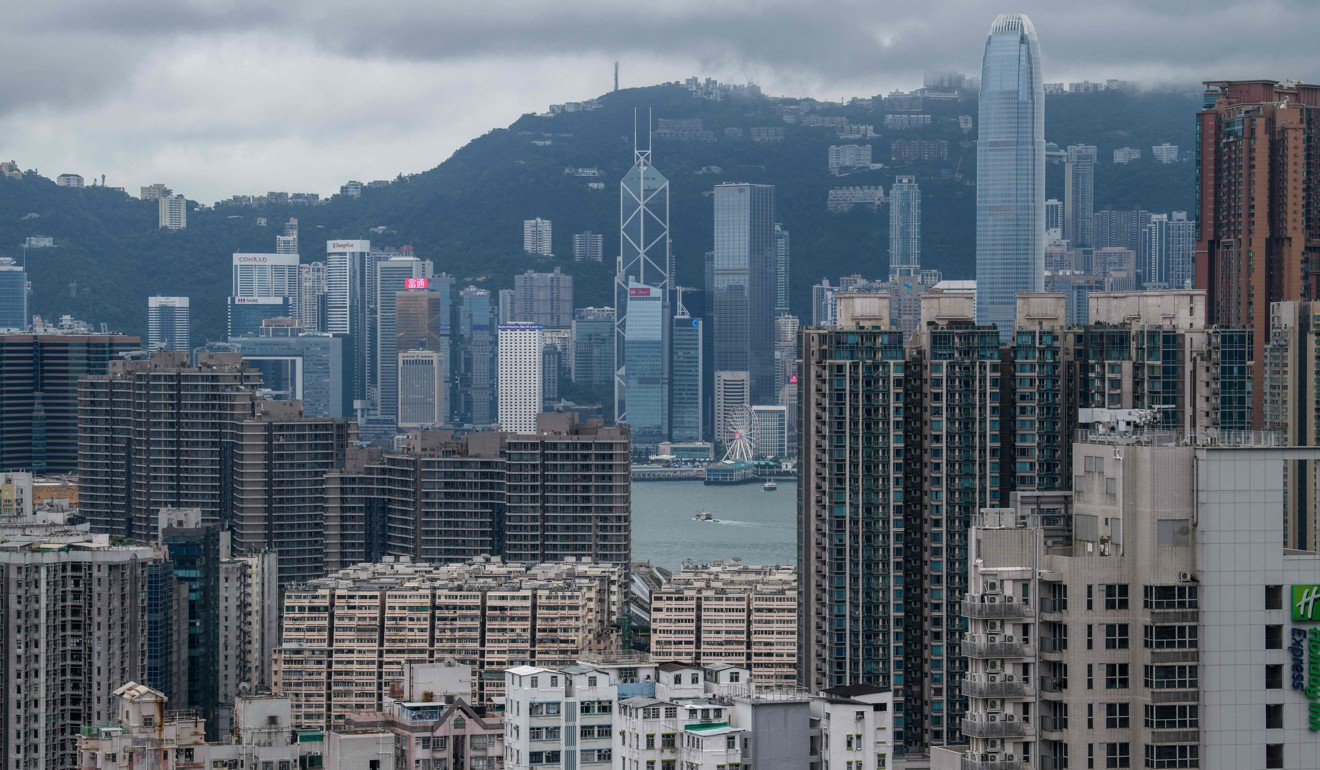 With homes costing HK$10 million or more, millennials like herself cannot even dream of buying a more spacious 700 sq ft two-bedroom family flat, she laments.
"Unless people have family support, they will end up like me - forever living in a one-bedroom apartment and unable to afford to have kids."
But for some, the experience of living in Hong Kong has opened their eyes to the benefits of going small.
John Hwang, a Korean-Australian working in information technology, says he did not expect he would be living in such a minuscule property after relocating from Sydney, but he soon adapted to the change.
He rents a 100 sq ft studio flat in Sheung Wan.
"Hong Kong apartments are the size of my bathroom in Australia," he says.
"Everything fits like Tetris blocks - my fridge, sofa-bed, 100cm by 30cm carpet, sink and toilet. "But after adding bits and pieces, I realised you don't need many things to live. I can do everything here - except run around."
Lam Hau Chai, in her nineties, lives alone in a 176 sq ft flat in Shek Hei House, a public housing estate that was built in 1994.
She rents the studio under Hong Kong's public rental housing scheme for HK$1,196 a month.
"I moved in more than two decades ago when it was first built, after my husband passed away. It's enough space for me, as I have everything I need here," she says, gesturing at her room which contains a single bed, wardrobe, folding table, television and rattan chair.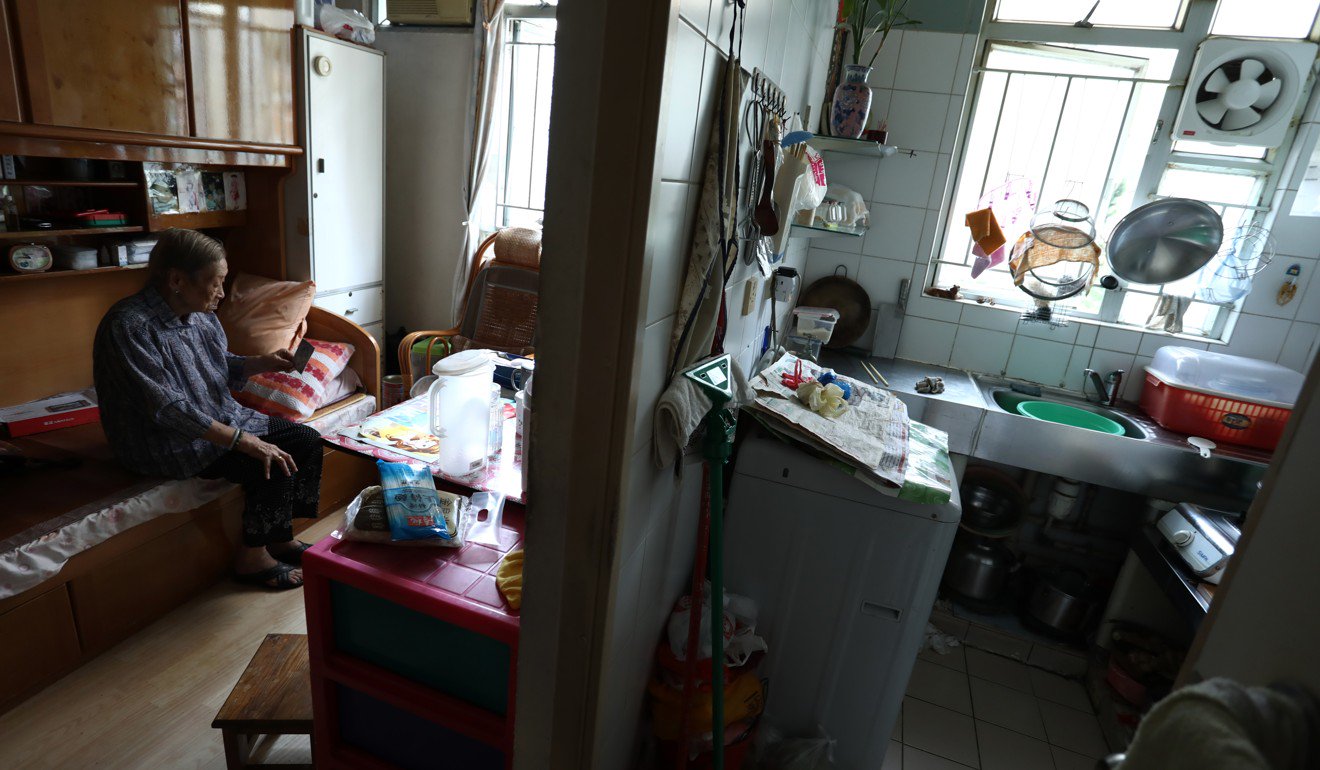 She says she rarely dines out, opting to shop at the wet market downstairs and cook every meal in her kitchen.
Lam grew up in mainland China and moved to Hong Kong almost 70 years ago. "I was 20 years old and newly married when we arrived," she says. "My late sister's children and her kids still come to visit me here once a month."
HEALTH HAZARDS
However, experts say living within the confines of such extreme minimalism is not healthy in the long run.
One hundred sq ft represents the absolute minimum, according to Hui, but only for temporary stays in places such as dormitories and hotels.
Hong Kong universities offer dorms of about 150 sq ft for two people, but "that's a set-up for only a short period of 180 days a year", he says.
On the other hand, the city's micro-flats are permanent fixtures of 128 to 160 sq ft.
"I wouldn't say it's inhumane, but this is your home, not a hostel … It's not quite right."
Tiffany Chuang, a Singaporean postgraduate student in sociology at the University of Michigan, studies the role of public housing in community-building in the island nation.
She cautions against any glamorisation of the tiny-home lifestyle.
"The minimalist movement is itself an adaptation - making a virtue out of necessity," she says.
Millennials are much less affluent compared with their baby-boomer parents and more aware of the detrimental effects of rampant consumerism, Chuang explains.
She believes these long-term economic trends are "facilitating the aestheticisation of living with less". Chuang cautions against buying into the ideas of corporations or policymakers keen to promote the upsides of minimalism, which may just be a cover for charging more for less. She cites Hong Kong's micro-flats as an example.
Most importantly, Chuang warns that minimalism as an aesthetic produces an "economy of prestige" that penalises the working class and the poor, who may then be shamed for their less trendy consumption habits.
"I think a responsible way to promote the concepts of downsizing and minimalism is to focus equally on how goods and services are produced, rather than merely how they are consumed."
For Atiqah in Malaysia, this was exactly why she chose her tiny home.
"Living a minimalist lifestyle leads you to become more aware of what it costs to live on this planet, and how you can make it better," she says.
"It's about living a lifestyle that suits your needs without negatively impacting other people or the environment."
She says she rarely suffers from buyer's remorse after what minimalism has taught her. "Now I'm trained to make these choices," she explains.
The garlic press now sits inside a drawer in her tiny kitchen. "I put a lot of thought into it, and I came to the conclusion that I really did want it," Atiqah says.
"When I buy something, I'm able to know whether I will keep it for a long time."
This article was first published in South China Morning Post.