Cameron tentatively enters the music room, his hand gripping that of his helper. He doesn't speak or make eye contact - like most three-year-olds, he's shy around new people. But it doesn't last long.
About 20 minutes into the session he is happily dancing and making music, even sharing instruments with two-year-old Astrid, a newcomer to the group.
Music teacher Charliah Best, who runs the Best Music Academy in Hong Kong, is not surprised by his transformation.
"Music encourages children to interact with each other," she says. "Instead of constantly interacting with adults, it allows children to naturally interact and discover new things in a comfortable environment - that's what this programme is for."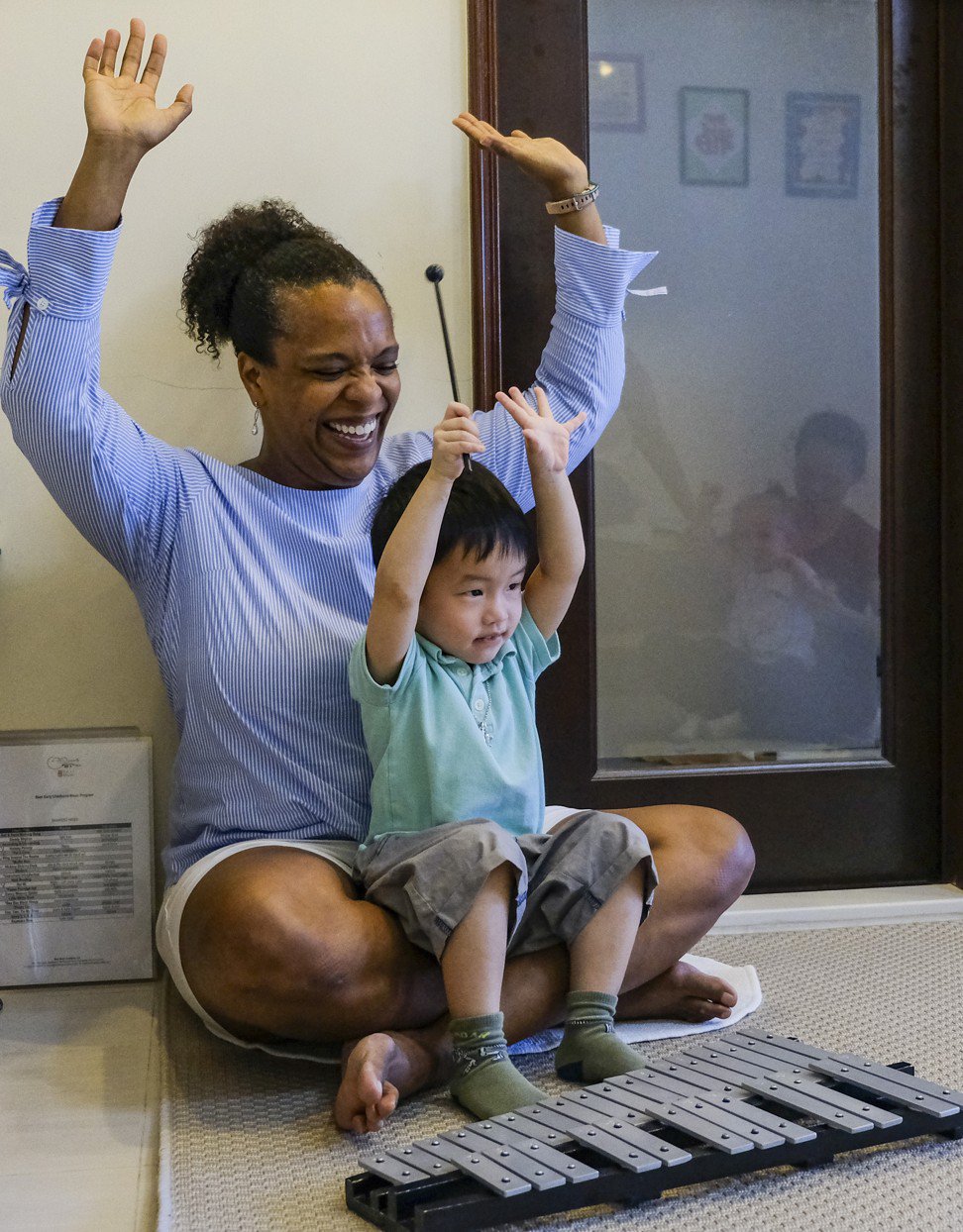 Best is passionate about music. The music graduate plays piano, violin and viola and the room where she holds her sessions pulsates with song and the beat of instruments. Her sessions include flash cards to help children with note reading.
There's lots of dancing to ditties and nursery rhymes that most of us would have heard as kids and have stuck with us throughout the years. These are associated with feelings of comfort and security, Best says.
"In Hong Kong, parents are looking for discipline, especially for their younger ones," she says. "But they're also looking for something more than just a playgroup, and music lessons are a great option.
"I'm not a music therapist, but I know there's enough evidence-based research about music's positive impact on the emotional, social and physical being - you can see it on the kids' faces."
Harnessing the power of music for health is nothing new. For thousands of years, different cultures have tuned into it: Australian aboriginals used sound to heal, and in India, music therapy can be traced back to ancient Hindu mythology and folk traditions.
But today, music therapy is having wider benefits, improving cognitive, motor, emotional, social and sensory skills. That is true of both receptive music therapy, which involves listening to recorded or live music selected by a therapist, and active music therapy, in which patients either sing or play instruments.
The medical world is also listening. Evidence-based clinical research is increasingly showing a positive impact on a range of conditions, from chronic pain and dementia to memory loss, ADHD and autism.
While music appreciation begins in the womb, with the foetus listening to its mother's heartbeat and her choice of music, new studies have shown its effectiveness after birth.
In May, a Swiss study found that music helps build the brains of very premature babies (born before 32 weeks of pregnancy) who, despite having a good chance of survival thanks to advances in neonatal medicine, are at risk of developing neuropsychological disorders.
This is because the immature brains of premature babies develop in conditions vastly different from their mother's womb. Intensive care, for example, can be a stressful and noisy environment, with doors banging and alarms clanging, the study found.
The researchers at the University of Geneva (UNIGE) and the Geneva University Hospitals (HUG) collaborated with Swiss harpist and composer Andreas Vollenweider to create custom-made sounds for each baby.
"It was important that these musical stimuli were related to the baby's condition," says Lara Lordier, a researcher at HUG and UNIGE. "We wanted to structure the day with pleasant stimuli at appropriate times: music to accompany their awakening, music to accompany their falling asleep, and music to interact during the awakening phases."
Various instruments were used for the study, but the one that had the most positive impact was the Indian snake charmer's flute (called a pungi). "Very agitated children calmed down almost instantly - their attention was drawn to the music," Lordier says.
Last October, a Canadian study reported in Translational Psychiatry evidence that a music intervention in school-aged children with autism over eight to 12 weeks improved their social communication and functional brain connectivity.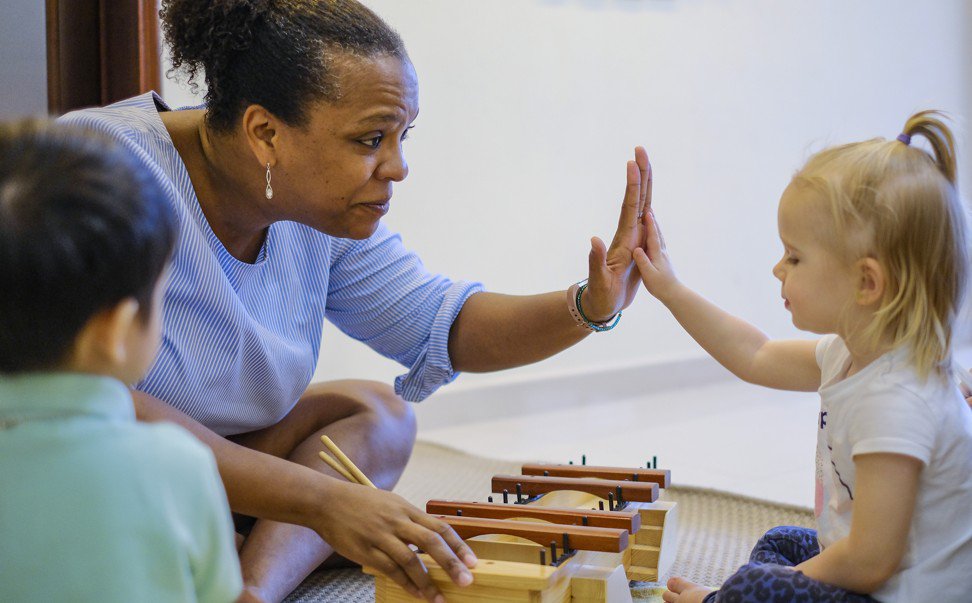 In Taiwan last month, researchers released a study that found listening to music at home eases pain and other symptoms, such as physical and mental fatigue in patients with breast cancer.
In the study of 60 breast cancer patients, those assigned to 30 minutes of music-listening five times a week had "noticeably" reduced side effects of cancer and its treatment over 24 weeks, researchers reported in the European Journal of Cancer Care.
"Using music can support patients' physical and psychological well-being," said senior author Chou Kuei-ru, of Taipei Medical University in Taiwan.
This article was first published in South China Morning Post.