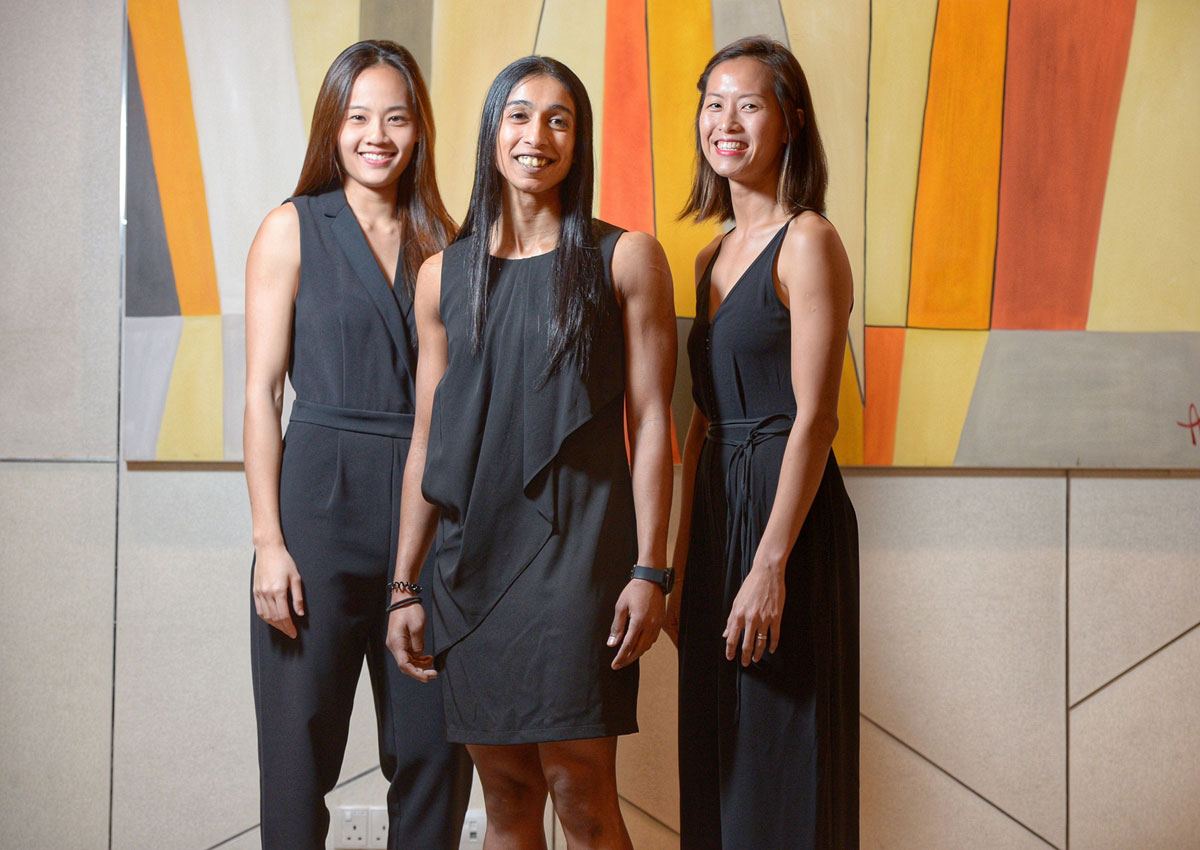 Sensing the need to make way for new blood, three of Singapore's most-experienced netballers have decided to call time on their international careers.
National captain Micky Lin Qingyi, co-vice-captain Chen Huifen and Premila Hirubalan said the key reason for their decision to retire was to allow a new crop of players to step up.
The departure of the trio, who have 328 caps among them, was announced by Netball Singapore (NS) yesterday.
The move leaves a gaping hole in the national side. All three were inducted into Singapore's Netball Hall of Fame in December after playing key roles, as the nation bagged three Asian Championships as well as a historic gold medal at the SEA Games on home soil last year.
Said Lin, 30, who joined the national squad in 2004, the same year as Chen: "I think I've done a lot and have been through the competitions that I wanted to already. It's the younger girls' turn to take part."
Now a digital marketing assistant manager at Deloitte Singapore, Lin, with 102 caps, noted that she has been to one Commonwealth Games, four Asian Championships, and three World Cups, as well as one SEA Games.
Defender Hirubalan's 117 caps make her the country's most-capped player. The 33-year-old, first called up in 1999, agreed that while their departure leaves a big hole, it was necessary for the sake of the team's growth.
The medical officer in the department of anaesthesiology at Singapore General Hospital said: "It's difficult that three of us are leaving at the same time. But we have good players who are coming through."
With the conclusion of the World Cup last August, it was the best time to step down before the new four-year cycle of tournaments starts with August's Asian Championships, which serves as a qualifier for the World Cup.
Goal-attack Chen, 31, a physical education teacher at Northland Secondary who has 109 caps, said: "This is the most appropriate time (to leave). I've been through three cycles (from Asian Championships to the World Cup) already.
"I've fulfilled my netball dreams."
NS' chief executive officer Cyrus Medora lauded them for their contributions, saying: "They are stalwarts in the team. They are playmakers and they've been the fighting spirit of the team for so long."
Head coach Ruth Aitken added: "They are great talents on the court, but their leadership within the group has also been a major factor in the team's achievements."
While it is not known who will inherit the captain's armband from Lin, she has confidence that players such as Charmaine Soh and Pamelia Liew will step up.
"We're aware that we've three huge shoes to fill," she said. "They need to step up and I have great faith that they will do that."
chiazya@sph.com.sg

This article was first published on May 11, 2016.
Get a copy of The Straits Times or go to straitstimes.com for more stories.