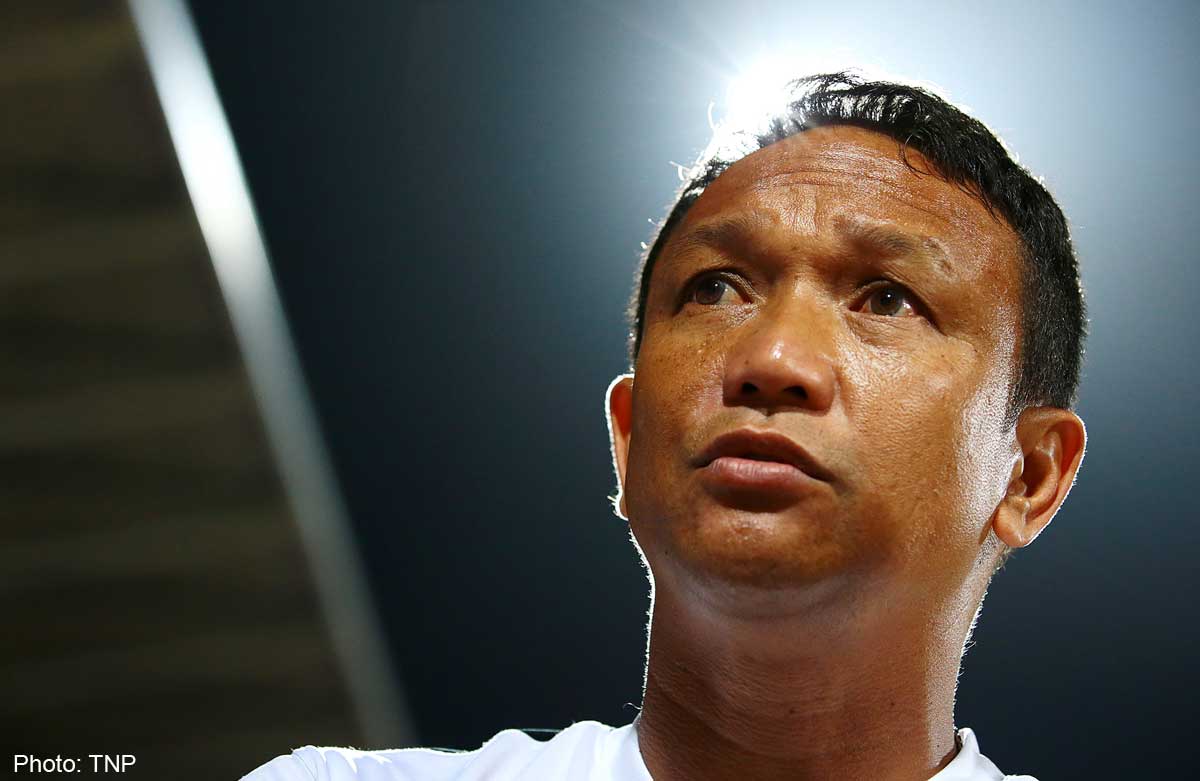 Over the last two seasons, the LionsXII have won 25 of 35 games played there, losing only three times.
Last year, the LionsXII went unbeaten at home on their way to clinching the Malaysian Super League title.
Little wonder that coach Fandi Ahmad and his charges were delighted to hear that Jalan Besar will play host to Saturday's home match against Selangor.
The match was initially pencilled in at the Bishan Stadium, where the LionsXII beat DRB-Hicom 3-0 in the FA Cup on Tuesday.
But the Football Association of Singapore (FAS) announced the venue change after the recent returfing of the pitch was completed ahead of schedule.
"I'm really glad to be playing Selangor here at Jalan Besar, instead of Bishan," said Fandi (above), before Wednesday's training session at the stadium.
"But the turf is very different from before. The pitch is softer and the ball moves slower. We will have to get used to it quickly."
The upgraded pitch — which was funded by Fifa under it's Goal Programme — is graded as a two-star venue.
It is thicker than the previous version, and, instead of recycled tyre (SBR) infills, the pitch now consists of coconut husk (GEO) infills, which gives it a cooler surface temperature.
The LionsXII, who trained at Jalan Besar on Wednesday for the first time this season, will have two extra days to train at the venue over Selangor, who arrive here on Friday.
Midfielder Hafiz Abu Sujad is certain the pitch will be an advantage.
"The surface is very different, but I still think this pitch will suit us better than them," he said.
"We will be training here all season long so, in the end, we'll get better used to it."
Team captain Isa Halim is confident the pitch will help the LionsXII.
Said Isa: "There's no denying the artificial pitch was a major weapon last year. Almost every Malaysian team came here and complained about it.
"But it's not just the turf, it's also the atmosphere. The fans are closer to the pitch and you can really hear them cheering us on.
"That sort of feeling always pushes us on a little bit further."
aakasim@sph.com.sg

Get The New Paper for more stories.