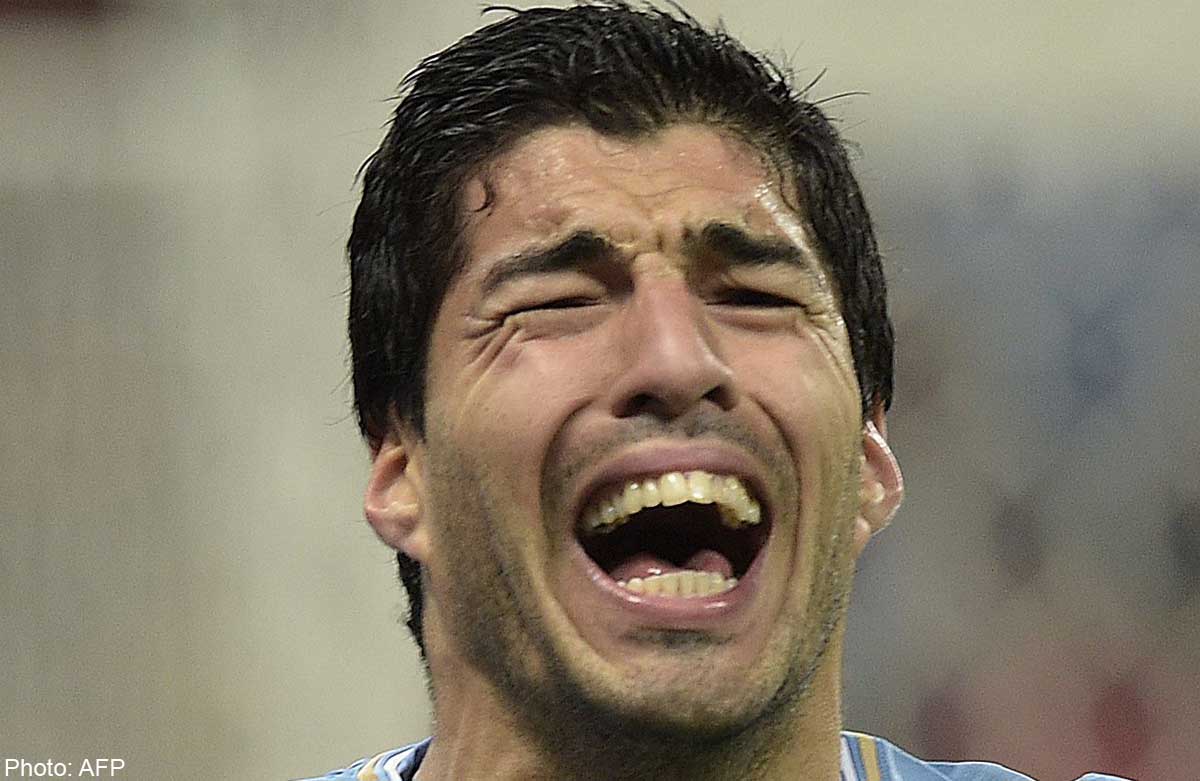 "Tell me I'm seeing things," the former Liverpool striker tweeted.
"Surely Suarez didn't bite someone again?"
Much has been said about Suarez's nine-match international ban and four-month ban from all football activity.
The Uruguayan's club, Liverpool, though, have said little, other than to release a brief statement saying they would review the Fifa disciplinary committee's report before making any further comment.
Owen says his former club are in a lose-lose situation.
"It's a big problem for Liverpool, obviously, and you have to feel sorry for them," he told The New Paper yesterday.
"Suarez wasn't playing for them at the time and they're getting punished for something he's done with his national team. So Liverpool are the big losers in all this.
"They need him if they want to win the Premier League because he's their best player.
"But, on the other hand, they are a very proud club with lots of tradition and he's not learnt his lesson from the first and second times."
He said he felt for his former club especially since they had stood by Suarez's two major controversies over the last two seasons - first being banned for racially abusing Manchester United defender Patrice Evra, and then biting Chelsea defender Branislav Ivanovic.
Said Owen: "Last year, Suarez was an absolute joy to watch in the EPL and behaved himself fantastically well, and everybody was saying he's reformed, he's a better person.
"And that was all down to the club standing by him and showing him the support.
"Now, he's made another mistake while playing for his country and it's going to be very difficult for Liverpool to know what to do.
"I don't know what's the right thing to do and I'm not sure Liverpool do, either. It is fair to say that if he were a smaller player, he wouldn't be at Liverpool."
Owen brushed aside comparisons over how Liverpool have reacted to Suarez's latest act and the way United came to a swift decision in just days to suspend talismanic striker Eric Cantona after his "gongfu" kick at a Crystal Palace fan in 1995.
He said: "I think it's more difficult in this situation because this was during the World Cup, and it's not for Liverpool to say something within one minute of it happening.
"I'm sure the club would have come out with a bigger and better statement if it had happened in the Premier League.
msazali@sph.com.sg

This article was first published on June 29, 2014.
Get The New Paper for more stories.