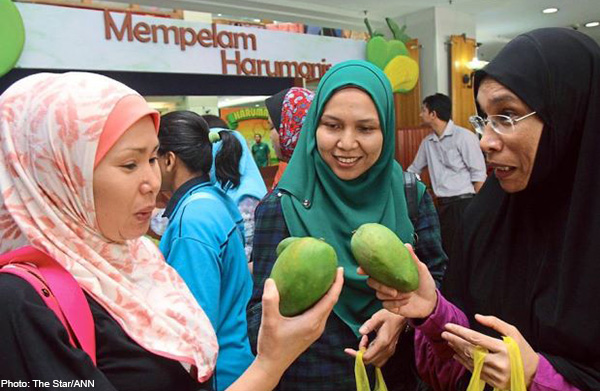 KUALA LUMPUR - Mangoes for RM40 (S$15) a kilo, anyone? Apparently yes, for the harumanis variety.
It is not just the most expensive local mango, it is also said to be fast-rivalling the durian as the King of Fruits.
Despite the steep price, there were queues as early as 9am at Karnival Harumanis@KL held earlier this week at the Majlis Amanah Rakyat (Mara) building here.
It only took an hour before tonnes of the mango disappeared!
The harumanis mango is grown only in Perlis and is in season once in a year between April and early June.
Mara Perlis director Zahari Aziz said demand was so good that the harumanis mango had to be rationed.
"We never expected such a huge response," he told mStar Online at the Mara headquarters here.
Zahari said more than two tonnes of the sweet fruit were brought in from Perlis for the three-day event, with 1.5 tonnes sold on the opening day.
He said as stock of the harumanis mango was "limited", Mara does not plan to hold another such carnival.