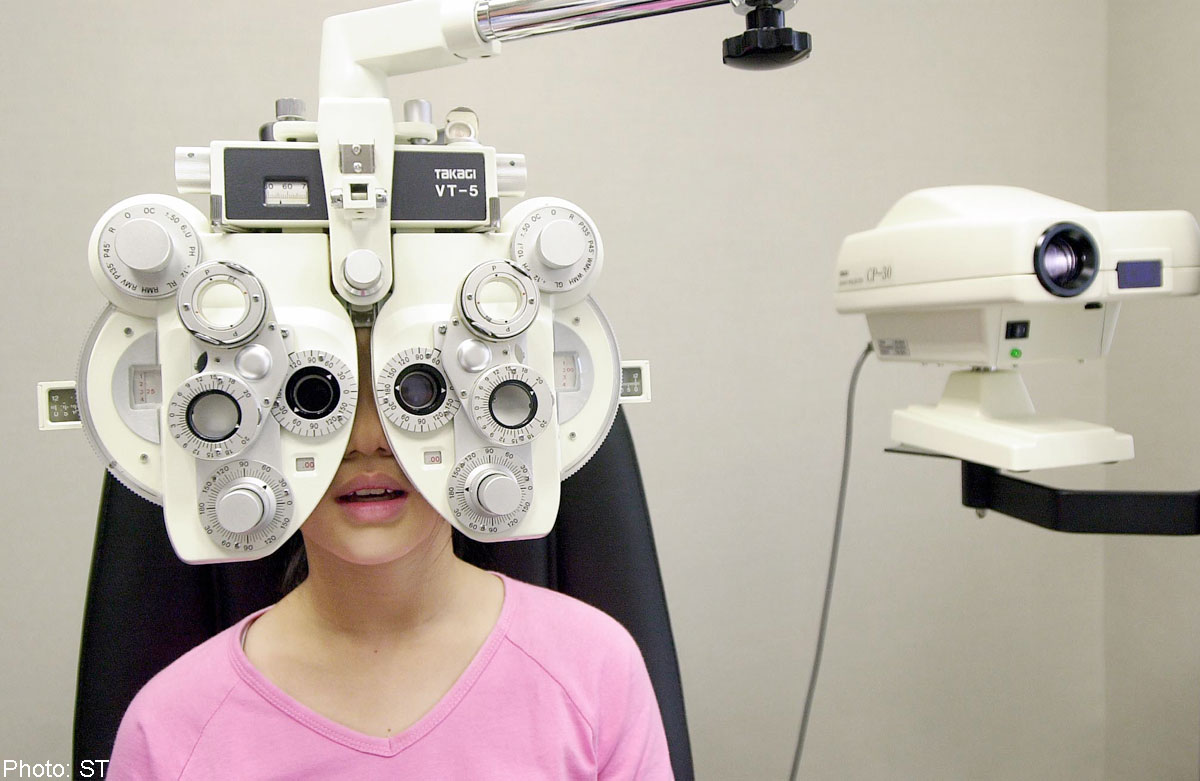 Children are at risk of developing "lazy eye" (amblyopia) if vision problems are not detected and treated early ("Astigmatism 'common' in kids with vision problems"; last Thursday).
Teachers, parents and caregivers all play a role in picking up subtle signs of vision problems in children. These may not always be straightforward.
Children who do not see well can behave differently. Some choose to avoid a particular visual task, while others may compensate for their problem by tilting their heads or squinting.
But it may not be necessary to wait for these signs or for a child to start complaining. Even babies, toddlers and pre-verbal children can get their eyes checked.
Glasses are the standard treatment for moderate-to-high degrees of astigmatism in both children and adults.
Wearing glasses does not immediately result in perfect vision for a child with a lazy eye. Vision may take time to improve because his brain is not attuned to seeing sharply yet.
Each child responds differently and it may be necessary to get the eyes re-checked every few months. In fact, poor vision can persist for months before a child starts to appreciate sharp, detailed vision.
Research supports the use of glasses, especially in these situations.
It is necessary to seek professional advice from optometrists or doctors when dealing with children with astigmatism and lazy eyes.
Yap Tiong Peng
Rachel Kelly (Ms)
Optometrists

This article was first published on Oct 27, 2014.
Get a copy of The Straits Times or go to straitstimes.com for more stories.