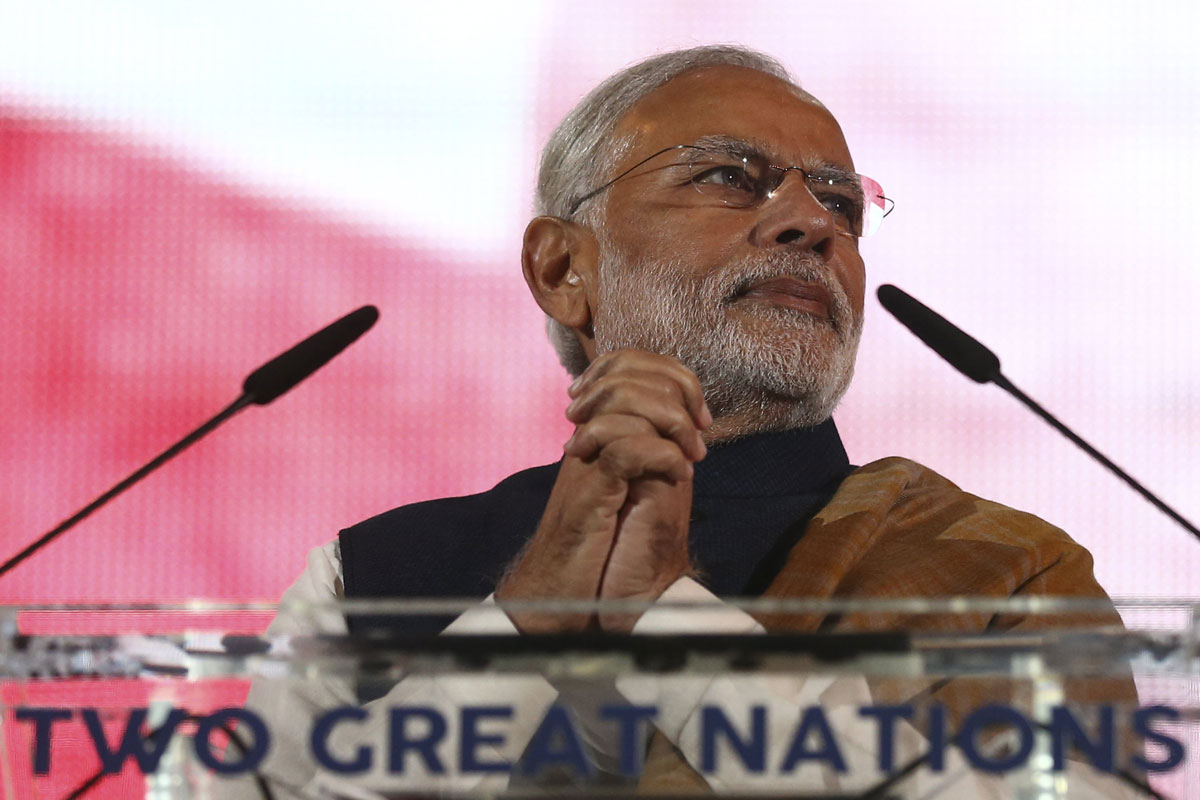 THE Modi government has announced its intention to transform its "Look East" policy to "Act East", signalling its increased eastward commitment. It is opportune that India should accelerate this focus, for two reasons:
First, India is in the midst of introducing structural reforms to unlock its economic potential, and "Looking and Acting East" will help accelerate that. As economic power shifts to the East, it is the right time for India to harness the dynamism of the region.
Second, India's neighbours are moving forward with further economic integration through platforms such as the ASEAN Economic Community and the upcoming Trans-Pacific Partnership. This presents a large opportunity for India, if it takes a proactive stance to integrate itself with the coalescing region.
If the context is right for India to accelerate its "Look East" focus, what are the possible opportunities, and how should it go about pursuing them?
Look East for FDI
First, India should look East for foreign direct investments (FDI). Drawing a parallel to China's investment-led growth model: China's tremendous growth over the past few decades was driven by investments and exports as it was the "factory of the world".
Between 2004 and 2009, fixed asset investments in China averaged 40 per cent of GDP while exports averaged 25 per cent of GDP.
Conversely, India's GDP growth today is mainly driven by private consumption. Fixed investment represents only 29 per cent of GDP, while exports account for 24 per cent. To build a thriving manufacturing sector, India will have to ramp up investments in the economy.
However, India's public and banking sector will not be able to fund the massive amount of investments required. Like China, India would have to tap on FDI. Back then, China welcomed foreign companies to set up manufacturing operations. At that time, China's inward FDI was 4 per cent of GDP, compared to 2 per cent today for India.
Tap East Asia's huge pools of savings
India needs to look no further than its neighbours in East Asia for capital. There are huge pools of savings in East Asia that India could draw on, given the build-up of wealth and high savings rate. To tap into these pools of funds, India will have to push ahead on its FDI agenda.
In light of this, India will have to relax restrictions over FDI and remove bureaucratic impediments through policy reforms. Mr Modi's "Make in India" programme is a step in the right direction. Since its introduction last September, the programme has gained traction. Between October 2014 and May 2015, FDI rose 40 per cent from a year ago. Further, the ease of doing business in India needs to improve. The Modi government has set itself the ambitious task of making it into the top 30 of the World Bank's "Ease of doing business" ranking in three years. While reforms have been initiated, much remains to be done in terms of formulation and implementation.
As India shifts strategically away from central planning, it can also leverage the states further to engage with the region. Incentivised by the notion of greater revenue sharing, state governments have stepped up lobbying with companies to set up offices and manufacturing facilities in their states. For example, Maharashtra's chief minister played an important role in securing Foxconn's US$5 billion investment that will create 50,000 jobs.
Second, India should look East for a market. With their technical know-how, there is a huge opportunity for Indian companies to take their place on the world stage. Today, however, few Indian brands are global brands.
To develop global brands, India can leverage the huge market at its doorstep, a market that is driven by a burgeoning middle class.
Singapore can help build connectivity
To this end, Indian companies can leverage Singapore's position as a gateway to the rest of ASEAN and China. Singapore, with its well-established IT, logistics management, real estate development and financial services sector, can help India in these sectors. It can also develop human capital, facilitate capital-raising and expand cross-border goods and services trade.
Singapore can also help Indian companies build connectivity with the rest of Asia, such as by facilitating joint ventures and partnerships with companies from the rest of the world. This will allow Indian companies to acquire the know-how to propel them onto the world stage.
Today, Singapore already plays host to about 6,000 registered Indian companies, including Wipro, HCL and the Ramky Group. Many of thesecompanies have based their regional/global headquarters here.
These companies leverage Singapore's connectivity, financial links, legal infrastructure, pro-innovation activitiesand skilled talent for their growth into the region and beyond.
Last but not least, India can look to the East as a source of "success transfer".
For example, the Modi government is looking to build a hundred Smart Cities, eco-friendly cities which use information and communication technology for effective delivery of public services and infrastructure.
Singapore can share its experience on this front, having accumulated considerable expertise in land planning, urban planning, transportation links and digital infrastructure. In fact, the Indian government is already working closely with Singapore to develop a virtual city or "Little Singapore" along the Delhi-Mumbai Industrial Corridor. Singapore has also tied up with Andhra Pradesh to develop a master plan for the state's new capital city.
This collaboration parallels Singapore and China's joint developments including the Tianjin Eco-City, Suzhou Industrial park and Guangzhou Knowledge City.
Another possible area for "success transfer" could be in the area of state-owned enterprise reforms. As India seeks to increase efficiency in its public sector undertakings, it can look at existing models, including Singapore's Temasek Holdings.
The Singapore Government started Temasek, a state-owned investment company, to divest ownership and better manage government assets. By working on a commercial basis to get sustainable and long-term benefits, Temasek's portfolio has grown from $354 million to $266 billion. Temasek allows companies under its stable to be professionally managed. This has seen its companies scale up to become big regional or global brands.
Practical ways forward
There are a few practical steps that India can take as it seeks to accelerate its focus East.
The first is to use targeted economic diplomacy even as it seeks to create a greater web of alliances and partnerships.
Beyond Mr Modi, various portfolio and state ministers should step up engagement with key states and institutions centring on the rest of Asia.
This is an expedient step, because these countries are important for India's strategic ascendance.
Second, India can set up a single point agency that can help coordinate and facilitate its effort as it looks East.
This will help promote the growth of Indian companies, as well as trade with the region.
Lastly, India can utilise its diaspora more effectively. With a large Indian community in the region, more can be done to engage and leverage the diaspora as a valuable asset to India.
India's "Look East" policy is both a viable and necessary one. If successful, India will play a significant role in unlocking both its and the region's next chapter of growth.

Get a copy of tabla! for more stories.