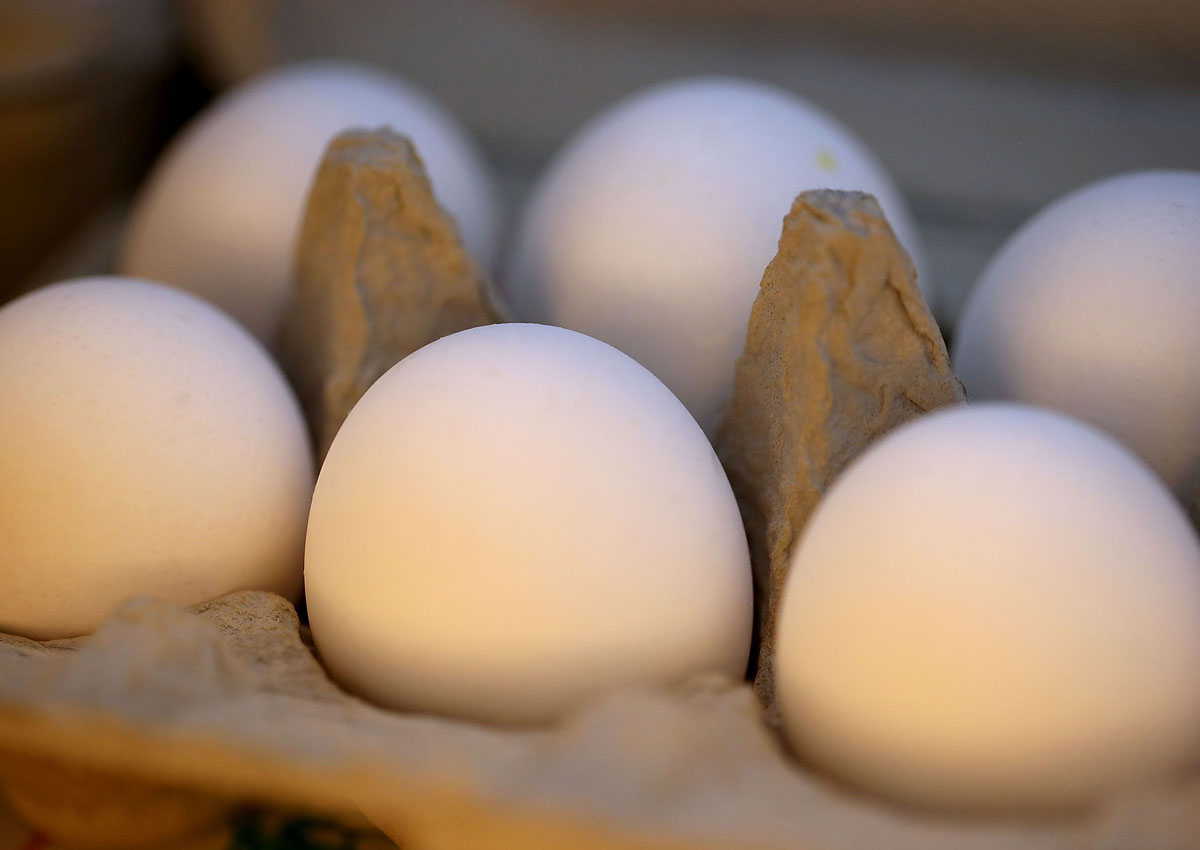 TAIPEI, Taiwan - The Food and Drug Administration (FDA) yesterday reported the results of its egg inspection project that started this May targeting hypermarkets, supermarkets and convenience stores.
A total of 12 mislabeled products and three products containing drug residues were found. Of the 12 mislabeled products, one claimed to be low in cholesterol, however, the company could provide no proof of this.
"To be low in cholesterol, only 20 mg of cholesterol can be found in every 100 grams of the product," explained the FDA's Director of Central Center for Regional Administration Chiu Hsiu-yi.
Another product was marked as rich in lutein, however, "lutein is not a nutritional value that should be listed," said Chiu.
"Other nutritional facts such as vitamin B, E, or dietary fiber are approved to be listed but not lutein," she added.
The remaining 10 products displayed incorrectly formatted nutritional labels.
Inaccurate labels may mislead consumers into making purchases or give them the wrong idea of nutrition values. Companies with mislabeled products that may cause misunderstandings be fined between NT$40,000 (S$1,750) and NT$4 million.
The eggs found to contain drug residues were duck eggs from "Dinghuang Egg Shop" in Taipei City, "Wanghung Fruit Shop" in Miaoli County and chicken eggs from "Yaohui Egg Shop" in Yunlin County.
One sample contained 0.01 ppm of florfenicol, a type of antibiotic that should not be found in eggs but is approved to be used on animals. Another contained 0.04 ppm of trimethoprim, which exceeded the regulated 0.02ppm. One more contained 2.9 ppm of sulfa drugs - a type of drug used to kill bacteria and fungi- when the allowable amount should be 0.1 ppm, as well as 0.17 ppm of trimethoprim.
Chiu explained that drug use regulations for poultry and eggs are different. Egg drug residue could result from farmers not following the correct withdrawal periods for the eggs that may have come into contact with such drugs.
These products were immediately pulled from shelves and reported to the Department of Health and agricultural institutes to trace their sources and origins.