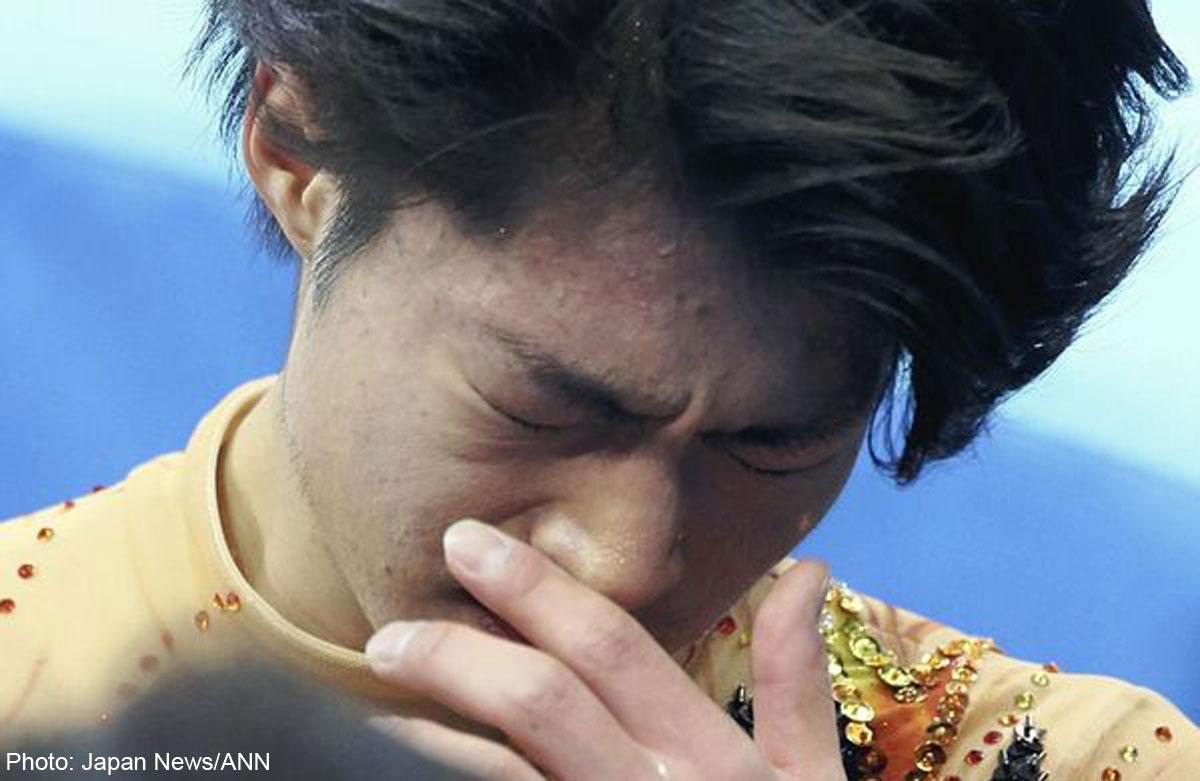 SOCHI - Yayoi Machida was there for her son Tatuski on Friday, having travelled all the way from Hiroshima to watch his free skate at the Sochi Games.
The 23-year-old Machida finished fifth overall, thanks to a strong performance in the free skate that lifted his ranking from 11th in the short programme.
"I was moved. He's done very well," Yayoi said tearfully after she watched her son skate.
Yayoi and her son ate Japanese food including miso-boiled saba mackerel, stewed chicken and soba noodles for lunch on Friday before Machida's performance.
"You'll do well for sure, Tatsuki," Yayoi told her son encouragingly. She said he replied "yes" with a serious expression on his face.
Yayoi turned her gaze heavenward when Machida missed jumps at the beginning of his free skate, but she applauded when he successfully completed later jumps. "Go for it!" Yayoi kept saying as she prayed for his success.
Yayoi earned money to pay for her son's training by working part-time at a family restaurant late at night and another restaurant early in the morning. After Machida entered Kansai University in Osaka, Yayoi drove from Hiroshima to Osaka to cook for him.
"I want to tell him he did a great job," Yayoi said, visibly moved after her son's performance.