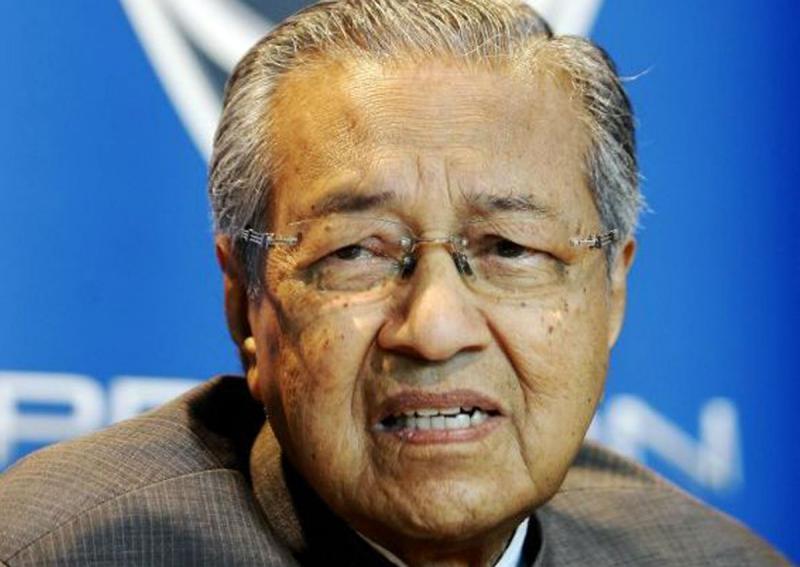 Malaysia's former prime minister Mahathir Mohamad has lashed out against Singapore for "not doing the right thing" in its investigation of alleged money-laundering activities related to Malaysian state investment fund 1MDB.
In an interview with the Financial Times, Dr Mahathir reportedly accused the Singapore government of being "reluctant to pinpoint the people involved in this corruption".
"It affects Singapore's reputation as a financial centre. It is not doing the right thing. The people who accepted the bribes are not the people who are laundering the money," the outspoken politician was quoted as saying.
Last Monday (Jul 25), the Monetary Authority of Singapore (MAS) acknowledged that recent findings had made a dent in the country's reputation as a clean financial hub.
Managing director Ravi Menon said then that the authority was determined to fix the problems discovered, including lapses in the way anti-laundering processes were carried out in various banks.
A week earlier, Singapore said it had seized $240 million of assets in its investigation of 1MDB-related fund flows. Of these assets, about $120 million of assets allegedly belong to Malaysian financier Jho Low. Low is pinpointed by US authorities as a central figure in the operations of 1MDB.
Moving forward, MAS could potentially name and shame banks for larger breaches instead of conducting investigations in private, Menon added.
It is also exploring the use of machine learning algorithms to identify manipulative trading behaviours in capital markets or to detect money laundering transactions.
The US Department of Justice has said that it believed stolen Malaysian funds were used to buy various things including property, Van Gogh paintings and the rights to proceeds from The Wolf of Wall Street.
A "Malaysian Official 1" named in US court documents is said to have a description matching Malaysian prime minister Najib Razak.
ljessica@sph.com.sg