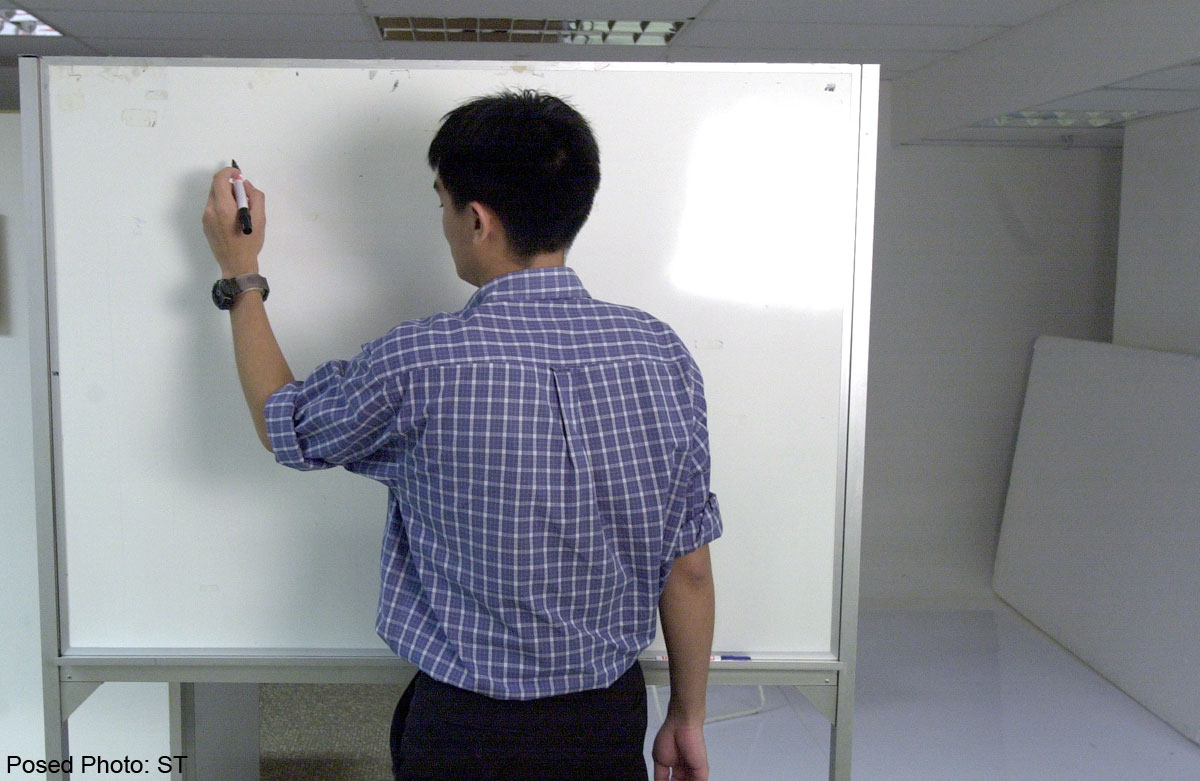 The Organisation for Economic Cooperation and Development's survey is vindication, indeed, of how industrious Singapore teachers are ("Singapore teachers among the most hard-working: Study"; yesterday).
The survey found that Singapore teachers put in 48 hours on average weekly, 10 hours more than the study's average.
This comes as no surprise.
The work does not end upon school dismissal. Most teachers stay back for hours clearing administrative tasks, attending to calls or e- mail from parents, counselling students and carrying out co-curricular activities and supplementary or remedial classes.
Even at home, there is still work such as marking and lesson preparation to do. Weekends are taken up by school events and unfinished work.
What was particularly telling was that according to the survey, Singapore teachers spend much of the additional time on administrative work and marking, and spend less time teaching, compared with those in other countries.
I am glad this was highlighted. The Ministry of Education (MOE) needs to ramp up its efforts in paring down onerous administrative tasks, as this detracts from time better spent on curriculum design and effective classroom teaching.
While it may be difficult to trim the number of assignments for marking, what MOE should look into is reducing class sizes to a more manageable 30 or so, compared with the current 40 students.
Parents can also do their part by not bombarding teachers with unnecessary calls or messages for updates, or treating teachers as surrogates.
Teaching is a calling, but teachers cannot be expected to sacrifice too much of their time at the expense of their own or their family's well-being.
If expectations become inordinate, more will simply leave the service, and that will be a loss Singapore can ill afford.
Marietta Koh (Mrs)

This article was first published on May 27, 2014.
Get a copy of The Straits Times or go to straitstimes.com for more stories.