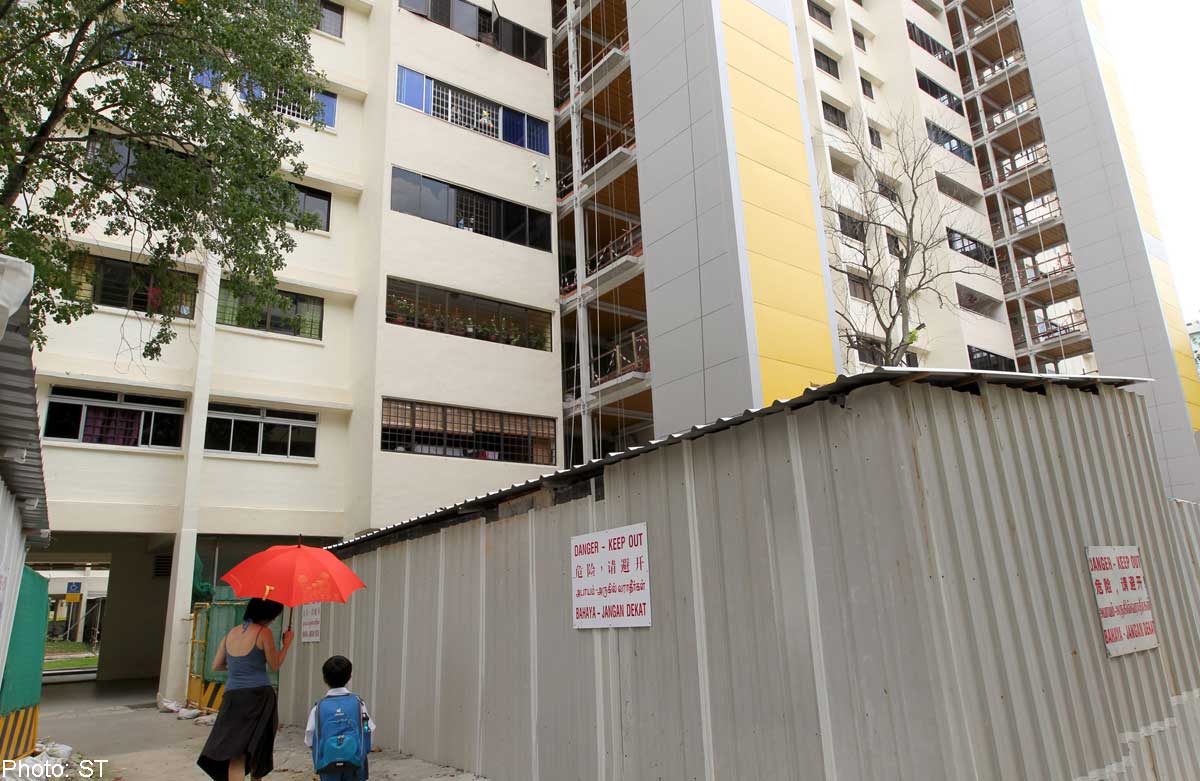 My parents are both retirees in their 60s. They became Singapore permanent residents in 1994 and bought a resale three-room flat in Ang Mo Kio the following year, where they have lived ever since.
They paid off their housing loan a few years ago and thought they could enjoy their twilight years without any financial burden.
Unfortunately, they were wrong.
Three years ago, their block was selected for the Lift Upgrading Programme. As PRs do not enjoy any government subsidy, they had to pay the full cost, which amounted to S$13,000.
They had the option to settle the fees only after disposing of the flat later. But if they did so, the HDB would charge an interest of 2 per cent per annum on the upgrading cost.
In order not to incur thousands of dollars in interest payments, my parents paid the upgrading fees in full using their retirement savings.
Then, a few weeks ago, my parents' block was selected for the Home Improvement Programme (HIP).
The most basic package - which includes some painting and replacing a metal pipe with a plastic one - would cost about S$9,000. Again, my parents are not entitled to any subsidy and will have to pay the full cost.
This is a great financial burden on them as they do not have any income and cannot opt out of the scheme.
While I understand why they cannot opt out of lift upgrading, why can't they do so for the HIP? And why is the basic package so costly? Can the HDB explain how the cost is derived?
- Christine Li (Ms)

This article was first published on July 23, 2014.
Get a copy of The Straits Times or go to straitstimes.com for more stories.