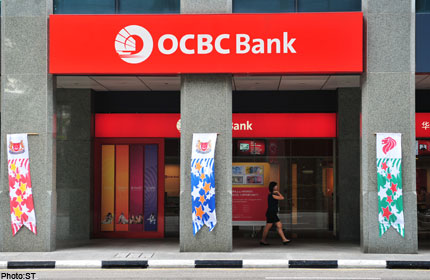 OCBC Bank has started stripping its forms and documents of "bank-speak" - the jargon and legal terms that often trip up customers who seek financial products and services.
Its documents have progressively been awarded the Crystal Mark from UK's Plain English Campaign (PEC).
Its financial needs analysis form received the stamp of approval in January, and its brochures for dual currency returns, mortgage insurance and unit trusts, some months later.
The wealth-management documents now incorporate explanatory visuals and text that make sense to people outside the industry; the content has been reorganised to explain the nuts and bolts.
The result: More transparency to the product features, sans the technicalities and incomprehensible wordings typical of financial and legal documents.
Using plain English has appeared to pay off.
A year on, the bank has sold more investment products.
The bank's head of global wealth management, Lim Wyson, said: "Overall, for our wealth-management business this year, we have done very well in terms of growth, compared to the same period last year."
Though the bank did not give specific figures, it said that since gaining the PEC accreditation, the total collected in mortgage insurance premiums has increased 10-fold; average premium size rose nine times in the year to October, compared to the same period last year.
The number of new investors of its unit trusts trebled during the period.
Mr Lim said that the significant growth has exceeded the bank's initial expectations.
OCBC aims to have all 11 of its risk-disclosure statements approved by the PEC by the first quarter next year.