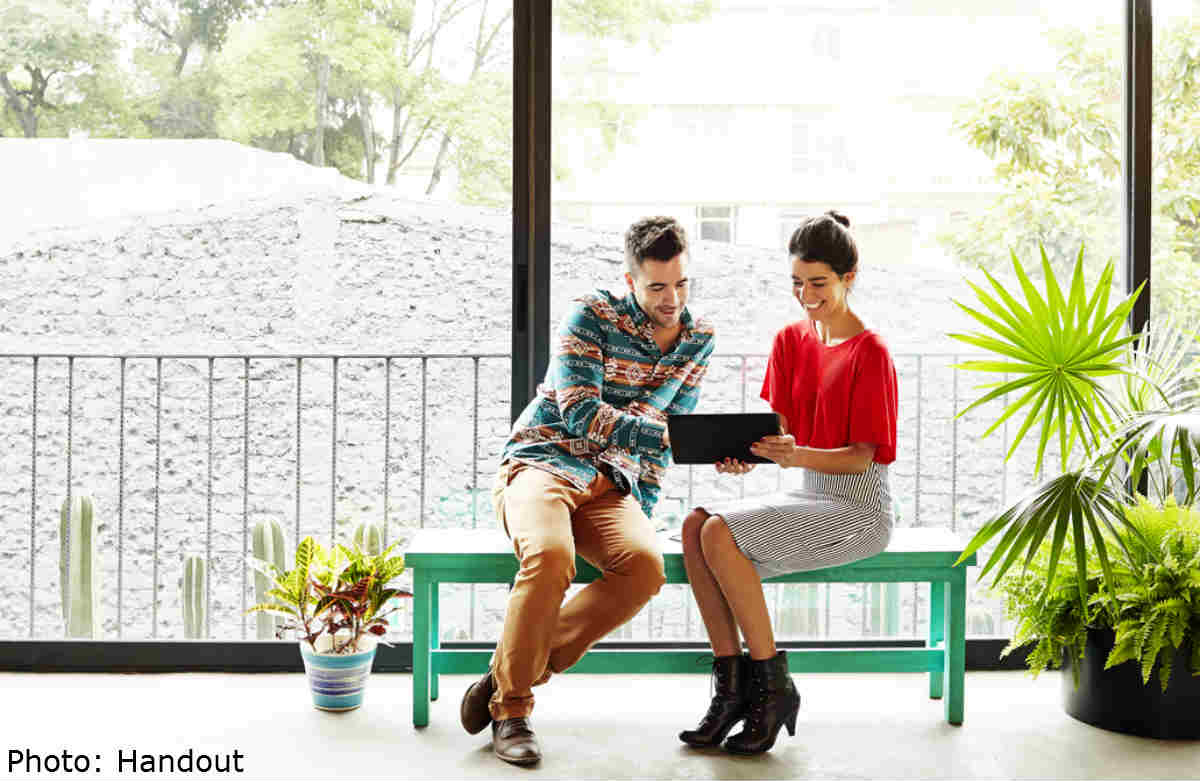 Cloud-based productivity suites were once considered the poorer cousins of their desktop counterparts.
Indeed, when Microsoft's Office Live Workspaces was unveiled in 2008, users could only view and share Office files.
Online editing did not arrive until 2010, when the software powerhouse launched Office Web Apps.
In February, the cloud-based Office suite received another shot in the arm with Office 365 for Business.
Besides Word, Excel and PowerPoint Web Apps, the suite now includes Lync Web App, a collaboration tool, and Outlook Web App, the cloud-based version of Microsoft's Outlook e-mail software.
Here are some Office Web App tips to help you get the most out of your Office 365 investment.
Word Web App
Maximise your document editing area
The ribbon interface may make it easy to access editing tools based on the tasks that you want to perform, but it takes up nearly a quarter of your screen estate. This may not be a problem if you are using a 14-inch laptop, but not if you are working on a 10-inch tablet.
To maximise your document editing area, click on the small Up arrow on the top-right corner of the browser window. This also helps you to focus on the text and minimise the need to scroll up and down.
Comment on documents
Users of desktop Office will be familiar with its commenting feature that allows comments on selected portions of a Word document. Word Web App has the same feature, though this may not be apparent to users.
In Reading View, click on the Comments tab to view colleagues' comments for that document.
To comment, select the text you would like to comment on and type in the box on the right side of the screen.
You can also reply to earlier comments and mark a comment as "done" after you have acted on it.
Collaborative editing
The cloud makes it possible for co-workers to edit the same Office document simultaneously. After you have shared a document with a colleague, both of you will be able to edit the document at the same time.
To ensure changes to the document are not overwritten, the paragraph that is being worked on will be marked as locked and inaccessible to others.
Jazz up images
Spruce up images with Word Web App's picture formatting tools. To get started, click on an image in the document to bring up the Format ribbon. Then, choose from a range of picture styles, including drop shadows and frames. To resize an image, right-click on the image and choose "Grow" or "Shrink".
Excel Web App
Summarise data with pivot tables
Pivot tables are useful for presenting raw data in a summary table.
Worksheets with pivot tables allow users to interact with, say, census data based on various data points such as gender, age and geographical areas.
In Excel Web App, you can create and display worksheets with pivot tables. A range of mathematical functions, including sum, average and variance, is available.
Create an Excel survey
Besides spreadsheets, Excel Web App also lets you create online survey forms to collect feedback from customers. The good thing is, data collected through Excel surveys are automatically tabulated in a spreadsheet.
Input fields supported by Excel surveys include text, date, numbers and multiple choices, among others. You can also set mandatory fields for survey forms.
Embed spreadsheets on a website
With Excel Web App, you can generate HTML codes that can be used to embed spreadsheets on a website.
This is useful if you wish to present data points to investors and shareholders.
To do this, go to the Reading View, followed by the Share ribbon and Embed. Then, choose the spreadsheet you want to display and the dimensions of your embedded spreadsheet, among other options.
PowerPoint Web App
Fire up a presentation from the Web browser
If you have to make a presentation at a conference, you may be asked to send a copy of your presentation to the event organiser weeks ahead of your presentation. However, formatting errors can derail your presentation if the organiser is using an older version of Office.
Assuming you have an Internet connection, it is useful to save a copy of your presentation on the cloud and present it directly from PowerPoint Web App in a Web browser should things go awry.
Collaborate on presentations
Working on joint presentations becomes easier with PowerPoint Web App, which lets you comment on slides in editing mode. You can also share PowerPoint presentations with co-workers, who can edit slides simultaneously.
Outlook Web App
Offline access
Accessing documents and e-mail messages through the cloud may be a boon to mobile workers, but what happens when the Internet connection is spotty?
The good news is, Outlook Web App has an offline mode that lets you work on your messages when you get disconnected.
While offline, you can still read and respond to messages, send new messages, respond to meeting requests and edit contacts. Once your connection is restored, your changes will be synchronised with Microsoft's servers.
Outlook Web App on mobile devices
Microsoft has optimised Outlook Web App for mobile devices, so you can work on your e-mail messages through a mobile Web browser.
The app automatically adjusts to different screen sizes, making it easy for you to access various e-mail features on a touch-based interface.
Create and share new calendars Adding new calendars in Outlook Web App will not be apparent to first-time users.
To do so, choose Calendar from the Office 365 menu bar, right-click on Other Calendars and choose New Calendar. Then name your calendar and assign a colour code to it.
To share a calendar, right-click on the calendar name and select Share Calendar.
Lync Web App
Start an online meeting
With Lync Web App, it is easy to start an online meeting, even if meeting participants do not have Lync installed on their computers.
In the People app, click on a contact, followed by Online Meeting to embed the meeting Web link in your meeting invite. Then, send the meeting invite to participants via e-mail.
Participants will need to click on the meeting Web link in their e-mail invite and install a software plug-in to join a meeting.
Enrich your meeting
Tap on the app's full suite of features for a more productive meeting. Use the whiteboard to take notes, share PowerPoint slides and even share your screen with participants. If the group is big enough, you can even conduct a poll to gather feedback quickly.
aarontan@sph.com.sg
Office 365 - the solution for businesses of all sizes and needs.
Need more advice? Contact SGCloud@microsoft.com

Get a copy of Digital Life, The Straits Times or go to straitstimes.com for more stories.