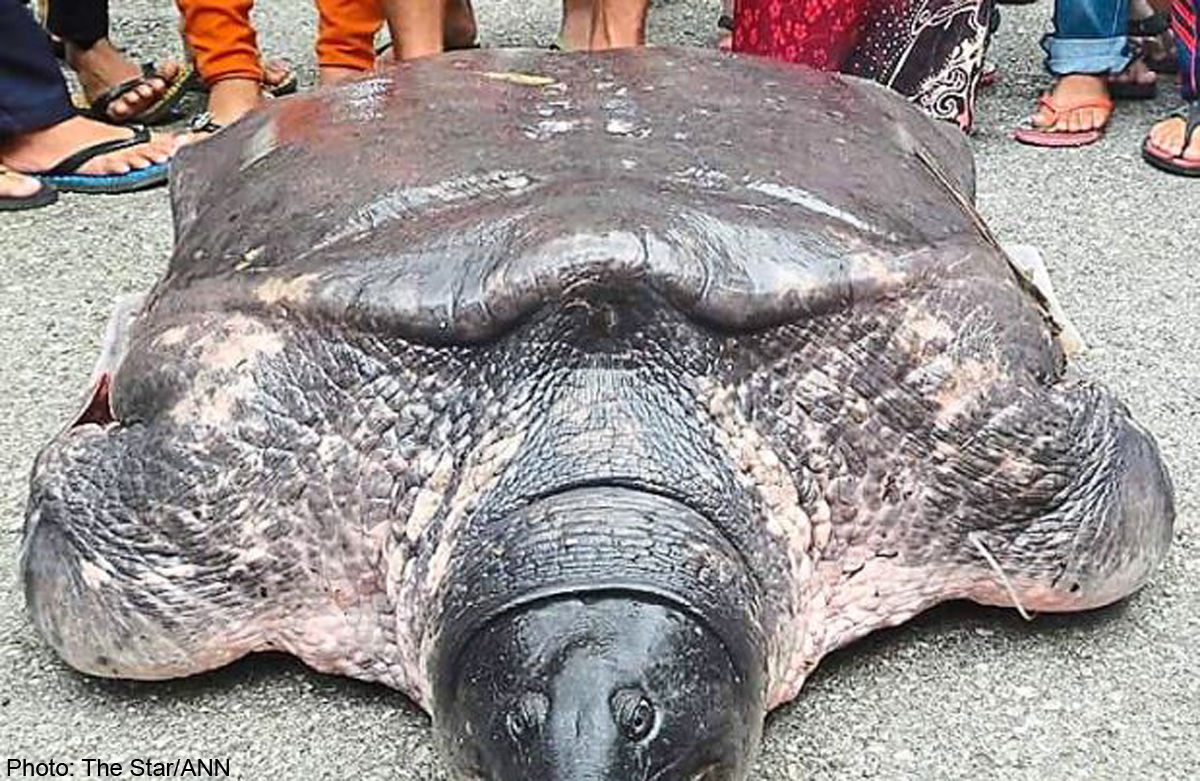 SIBU - Many fear that an endangered 100kg soft-shell turtle caught by a fisherman in Daro may end up in the cooking pot for a mere RM2,000 (S$750).
The fisherman who caught the turtle, which is believed to be 50 years old, has said that he plans to sell it in the market here.
The going price is said to be about RM20 a kilo.
"The man plans to sell it but he has not said when he will bring it to Sibu," said local resident Jelmai Beedih.
He said that if it happened, the turtle would end up in the cooking pot if there was no intervention by the relevant authorities to stop the sale.
He said the turtle was caught using a fishing hook on Tuesday in Daro, which is about three hours from here.
"It took the fishermen almost an hour to reel it in as the turtle put up a struggle.
"In their effort to put the turtle onboard the sampan, several villagers stomped on the belly of the turtle."
Sarawak Forestry Corporation Sdn Bhd deputy general manager Oswald Braken Tisen said he was alerted by people in Daro that the fisherman wanted to sell the turtle in Sibu for its meat.
"We have sent our men to Sibu to stop him from selling the turtle.
"We also hope the fisherman will surrender it to us," he said.
Braken also called on the public to stop illegal sale of endangered animals by informing his company if they came across anyone selling such turtles or other protected species.
As of yesterday evening, the turtle was still alive and kept by the fisherman.