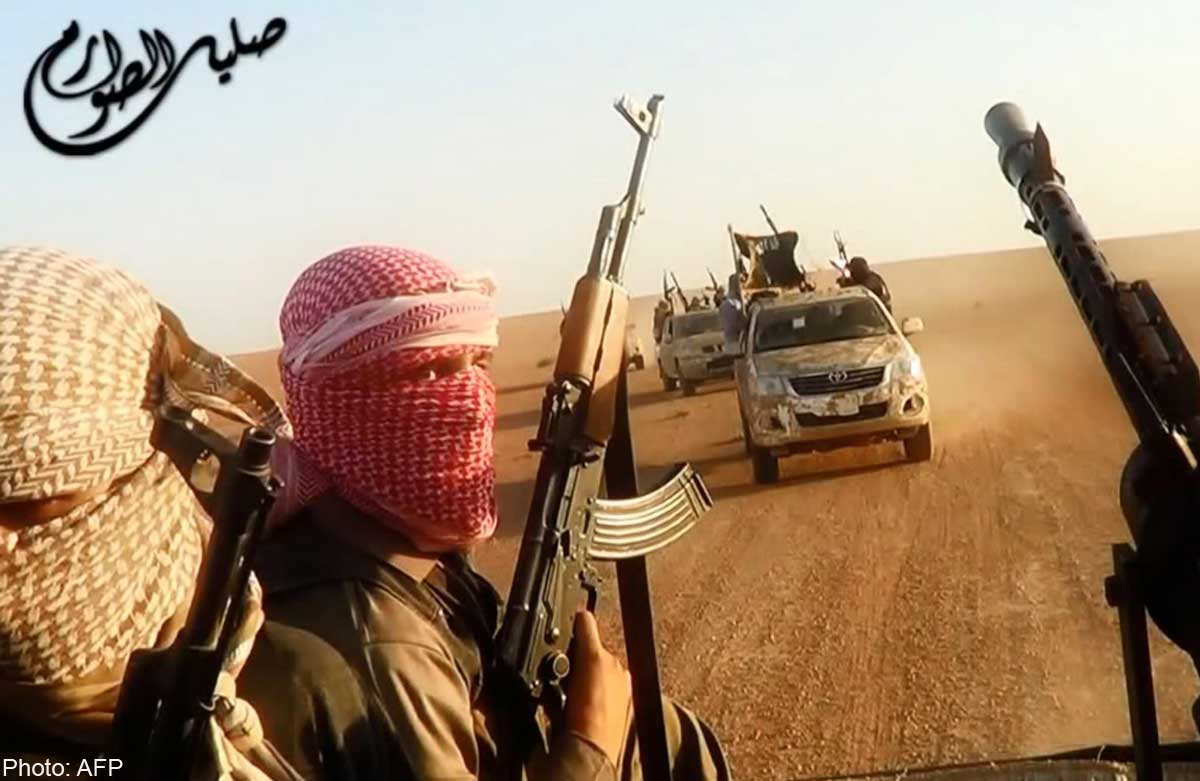 KUALA LUMPUR - Malaysia's Ministry of Foreign Affairs has learnt that 15 Malaysians, allegedly involved in terrorist activities, have been killed in Syria, The Star newspaper reported yesterday.
The ministry said that it had received the information from a press conference given by the Permanent Representative of Syria to the United Nations in New York.
"On June 18, 2014 it was alleged that 15 Malaysian nationals involved in terrorism and jihadist activities with the militant Islamic State in Iraq and the Levant (ISIL) had been killed in Syria.
"It was also alleged that apart from Malaysians, nationals from other countries, including several ASEAN countries, are also involved in such activities in Syria," said the ministry. "In this regard, the ministry is working closely with the relevant Malaysian authorities on this matter and has also requested the Syrian authorities to verify the allegations," it said in a press statement yesterday.
Last week, Malaysian media reported that 30 Malaysians have joined the Islamic State in Iraq and Syria (ISIS) militant group, also known as ISIL, to fight in Iraq and Syria, and more are lining up to become recruits. The men were recruited via social media and small religious discussion groups, the New Straits Times said, citing intelligence reports.
The ministry statement came soon after reports that Malaysia's first suicide bomber had carried out a mission in Iraq on May 26.
ISIS includes thousands of foreign fighters and has become a magnet for jihadi volunteers from Europe, North Africa and Asia, Western intelligence agencies say.
British intelligence believes ISIS has recruited around 400 to 500 Britons. Yesterday, the parents of two British teenagers who left to join the fighting in Syria told the British media of their feeling of devastation at their sons' actions.
Family members of the two 18-year-olds, Ali Kalantar and Rashid Amani, said their children were brainwashed. "The grief is limitless," said Ali's father Rahim Kalantar, an Afghan immigrant.
"It's possible he might take part in the fighting and be killed," Mr Kalantar told BBC Two's Newsnight programme, adding that he believed his son had joined ISIS.
"My family is not extremist, we hate them, we don't like them," Rashid's father Khabir Amani told the BBC.
Ali and Rashid, friends from Coventry, abandoned their studies to join the fighting in Syria, crossing over from Turkey three months ago and are believed to be near the northern town of Aleppo, the BBC programme said.
The pair were identified after an apparent recruitment video for ISIS was posted on YouTube last Friday, which included two other Britons, Nasser Muthana and Reyaad Khan - both 20.
Last Saturday, Mr Ahmed Muthana, said his sons - Nasser, 20, a medical student from Cardiff, and younger brother Aseel, 17 - had "betrayed" Britain.
"I want to cry. Why are you doing this? Who led them to go there?" he said of his sons.

This article was first published on June 25, 2014.
Get a copy of The Straits Times or go to straitstimes.com for more stories.