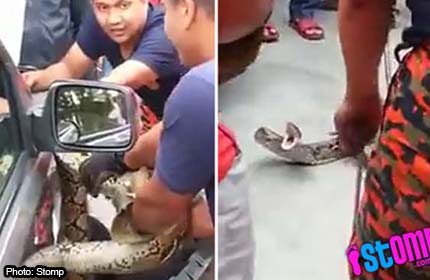 A video being shared online shows a huge python trapped in the wheels of a car, which four men worked together to free.
According to the captions accompanying the video, the incident took place in Malaysia and netizens were warned to always be careful.
The reptile was then successfully freed and removed by the men.
Click the thumbnails below to see how they did it.

Visit STOMP for more stories.