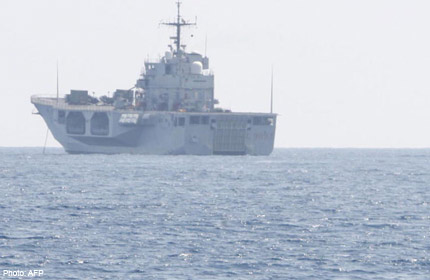 PETALING JAYA - The Royal Malaysian Navy (RMN) has pointed out that RM13.46mil (S$5.3 million)  of the RM47.96mil allocated to the Armed Forces was used to procure rations for the navy.
Navy chief Tan Sri Aziz Jaafar said that the allocation was made based on the actual amount to meet the demands by its personnel.
"The allocation was made within the ceiling contract of RM47.96mil, which indicated a saving of RM34.5mil instead of losses made by the government," he said in a statement yesterday.
Aziz was responding to the graphics in The Star yesterday titled "Some shockers from the Auditor-General's Report 2012," which stated among others that only 28.1% of the RM47.96mil in the rations supplied to the navy had been accounted for.