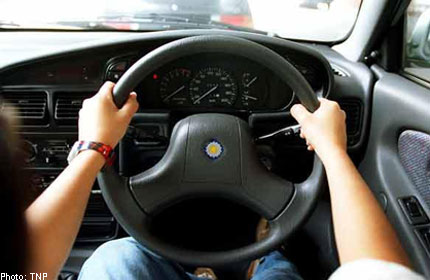 KUALA LANGAT - A 64-year-old who was killed after his motorcycle skidded into a drain at Jalan Muhibbah today was only noticed at the scene eight hours later. In the 1am incident, it was believed that the victim Abdul Rahman Bappu was on his way home at Jalan Tok Mujir, Kampung Sungai Buaya, located about 10km from the Banting town here.
District police chief Superintendent Nordin Manan said the deceased lost control of his bike at the location and had fallen with his bike into the 2m-deep drain at the roadside.
"It was raining then and the location was dark.
"Someone found the victim and his bike in the drain about 8am today, where he was pronounced dead at the location," Nordin said, adding the body was sent to Banting Hospital for an autopsy.
"Initial checks revealed that he had severe injuries on the head, neck and back," he added, saying the case is investigated under Section 41 (1) of the Road Transport Act 1987 for reckless driving that caused death, although no foul play is expected.