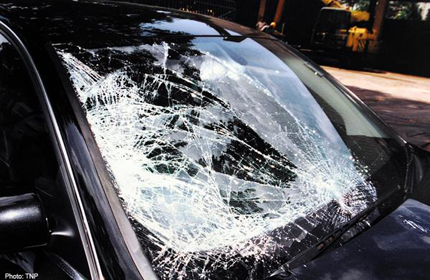 MALAYSIA - An accountant lodged a police report after the husband of his secret admirer threatened to kill him, China Press reported.
The woman, in her 20s, who is the accountant's colleague, had wanted to be his lover since knowing him a month ago. She kept sending him love messages to get his attention.
The husband of the woman who thought the accountant was the one going after his wife had threatened to kill him. He smashed the windscreen of a car belonging to the accountant at about 7pm on Aug 13 in Kuala Lumpur.