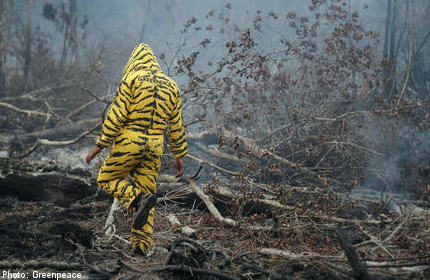 GEORGE TOWN - Air quality in northern states in Malaysia - especially in Kedah - has worsened with the Air Pollutant Index (API) reaching unhealthy levels.
In Bakar Arang, Kedah, the Department of Environment (DOE) monitoring station recorded an unhealthy API reading of 104 at 4pm, which had been escalating since early morning.
Likewise, the API in Seberang Jaya 2 had an unhealthy reading of 103 at 4pm. The API in Langkawi was 77 at 6am before increasing to 86 by 10am, but shot up drastically to 96 at 4pm.
An API of 87 was noted in Alor Setar at 4pm, up from 71 (6am) and 77 (10am).
In Penang, the API in Seberang Jaya 2 increased from 89 (6am) to 94 (10am) before reaching unhealthy levels of 103 (4pm).
In Prai, the API reached 88 at 4pm and in Kangar, Perlis, API reading of 85 was recorded at 4pm, up from 71 (6am) and 79 (10am).
An API reading of between 0 and 50 is considered good, 51 to 100 (moderate), 101 to 200 (unhealthy), 201 to 300 (very unhealthy), and 301 and above (hazardous).
For more haze updates from AsiaOne, click here: