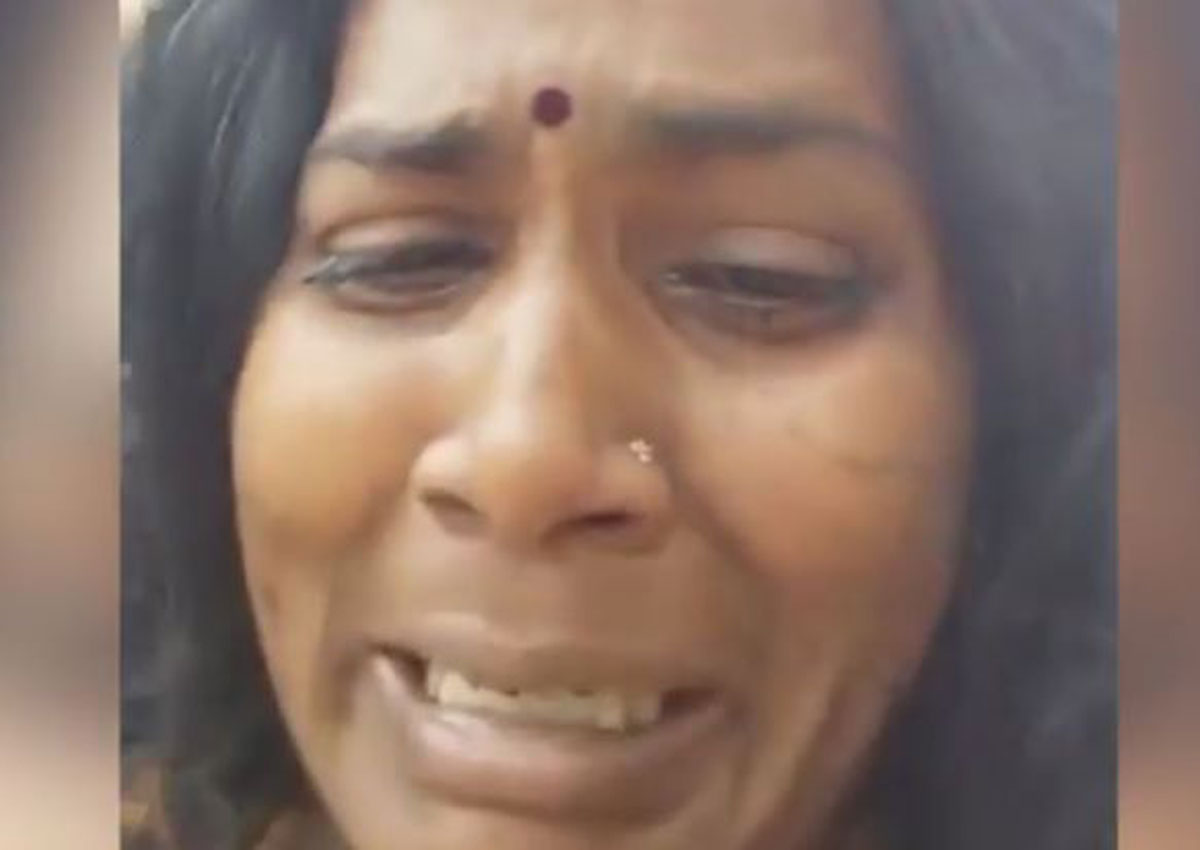 KLANG - A Malaysian woman who could not afford to pay for new flight tickets, as well as the fine for overstaying in India, has now received help.
The woman, S. Dewa Suriya, 37, who was stuck in India with her son, said she felt hopeless and lost when she was barred from boarding her flight home at the Trichy airport in Tamil Nadu yesterday.
Indian immigration authorities had stopped her at the airport because she had overstayed for 17 days. However, the airline she bought tickets from earlier for their to return to Malaysia responded to The Star Online report and offered them flights home.
Dewa Suriya said that following the Immigration authorities' action, she had to repeat the six-hour trip by car, from the airport to Ramana­thapuram district in Tamil Nadu, to get a letter from the local police to broker her passage home without being detained by the Immigration.
"I now have to find ways to raise the 2,000 rupees (S$41.80) as well as money to book flight tickets home," she said.
She added that her husband had borrowed 21,000 rupees (RM1,320) from a moneylender to buy the initial tickets for her and their four-year-old son.
The tickets, bought through a travel agency, could not be rescheduled and the money was not returnable, she added.
Fortunately for Dewa Suriya, Malindo Airways offered them tickets to return home. Its public relations and communications manager Suresh Vanan said the airlines decided to help Dewa Suriya on humanitarian grounds.
"We read about her in The Star Online and wanted to help her and her son to come home," he added.
Meanwhile, Rudra Devi Samaj Malaysia deputy president G. Gunaraj had also arranged transportation for Dewa Suriya and her son to travel from her husband's hometown in Ramanathapuram to Trichy on the day of the flight.
"I have contacted the Athmashanti Nilayam in Ramanathapuram and they will do the necessary."
When contacted, M. Uma Maheswari from the Athmashanti Nilayam said she would coordinate Dewa Suriya's trip back as well as provide accommodation if the need arises.
"We want to help send her home," she said.
Other Malaysians also stepped forward to help Dewa Suriya.
Kuala Lumpur-based lawyer Yong Lai Ling reached out to her friends to raise funds for Dewa Suriya.
"I asked my friends to contribute and we will also make a personal donation to pay the moneylender and Dewa Suriya's fine," said Yong.
Dewa Suriya's plight came to light after a video clip of her crying and begging for help went viral on social media.
In the video, Dewa Suriya said that she was trapped in Kamuthi, Ramanathapuram.
She also claimed she was physically abused by her mother-in-law.