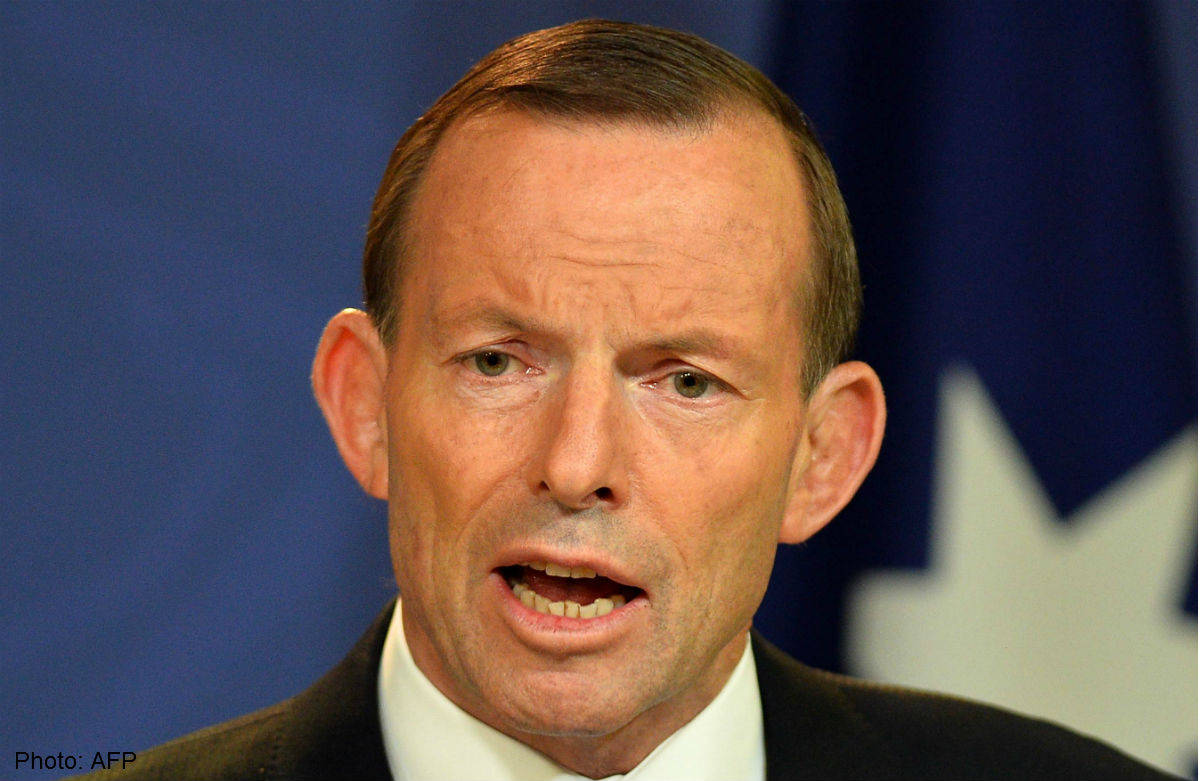 SYDNEY - Australia's prime minister voiced deep concern on Monday that Russian-backed rebels remained in control of the crash site of a Malaysian airliner shot down over Ukraine, saying the site looked more like a"garden clean-up" than a forensic investigation.
At least 27 Australian passengers were among the 298 people who were on board MalaysianAirlines Flight MH17, shot down over eastern Ukraine in an attack the West has blamed on separatist rebels armed by Russia.
Prime Minister Tony Abbott, speaking on a breakfast radio show, said he had spoken "overnight" to Russian President Vladimir Putin for the first time about the disaster, amid mounting horror over the treatment of victims' remains. "He said all the right things and now we need him to be as good as his word," Abbott told 2GB radio, declining to comment in detail about his discussion with Putin.
US Secretary of State John Kerry on Sunday demanded Moscow take responsibility for actions of pro-Russian rebels whom Washington suspects of downing the jet with a missile. He expressed disgust at their "grotesque" mishandling of the bodies.
Moscow denies any involvement in the disaster and has blamed the Ukrainian military.
Television images of the rebel-controlled crash scene, where the remains of victims had lain decomposing in fields among their personal belongings, have turned initial shock and sorrow after Thursday's disaster into anger. The bodies had been removed from much of the crash site by Sunday, with many placed in refrigerated train wagons.
Abbott said an Australian investigation team of around a dozen people, including police, was in Kiev but had been unable to travel to the site. He said there had been some improvement with the Ukrainian government offering access. "But there's still a hell of a long way to go before anyone could be satisfied with the way that site is being treated,"Abbott said. "It's more like a garden clean-up than a forensic investigation. This is completely unacceptable." Australia is leading a push for a binding UN resolution that demands those responsible be held accountable and that armed groups don't compromise the crash site integrity.
Abbott is due to host Putin and other world leaders at the G20 Leaders Summit in November and is facing mounting calls to ban the Russian leader from participating. Abbott has said there is still time for Russia to play its part in the international community and support "a full and fearless" investigation.